Though the weekend ahead is supposed to be full of rain and thunderstorms in Charlotte, I am really looking forward to the next couple of days. We don't have anything on the agenda and my only request for Mother's Day is to spend time with Ryan, Sadie and the boys so that should be a simple one to fulfill. I'll be sure to check in next week and share a recap of the fun but until then, please see below for my usual roundup of things I'm loving this week!
Have a wonderful weekend and Happy Mother's Day to all of the mamas out there!
Things I'm Loving Friday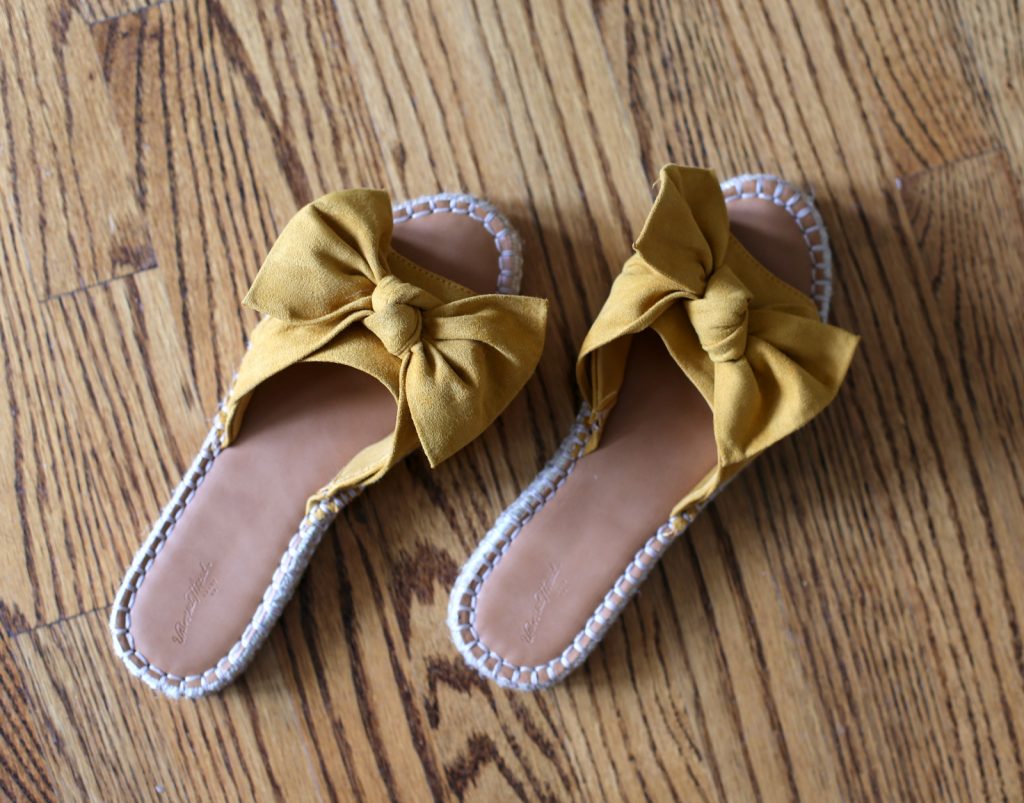 Apparently the Mother's Day Gift Guide I shared on my blog this year inspired the birthday gift my sister gave to me because she scooped up the mustard yellow bow slides and surprised me with a pair. I thought they were so cute when I saw them online but was honestly shocked by just how comfortable the slides feel on my feet! They're slightly cushioned and I adore the knotted bow and stitch detailing. I paired them with this jumpsuit for my parents' Kentucky Derby party last weekend and loved the summery look!
Ahi Tuna Encrusted with Bagel Seasoning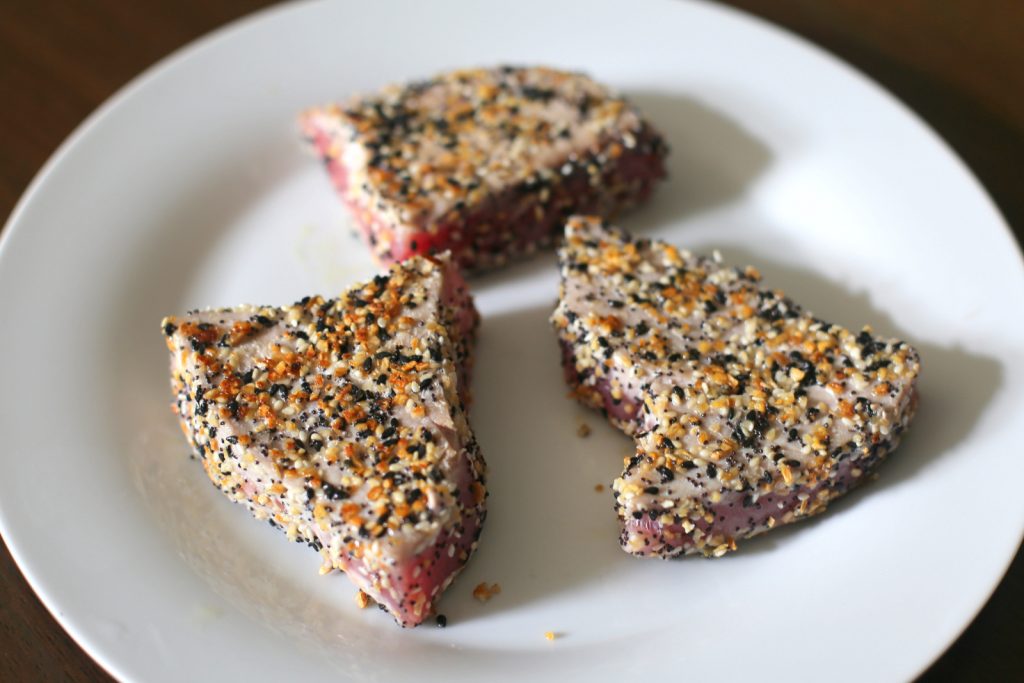 I saw this pseudo-recipe pop up all over Instagram a while back and I thought it was genius! I knew I had to give it a try! I thawed some sushi-grade wild-caught ahi tuna steaks I found at ALDI and then seared them in Bagel Seasoning and the tuna was unbelievably good! It reminded me of the sesame-encrusted tuna you find at restaurants. Next time I want to incorporate it into a bowl with sticky rice, cucumber, ginger and soy sauce and make a poke bowl-inspired dish.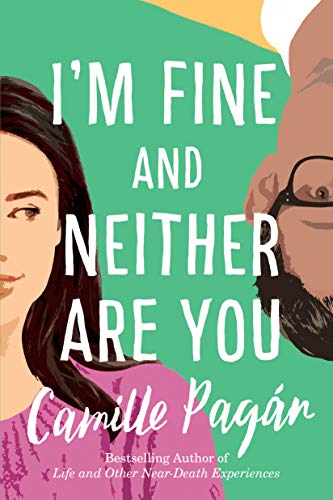 In a world of perfect lives and relentless comparison, reading I'm Fine and Neither Are You felt like a real look into relationships and struggles that build and sneak up on us in everyday life. The book follows the life of Penelope Ruiz-Kar, a woman who is doing it all but feeling rundown in the process, as she faces a shocking tragedy that reveals that the seemingly perfect life of her best friend, Jenny, was little more than a perfectly curated image. Inspired to make a change in her life, Penny and her husband, Sanjay, commit to improving their marriage through total honesty but the process quickly becomes more intense, difficult and emotional than Penny anticipated.
I loved this book because of the growth that occurs throughout the novel. While the beginning of the novel is heavy, I found myself rooting for Penelope and Sanjay and my feelings about their marriage grew and softened right along with their relationship. Penelope and Sanjay's marriage is far from perfect but both partners slowly open up about what they need from each other and seem committed to making changes in a realistic way, while recognizing they are both flawed themselves. The author writes in a way that made me feel like I was somehow getting a peek into a real person's marriage. I'm Fine and Neither Are You is thought-provoking, real and raw with complex characters that evolve in a believable way.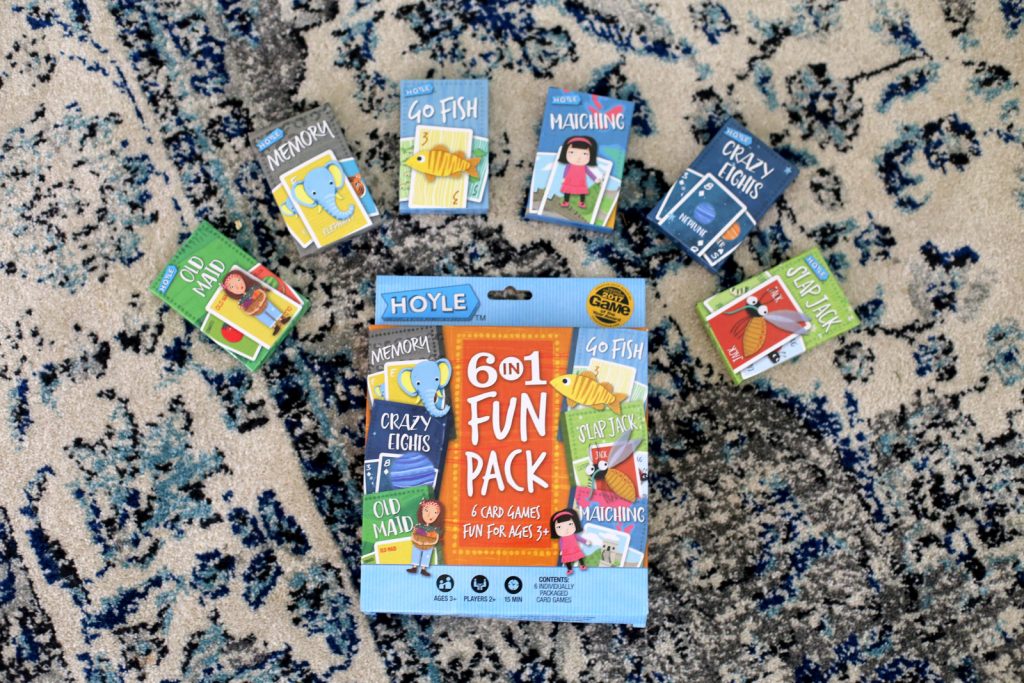 I briefly mentioned Chase's love for Slap Jack in a previous post but I wanted to highlight this six pack of kid's card games in today's post because it's been such a hit with Chase! I don't know why I never thought to play card games with Chase but it wasn't until one of my friends mentioned how much her daughter loves playing Go Fish that it even crossed my mind. I ordered a pack of six popular kid card games and Chase is very into Memory, Go Fish and Slap Jack at the moment. It's been such a fun way for me and Ryan to play with Chase and apparently card games can be great for developing skills like matching, counting, making pairs, taking turns, recognition, etc. which is an added benefit!
I'm just going to leave it at this: If you need to laugh out loud, watch this video. So much truth!!!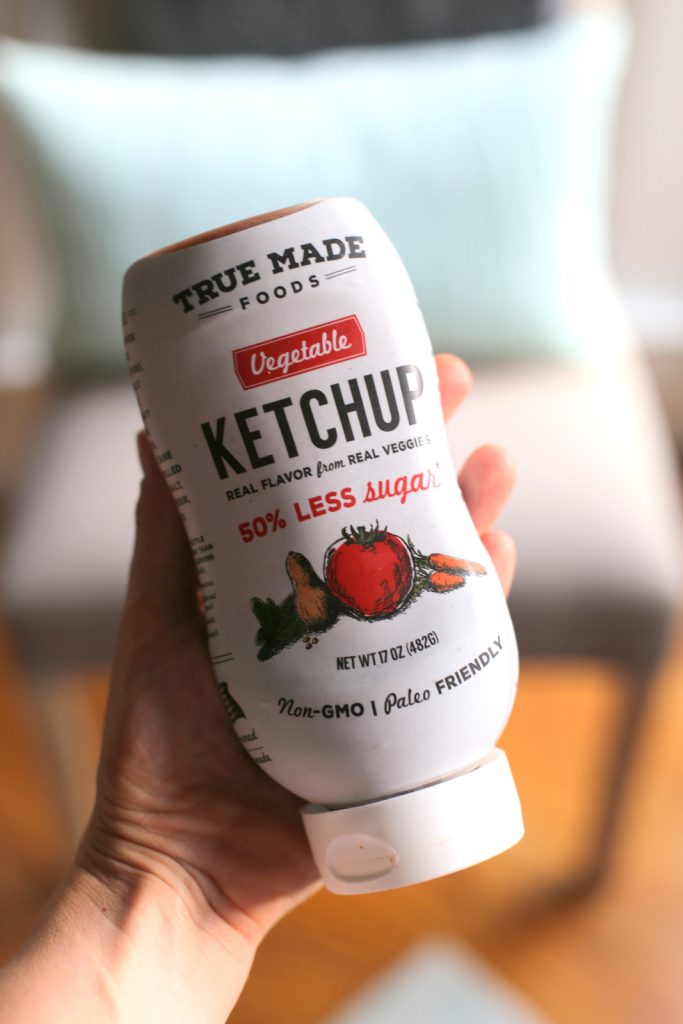 Have you guys tried this ketchup? It's made with tomato puree and a blend of vegetables (butternut squash, carrots, spinach) as well as cane sugar, vinegar, salt and spices and it is GOOD. I was majorly skeptical when I tried it for the first time but the flavor is spot-on for a "normal" ketchup and it even passed the picky 3-year-old taste test. I am now on a mission to try their BBQ sauce to see how that one holds up but if it's anything like this vegetable ketchup, my hopes are high!
Crowd Pleasing Vegetable Quiche (Just in case you need a yummy brunch recipe for Mother's Day this Sunday! This one is a personal family favorite!)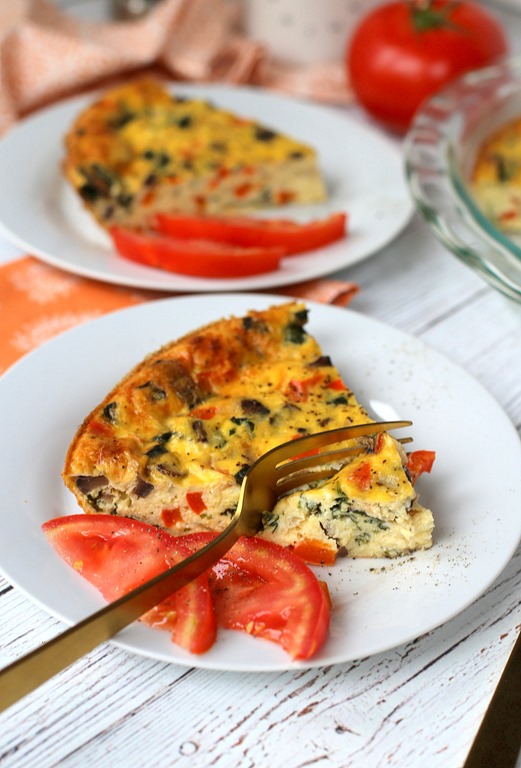 Killer Cardio Total Body Tabata Workout (A one-two-punch of a workout that will get your heart rate up while making your muscles burn!)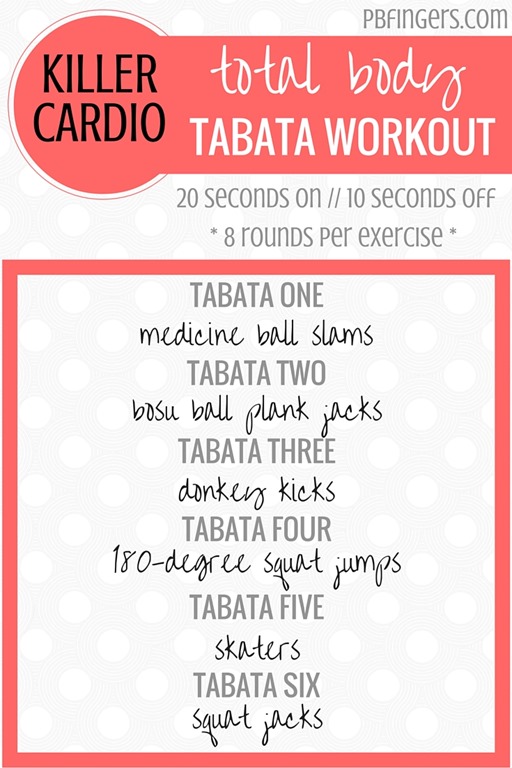 Question of the Day
What is one thing making you smile this week? 

Hey friends! Happy Friday to you! I hope you're checking in today after a good week.