Instagram Stories
if you'd like!)
It should be a rather active weekend but a fun one and I'm really looking forward to it. I hope you all have a wonderful weekend and hope to see you back here next week. For now, I'd like to dive into my weekly Things I'm Loving Friday post and share a little bit about some of the things that made me smile this week. I missed typing up this post over the course of the past few weeks and am excited to be back in action today!
Happy Friday, my friends!
Things I'm Loving Friday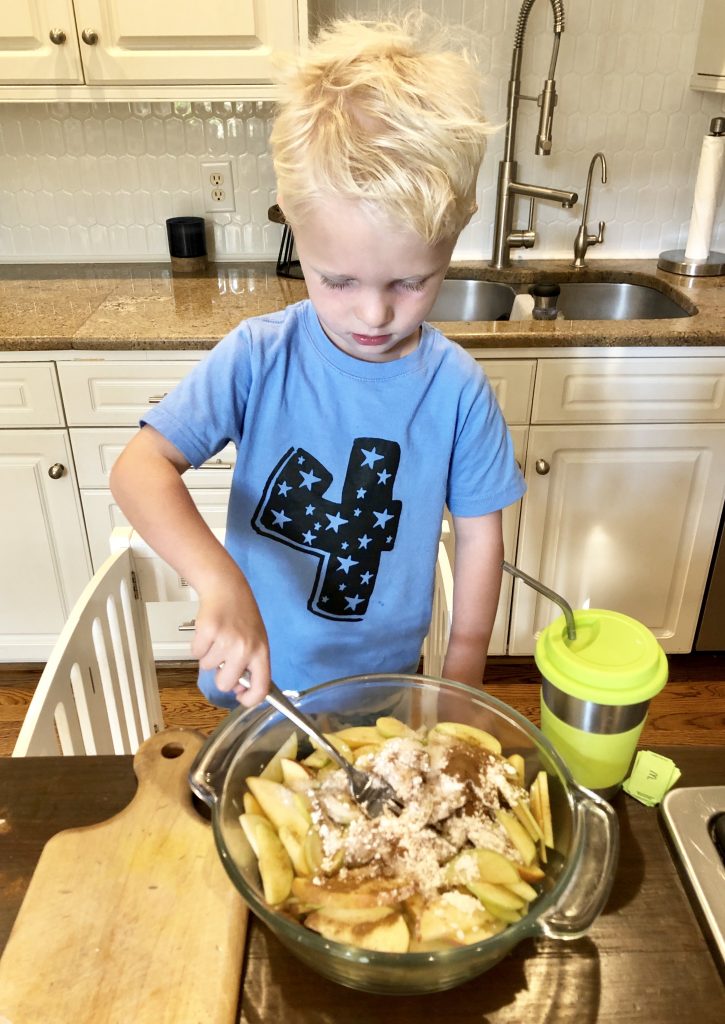 If you have any apple recipes we need to try, please send them my way! Despite making at least four different apple recipes this week, we still have a full bag of apples to get through from last weekend's apple picking adventures. Minimalist Baker's recipe for cinnamon baked apples was one of the new-to-me recipes we tried that was right in our family's wheelhouse for apple recipes we love (warm, sweet, cinnamon-y). Please feel free to share links to other apple recipe favs in the comments section of this post so we can give them a try this weekend.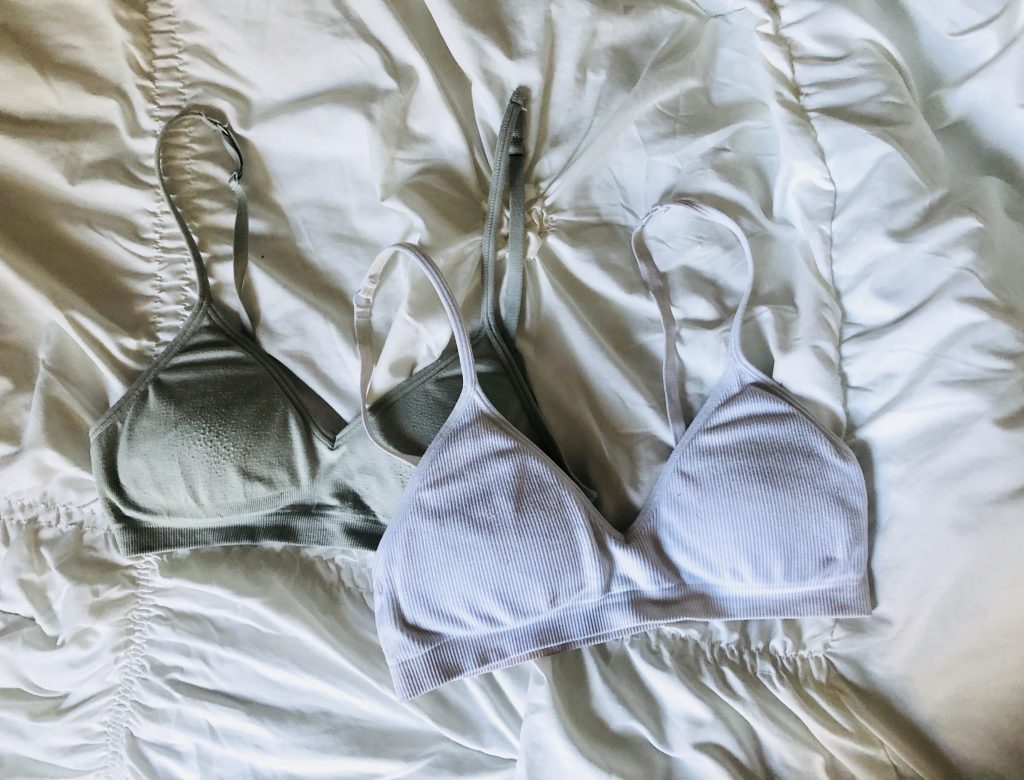 Earlier this summer, during a girls' weekend in Park City, I bought a pair of seamless bralettes from a local boutique. They were soft and inexpensive and appeared to have the perfect amount of padding/lining so I brought them back to Charlotte and figured they'd make a good lounging bra. I had no idea they'd quickly become my go-to everyday bra. You guys, I love these things! They're incredibly comfortable and the deep v-neck makes them work with so many different outfits so I am finding myself wearing them under almost everything. I Googled the brand name to order myself another bra or two and wouldn't you know these bralettes are available on Amazon! There is no clasp in the back so you just pull them on and they just feel so ridiculously soft and comfy. One important note: I have a rather small chest and I do not think these bralettes would work well for women who may be larger chested. They're not overly supportive but work well for my cup size.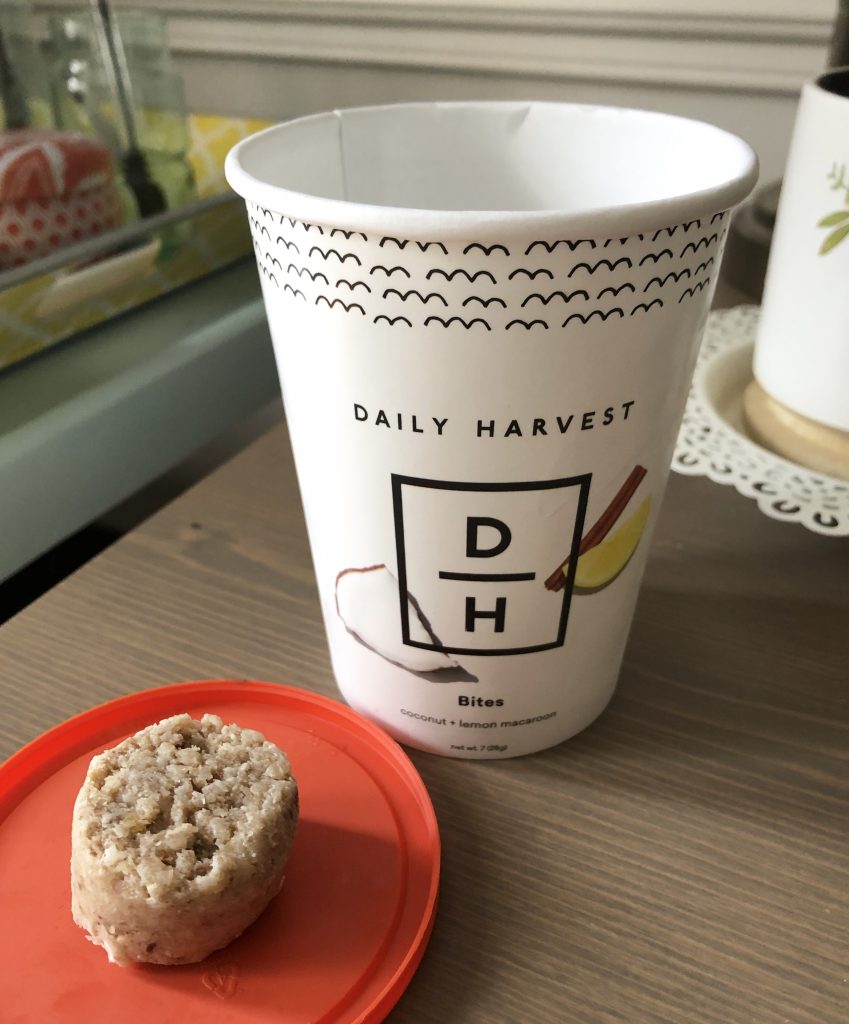 Apparently Daily Harvest caught wind of my love of their harvest bowls and smoothie cups because they reached out to me and offered to send their latest product my way: Daily Harvest Bites! The bites were different than I was expecting but in a very good way. They weren't overly sweet but just sweet enough to taste like a treat and satisfy my sweet tooth. They're also filled with healthy fats to help me feel satisfied and the Chocolate Hazelnut flavor reminded me of a rich bite of fudge without tasting sugar-laden. (Tip: Eat it right out of the freezer.) It melted in my mouth and I polished off all seven bites in two days. So good! The coconut lemon was another slam dunk and perfect for coconut lovers out there. It reminded me of a less sweet and more dense macaroon with a punch of zesty lemon. If you want to give these bites or any of the Daily Harvest bowls or smoothies a try, you can use my affiliate code pbfingers to get three free cups on your next order. Yum!!!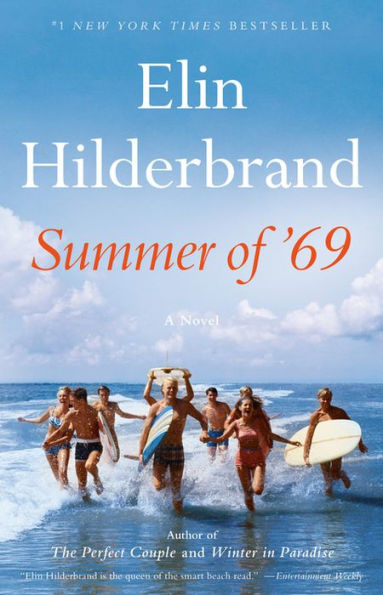 A little more than a week ago, I was in the market for a breezy read that didn't feel too heavy or suspenseful. I always see Elin Hilderbrand's books pop up on perfect summer beach read recommendation lists, so I figured Summer of '69 was worth a shot. I loved the fact that the novel is set in 1969 in the midst of man's first walk on the moon, Ted Kennedy's Chappaquiddick scandal, the civil rights movement and more. The novel takes place on Nantucket and follows the Levin family and the family's four children. Blair, the oldest daughter, is in a rocky marriage and pregnant with twins. Tiger, the only boy in the family, was recently deployed to Vietnam. Kirby, the middle daughter, decides to exercise her independence and spend her summer on Martha's Vineyard where she stumbles upon an unexpected romance with a man whose mother knows about her troubled past. Jessie, the youngest at only 13 years old, is coming of age and forced to spend the summer with her secret-keeping mother and grandmother. The book was filled with enough intrigue to keep me engaged the entire time. It was predictable without feeling overly contrived and I looked forward to reading this novel before bed every night. If  you're looking for an easy beach read, I recommend this one for sure!
Avana Sip or Swig Water Bottle
I feel a bit like a water bottle collector at this point because I have a small assortment of water bottles I love but if having cute water bottles on hand helps me drink more water, I think that is a win, right? When the team behind Avana emailed me about their new water bottle, it called to me not only because I thought the water bottle itself was beautiful (it reminds me of sipping cold water by the pool in the summer), but the sip or swig technology in the cap is seriously cool. Check it out: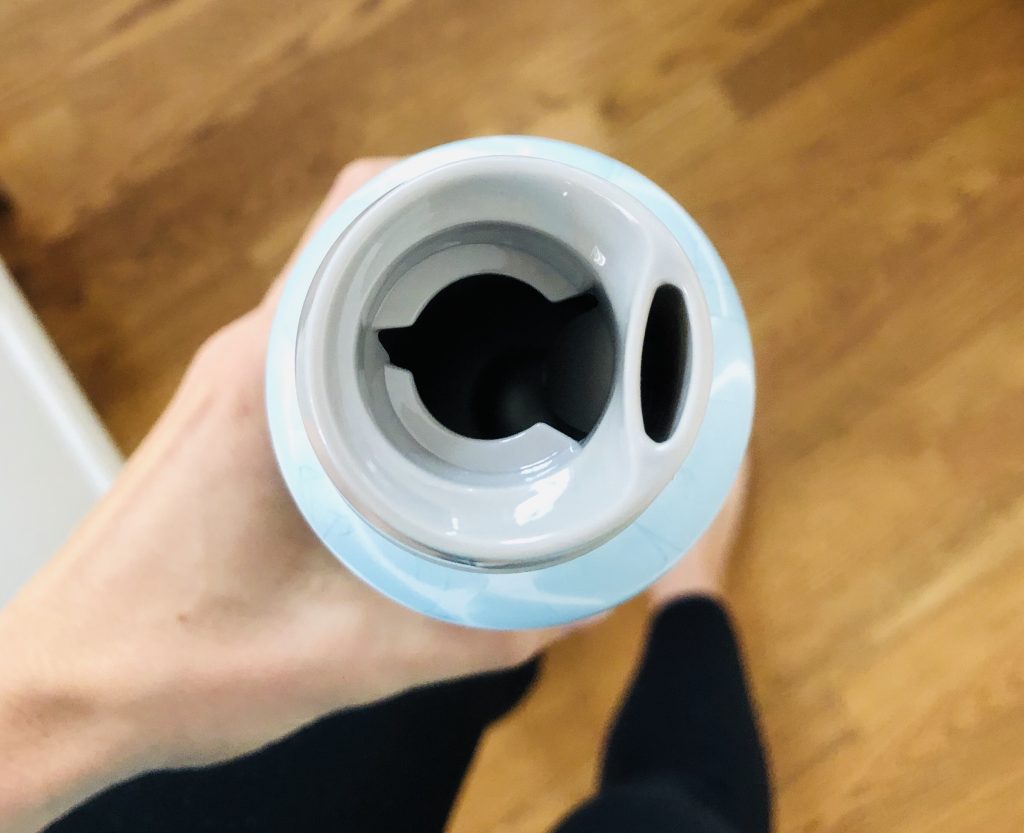 I tend to prefer sipping my water but post-workout, the ability to gulp my water down and utilize the swig side comes in quite handy! Another awesome feature: Each bottle comes with a special code you can use to track how your bottle is helping with a specific water project in developing villages and communities. Love that!
Food: Sweet Potato Lentil Stew / Healthy No-Bake Oatmeal Bars / Cheeseburger Soup
Fitness: Upper Body + Core Tabata Workout / Back + Biceps One Song Workout
Sales: Up to 60% off Kids + Baby Sale at Old Navy + 30% off everything (Lots of joggers for $6, tees for $2-4 and my fav unisex pull-on slim-fit jeggings for Chase are only $8)/ $20-30 off select colors Lululemon Align Pant + Super High-Rise Align Pant (aka the ridiculously comfy legging that feels like a second skin / $20+ off Athleta Trekkie North Jogger Pant /
Crockpot Chicken Corn Chili (One of the most popular and EASIEST recipe I shared last year! Keep this one in mind as the temperatures begin to cool down!)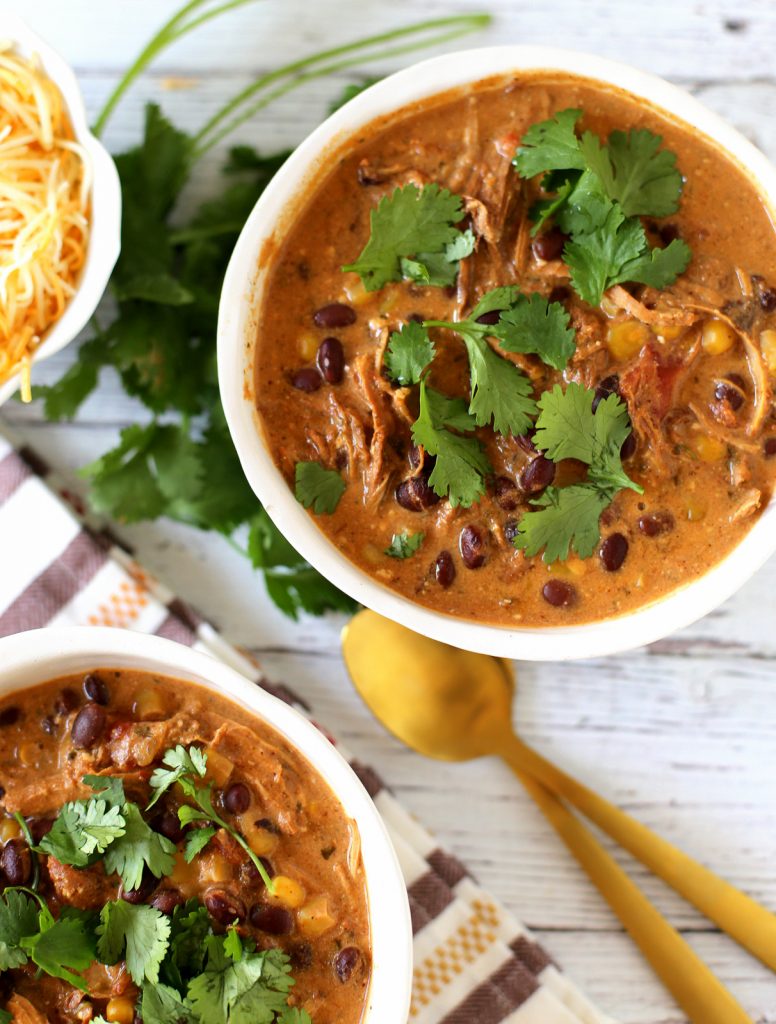 No Gym No Problem Workout (A do anywhere workout!)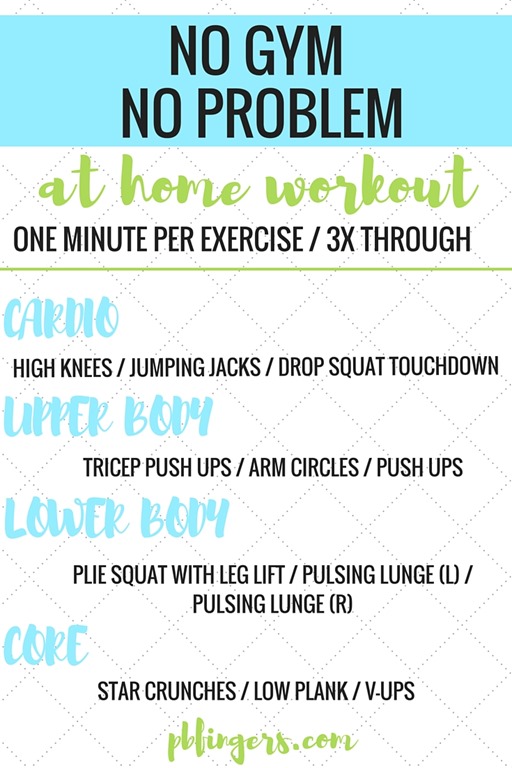 Question of the Day
What is one thing making you smile today? 

Friday is here! Woohoo! Do you guys have anything fun on the agenda? My mom is in town through Monday (she's also here to help watch the boys on Monday when I'll be away on a blog trip) and so our weekend will be filled with quality time with Mae along with some other shenanigans. We'll be heading to Disney On Ice with our whole crew and some of our friends on Saturday morning and then Ryan and I are going to sneak away to celebrate a friend's birthday on Saturday night! On Sunday, I'm taking off for Cedar Rapids, Iowa and will be sure to fill you guys in about my travels soon. (In the meantime you may follow along on