I don't have too much to share with you guys this morning other than my usual roundup of Friday favorites, so let's dive right in, shall we? As always, I'd love to hear a little bit about something you're loving this week in the comments section of this post!
Things I'm Loving Friday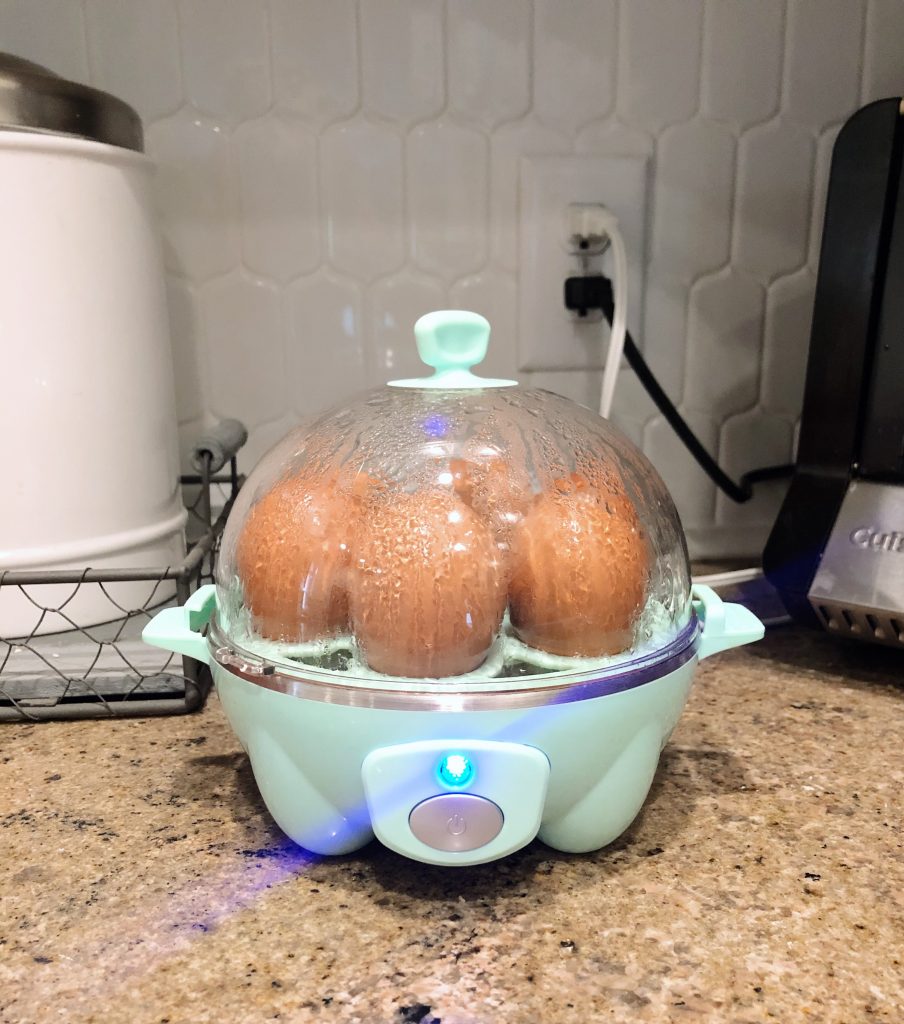 This egg cooker showed up as a surprise on my doorstep from my Aunt Alison who surprised me with this handy little contraption when I posted more than a handful of photos of horribly-peeled hard boiled eggs on Instagram Stories. (And yes, I've tried the whole ice bath thing, but the struggle for perfect hard boiled eggs is real!) Anyway, after this egg cooker arrived, I put it to use and cannot rave about this thing enough! It makes perfect, easy-to-peel hard boiled eggs every single time! (It also apparently makes great soft boiled, medium boiled and poached eggs as well as omelettes but I haven't tried this yet.) Our family goes through a lot of hard boiled eggs  — both of our boys love them for snacks and I love using them in various salads and recipes — and this egg cooker has quickly become one of my most-used kitchen gadgets.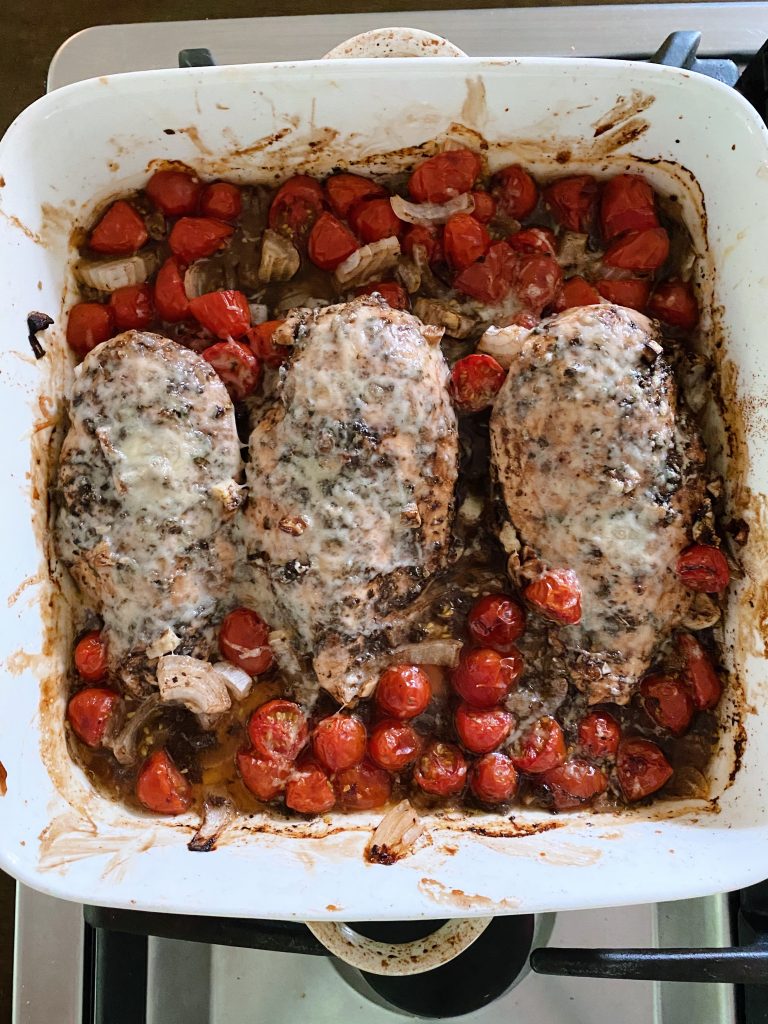 If you're looking for a recipe to add to your meal plan for the coming week, this was a winner! My picture does not do it justice but this balsamic baked chicken with balsamic tomato sauce was wonderful! It was easy to make and came together in around 30 minutes. While the chicken baked, I made a batch of angel hair pasta to serve with it (along with some roasted zucchini) and was so glad I did because the sauce from this the dish was the star of the show! I ended up chopping up the chicken and scooping up the sweet little tomatoes and onions to place on top of the pasta before drizzling the sauce all over everything. This dish smelled good and tasted even better! Also, as a side note, I think this is the first time I've made anything from the Cafe Delites blog but it definitely won't be my last. After perusing Karina's blog, it's safe to say her recipes look incredible!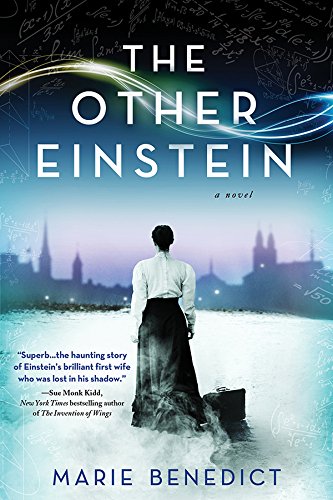 Woohoo! My good book streak continues and I have another great read to recommend to you guys today! This week I began reading The Other Einstein by Marie Benedict and had high hopes for the novel because I've thoroughly enjoyed a handful of the author's novels in the past (Carnegie's Maid and The Only Other Woman in the Room).  Marie Benedict does a wonderful job creating interesting fictional stories about the lives of real people with a lot of interesting historical information sprinkled in the mix. The Other Einstein was another winner.
The Other Einstein was the best novel I've read by Marie Benedict yet and focuses on the life of Mileva Maric, the brilliant physicist whose determination and intelligence helped her find her way out of Serbia and into all-male university classrooms in Switzerland. Though her presence at the university was met with skepticism and even disdain, she caught the eye of fellow student Albert Einstein and despite Mileva's initial reluctance, a relationship formed based on a passion for knowledge, mathematics and physics and "bohemian" ways. Today there's debate in the world of physics over Mileva's contribution to her husband's work, specifically the formation of the theory of special relativity, begging the question, was Mileva more than a sounding board for her husband?
Have you guys seen the toddler challenge all over social media? It's hysterical and seeing how different kids respond is so entertaining to me! The basic gist: Leave a bowl of candy (or something tempting) in front of a toddler. Tell them they cannot eat it until you get back. Leave the room for around a minute and film them to see what they do. (Note: This likely goes without saying but please be very aware of the food you use for little ones in this challenge and keep their safety as a top priority!) We couldn't resist seeing how Ryder would fare in the challenge and the video of how he handled what appears to be a rather stressful struggle made me and Ryan laugh out loud. And the way Ryder yells, "MOM!" like that will forever remind me of Will Farrell in Wedding Crashers. "Mom! The meatloaf!"
At Home Circuit Workout (A throwback workout from 2011!)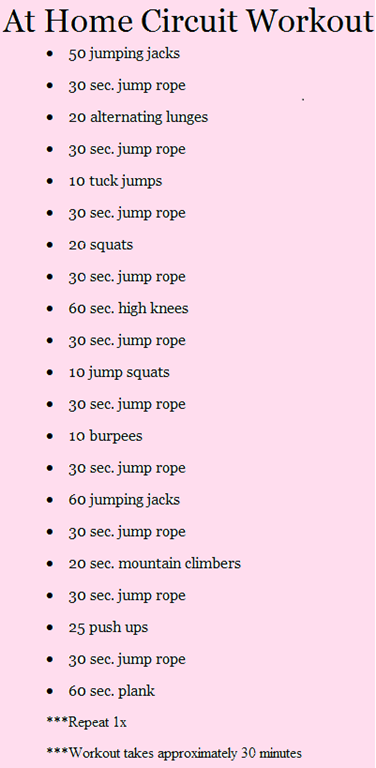 Simple Summer Pasta Salad (Perfect summery side dish for cookouts. Made with a homemade Italian dressing and easy to whip up in no time at all!)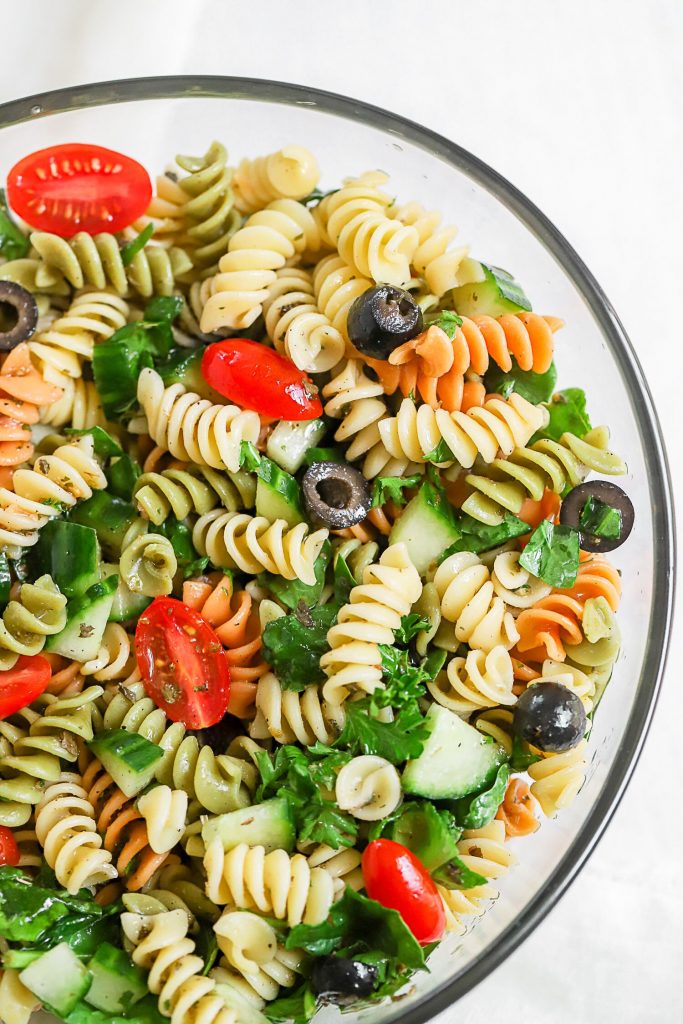 Question of the Day
 What is something making you smile this week? 

Another weekend is upon us! Anything fun on your agenda? It's looking like another warm and relatively sunny weekend in Charlotte which means we'll likely be filling our days with boat time, backyard sprinkler splash pad fun and a cookout or two with our crew.