The rest of our weekend is a little up in the air! We're heading out on the boat with friends on Saturday but other than that, our weekend is wide open. I'll do my best to remember to snap some pictures so I can share a recap with you guys on Monday but until then, let's keep things trucking right along with my usual Things I'm Loving Friday roundup of favorites.
Have a great weekend, my friends!
Things I'm Loving Friday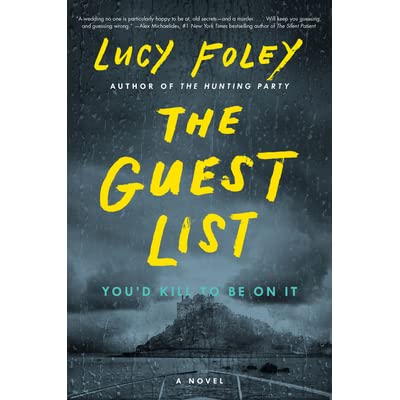 My subpar reading streak is over thanks to The Guest List! It's been a hot second since I've read a book good enough to recommend on the blog but I'm happy to report that I finally found a winner with this mystery. I flew through it in two nights and thought it was a serious page-turner.
From the first chapter, I was hooked and I absolutely love the formatting of the book as it's told from the perspective of various guests of Jules and Will's wedding. With the bride a prominent magazine publisher and her groom an up-and-coming television star, the couples' luxurious wedding takes place on a small island off the coast of Ireland that lends an exclusive and eerie feel to the whole affair. As the story unfolds, dark pasts are revealed and a body turns up on the night of the wedding. Who isn't all that they seem? Who is dead? And, the biggest mystery of all… Is there a murderer among the guests?
Biceps / Triceps / Shoulders Triple Set Workout
I slept terribly on Wednesday night (legitimately awake for three hours in the middle of the night — thank you pregnancy insomia) so I had zero plans to wake up early and work out on Thursday morning. Despite my desire to sleep in my body was wide awake at 5 a.m. so I figured I might as well get in an upper body workout since they're my favorite and my brain wasn't exactly prime for working first thing in the morning. Wouldn't you know Thursday's workout ended up being my favorite of the week!? Those isometric bicep holds BURNED in the best kind of way and I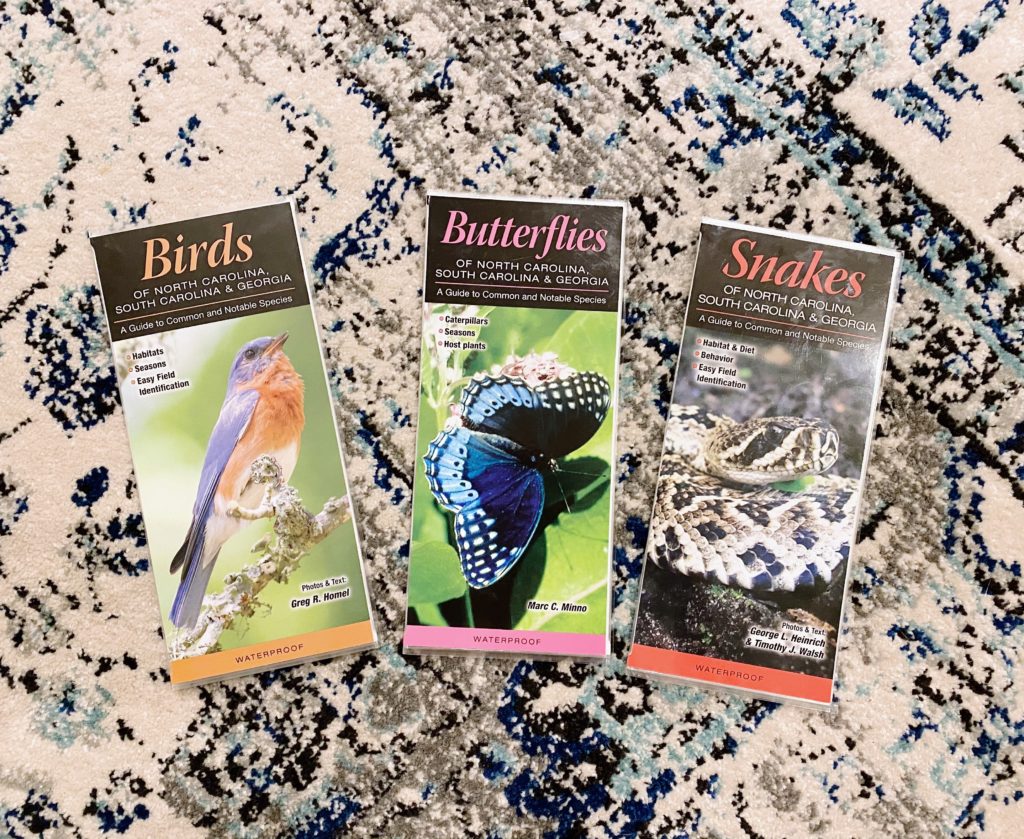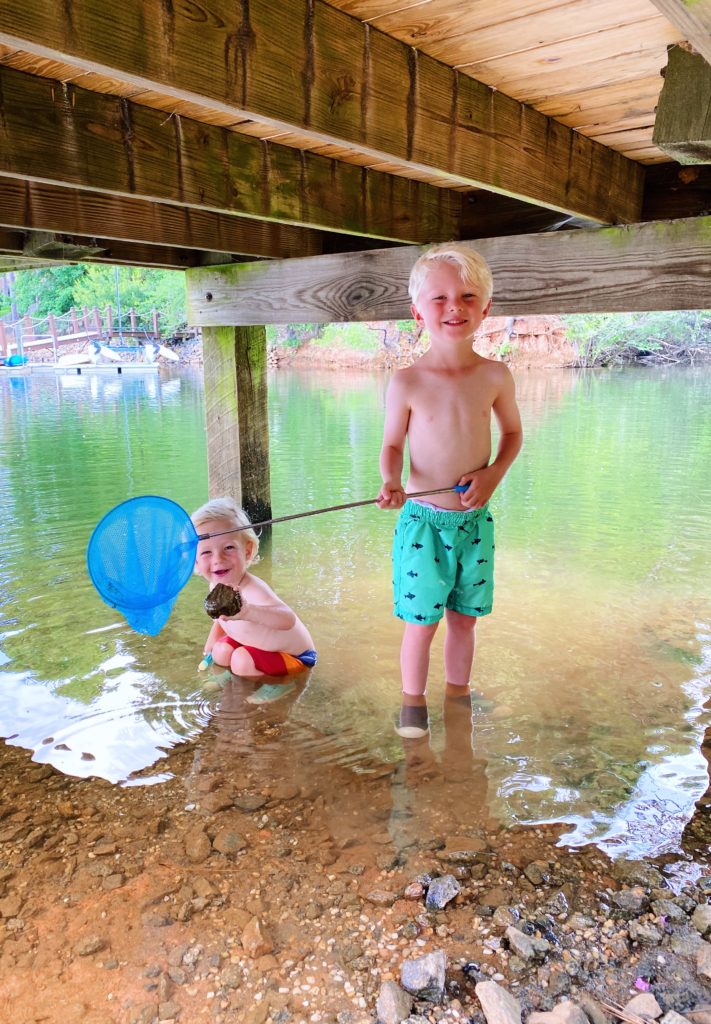 There's not much Creature Man Chase loves more than searching for little critters. He is all about going on various outdoor adventures in search of animals and insects and loves doing his best to identify them. A while back when Chase first got really into watching the birds at our bird feeder, my mom gave him a laminated pamphlet featuring pictures of common birds indigenous to North Carolina. He calls it his "bird map" and still uses it to identify any new birds he sees flying around outside. My mom added to his collection for his fifth birthday and gave him pamphlets for North Carolina butterflies and snakes and he absolutely loves these things! The butterfly pamphlet comes along on many of our walks and he loves the fact that each butterfly photo is accompanied by its caterpillar counterpart. I figured these little pamphlets were worth highlighting on the blog for any of you out there who may also have some creature-loving kiddos on your hands! (FYI, these are available for various regions/states so just do a search for your local ones on Amazon — using the "quick reference guide butterflies" search term should do the trick!)
This water doodle mat is one of the coolest things we've recently discovered in our house! It was a birthday gift for one of the boys from a friend (I honestly cannot remember which boy technically got this one but I think it was originally intended for Ryder?) and it's been a mega-hit with both of them! I've never seen anything like it but I'm all about it because it's basically a mess free activity and lets the kids draw, play with stamps and stencils and water and have a blast without turning our house into an indoor pool or a paint-splattered mess. It's big enough for our whole family to play with at the same time and the boys have loved drawing water pictures and playing with the stamps, roller and stencils over and over again. My picture above does not do it justice at all (definitely check out the images + reviews on Amazon for a better look), but trust me when I say the water pens and stencils work shockingly well and the water drawings last just long enough. I'm now keeping this mat in mind as a go-to birthday gift for the boys' friends in the future because they've loved it so much!
If you are at all active on Instagram, I have a feeling you've been bombarded with highlights from this year's Nordstrom Anniversary Sale. It opened up to cardholders yesterday and will open to the general public on Wednesday. I am not a fanatic about the sale but do love to browse it for some items I've been eyeing for fall/winter as well as grab some gifts for loved ones (I'm looking at you Moonlight Dream Pajamas!) and apparel for the boys since the savings on the sale items are pretty darn good. Items sell out FAST but seem to be restocked semi-regularly throughout the sale. Here's my brief roundup of what I think are worthwhile finds in the sale this year:

Items I Already Own and Love:
Items I Ordered This Year:
Free People Teddy Coat (I ordered a teddy coat last winter that was a big fat fail and have been wanting one ever since. I ordered this one in the camel color and am hoping it's a hit. They were already out of my size so I sized up and now my fingers are crossed it works!)
Madewell Leopard Transport Tote (Such a gorgeous bag and I'm thinking the size would be great for holding all the kid things.)
Items I Ordered for The Boys This Year:
Items I'm Eyeing (and Hoping Come Back in Stock In My Size/Color Preference):
Everything Bagel Seared Tuna (SO pumped to get this RARE seared tuna back in my life post-baby.)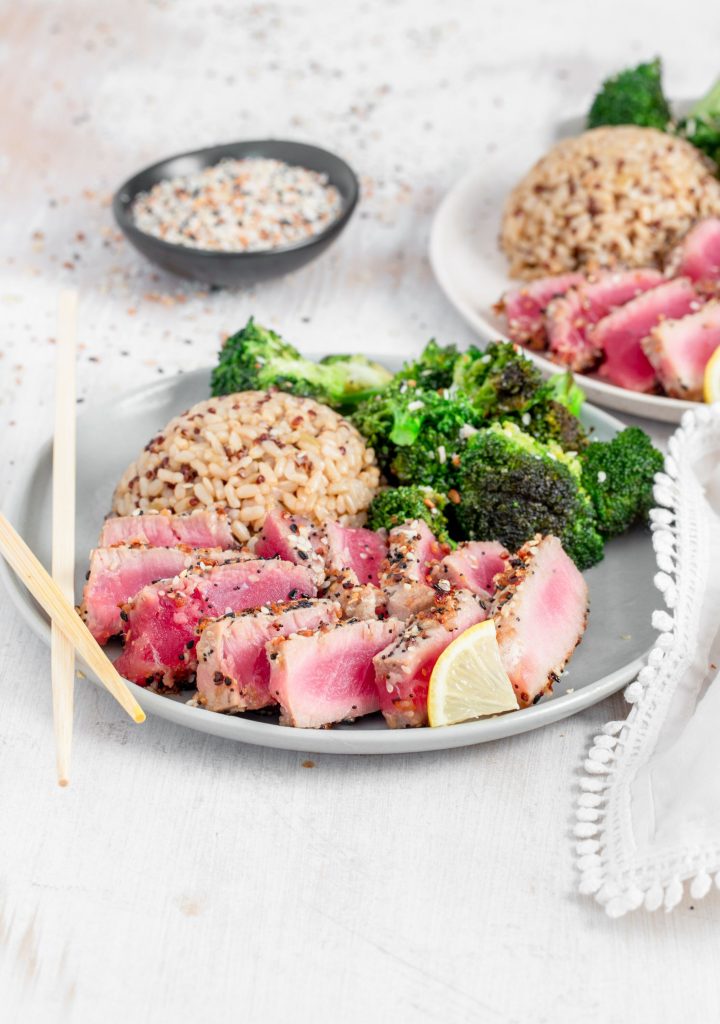 A to Z Family Workout (A fun, alphabet-themed family workout to do with your kiddos when everyone needs to burn off some energy!)
Question of the Day
What is something that made you smile this week?

Friday is here and I am especially excited for today! A couple of my closest friends are throwing me an outdoor drive-by baby diaper sprinkle for baby #3 which is just so incredibly thoughtful. I wasn't comfortable with a traditional baby sprinkle (and honestly said I didn't want one at all!) or a party or dinner out with a larger group of people at this time but they were insistent and came up with this alternative to celebrate our little one and help us stock up on diapers which was just so sweet. I'm really looking forward to it… and also looking forward to some kid-free time thanks to booking our first babysitter for the boys in 5+ months. Yesss!