We're taking off once Chase gets out of school today and will be filling our time at Jellystone with gem mining, mini golf, swimming, exploring and lots of s'mores-making! I hope to share more on the blog next week but until then, let's dive into this week's roundup of Friday favorites!
Things I'm Loving Friday
This little note was slipped into the parents' folders at Ryder and Rhett's preschool open house on Wednesday. I've never seen anything like it and thought it was so wonderful. Teachers never cease to amaze me and this little note made me feel grateful for our boys' preschool for the 5,000th time. It's such a special place filled with the most incredible, talented, knowledgeable, compassionate and loving teachers.
The Return of Childhood Chapter Book Favorites
One of the unanticipated joys of motherhood for me has been rereading some of my favorite childhood chapter books. We dipped our toes into reading Harry Potter with Chase a while back (we're taking a pause as the intensity of the books increases and we're not sure he's ready for book #4) but we recently began reading The Boxcar Children and Cam Jansen together. I flew through books in both of these series when I was a kid and watching Chase light up when he experiences them for the first time has been so fun. (Worth noting, you can definitely tell The Boxcar Children series was written a long time ago but the stories hold up!)
Cam Jansen came back into my life when I was browsing used books at Goodwill. I couldn't purchase the three Cam Jansen books I found fast enough! As a kid, I remember thinking Cam Jansen was the coolest. The books center around a girl whose photographic memory helps her solve mysteries. Both Ryder and Chase are loving these books and we're often reading them in one or two sittings because the stories rope them in so quickly!
I started ordering Nuuly boxes this past spring and when I say receiving my latest Nuuly delivery on our doorstep each month brings me a little too much joy, I mean it. I've loved renting clothes and it's been especially wonderful to rent fancier/pricier clothing for bigger events like weddings. While we don't have anything too fancy coming up this month, it was still fun to receive my latest Nuuly delivery and I opted to fill it with summer finds including a couple of skirts, mini dresses and a swimsuit cover-up.
Here's a peek into my latest delivery!
(Hat: WYETH (via Madewell)  / Sandals: TKEES / Beach bag: Amazon / Bikini: Splendid (I got mine years ago on RueLaLa and they actually still have it on super sale in a light blue and a tie dye print if you search "Splendid tie front bikini" on their site!) / Necklaces: Amazon — Rainbow Beaded Necklace + Paperclip Chain Necklace)
(Tank: Target / Sandals: TKEES / Purse: Marc Jacobs via ThredUP / Layered Gold Bracelets: Target)
Lost + Wander Sunset Soiree Mini Dress 
(Shoes: Vans / Necklaces: Amazon — Paperclip Chain Necklace + Freshwater Pearl Necklace)
MINKPINK Darcy Floral Shirred Skirt 
(Shoes: Unisa (old) / Top: Old but I think Amazon, too! This one looks almost identical)
Kachel Mixed Print Slip Skirt
(Sandals: TKEES / Necklaces: Amazon — Paperclip Chain Necklace + Freshwater Pearl Necklace)
Sweet en Forme Floral Angel Mini Dress
(Shoes: Bamboo (but old — we're talking college days!) / Necklaces: Amazon — Paperclip Chain Necklace + Freshwater Pearl Necklace)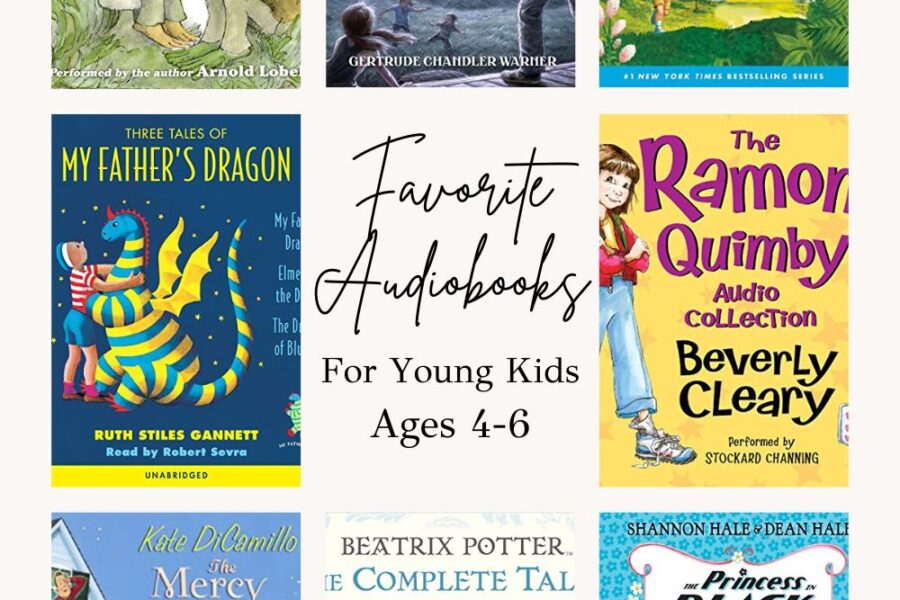 Earlier this week, I shared some of our favorite podcasts for kids on the blog but audiobooks were the first way our boys began listening to audio stories. A few days after my blog post about kid podcasts, my friend Brittany shared a blog post on IG Stories featuring some of her girls' favorite audiobooks. Many of Brittany's children's audiobook favorites have been a hit with our boys as well so I wanted to highlight her post here for anyone looking for quiet but engaging entertainment for little ones. She has another blog post with audiobook recommendations for older kids that's worth checking out if you have children ages 7-10, too!
Fourth Wing was recommended to me by many, many of you when you heard how much I loved the ACOTAR fantasy series. I was going through serious withdrawals when I finished the fifth and final book in that series and immediately put Fourth Wing on hold at my local library. It took nearly two months to become available but it was worth the wait. It's another action-packed book with interesting characters, twisty plotlines, some steaminess and plenty of adventure. Fourth Wing hooked me from the very beginning and I felt like I was speed-reading my way through it because so much action was happening at all times that I read with fervor! I am just bummed I have to wait until the second book is released in November to continue reading this mini series.
From Amazon: 
Twenty-year-old Violet Sorrengail was supposed to enter the Scribe Quadrant, living a quiet life among books and history. Now, the commanding general—also known as her tough-as-talons mother—has ordered Violet to join the hundreds of candidates striving to become the elite of Navarre: dragon riders.
But when you're smaller than everyone else and your body is brittle, death is only a heartbeat away…because dragons don't bond to "fragile" humans. They incinerate them.
With fewer dragons willing to bond than cadets, most would kill Violet to better their own chances of success. The rest would kill her just for being her mother's daughter—like Xaden Riorson, the most powerful and ruthless wingleader in the Riders Quadrant.
She'll need every edge her wits can give her just to see the next sunrise.
Yet, with every day that passes, the war outside grows more deadly, the kingdom's protective wards are failing, and the death toll continues to rise. Even worse, Violet begins to suspect leadership is hiding a terrible secret.
Friends, enemies, lovers. Everyone at Basgiath War College has an agenda—because once you enter, there are only two ways out: graduate or die.
A Weekend at Jellystone Golden Valley (A throwback post to the last time we went to Jellystone with friends and my sister's family)
Banana Bread Protein Pancakes (A protein-packed recipe we've loved for years! Kid-approved and no protein powder required.)
Question of the Day
What is one thing making you smile this week? 

Hey friends! Happy Friday to you! How are you? How was your week? Ours was H-O-T and apparently it's only going to get hotter as the high is expected to reach 100 degrees today. Phewww. We are hoping to find a little reprieve from the heat at the pool and water playground at Jellystone this weekend. We booked a last-minute stay at one of our favorite campgrounds to celebrate Rhett's third birthday! He turns three next week but we knew a weekend of outdoor fun would be right up his alley.