Hello to yooou! It's Friday and I could not be more thrilled because a bunch of my girlfriends are arriving in town today for my baby shower tomorrow!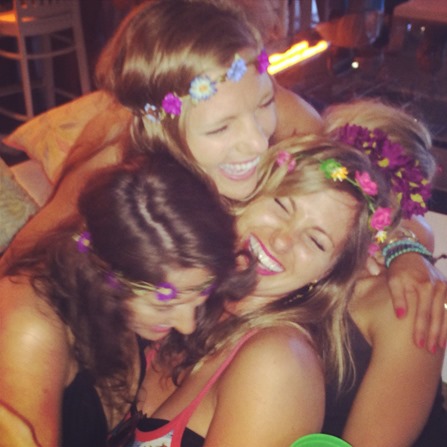 (Last weekend my aunt and grandma hosted a shower for family and tomorrow's shower is for friends. Believe me, I said many times I did not need one shower, let alone two, but I feel so grateful to my sweet family for their desire to celebrate this special time in our lives.)
My mom and sister are hosting a baby shower brunch on Saturday and so this weekend will be jam packed with quality time with some of my favorite people! Though a handful of my friends have already been to Charlotte to visit, a few haven't seen our house or scoped out our new hometown yet, so Ryan and I are looking forward to hosting a big gang of people and having blast.
I know the next few days will fly by, so I'm hoping to take some time throughout the weekend to really soak everything in and enjoy catching up with my best  friends, mom and sister.
Having so many of my favorite people in one place is definitely what I'm loving most today, but it wouldn't be Friday on the blog without your usual Things I'm Loving Friday blog post where we all chat about what we're loving most each week. Let's dive right in, shall we?
Things I'm Loving Friday
Pregnancy Scrapbook From My Mom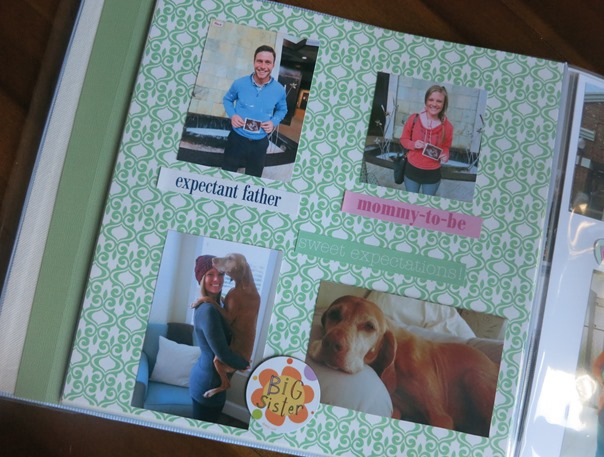 My mom clearly poured so much time and energy into making us a scrapbook that documented my pregnancy so far. When she gave it to me at my family baby shower last weekend, I was so overwhelmed and immediately started tearing up. My mom pulled pictures from the blog and from various text updates I sent her along the way and created a memory book that I'm sure took her hours to put together. It was such a sweet gift and one I'm excited to continue to fill in during the rest of my pregnancy! (And I love the Big Sister sticker next to Sadie hanging out in the Snoogle. So cute!)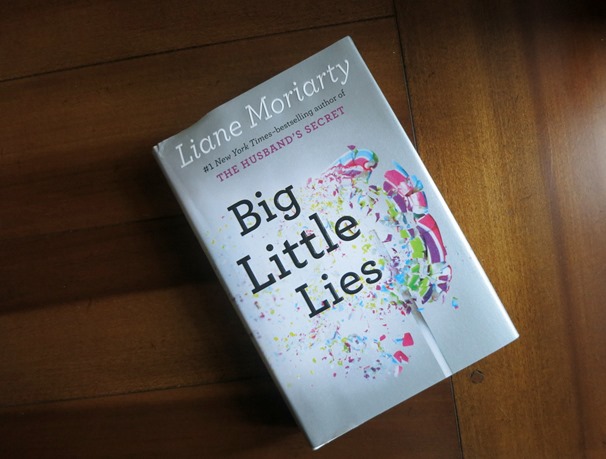 After loving The Husband's Secret by Liane Moriarty, I ordered Big Little Lies for another easy summer read and am about halfway through it right now. So far The Husband's Secret intrigued me a little more, but Big Little Lies is still an entertaining read that I've been looking forward to curling up with before bed every night.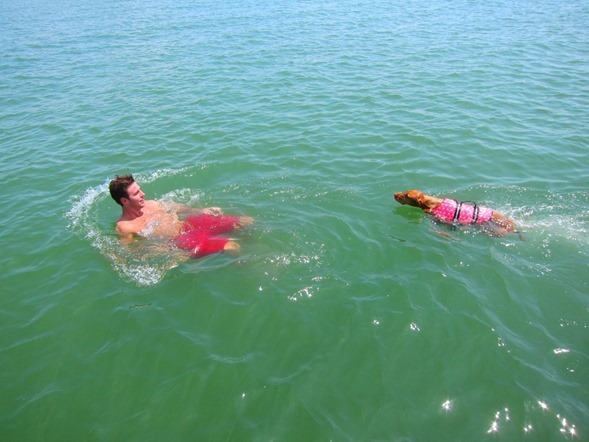 We bought Sadie a life jacket back when we lived in Florida and would regularly take her on boating adventures but we misplaced it during our move to North Carolina. Even though we always keep a close eye on Sadie, I've felt a little concerned about her swimming in the lake when we anchor our boat off shore so I'm happy Sadie's replacement Paws Aboard life jacket arrived earlier this week. She'll be ready for lots of (safe!) fun in the water this weekend!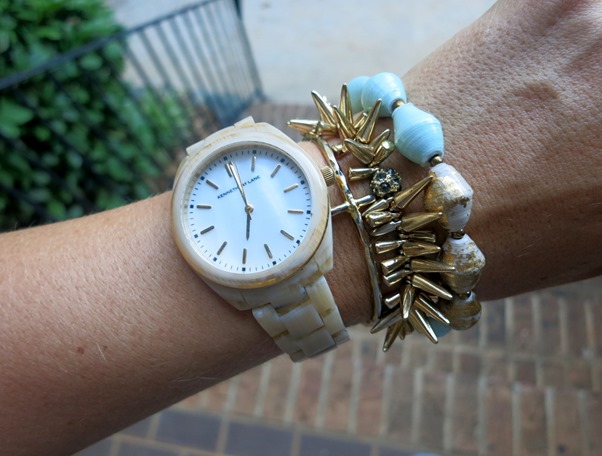 After I sent back my latest LE TOTE delivery, I totally failed and didn't select any new items for my next shipment, so I wasn't really sure what to expect since it would be full of surprises. Thankfully my third delivery was another great one! LE TOTE is totally killin' it with the jewelry they include in my shipments and I absolutely adore the rockstar look of this spiky bracelet. So funky! (Full disclosure: I received my first LE TOTE delivery from the company to review but am continuing the service myself because I love it!)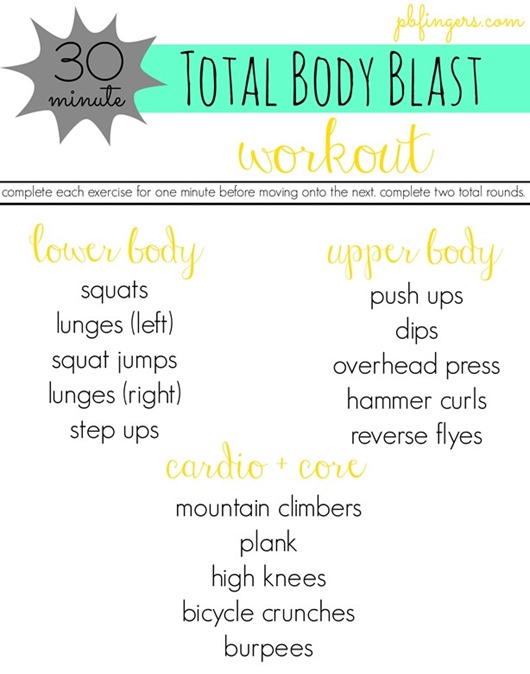 My friend Merri will be the first to arrive in Charlotte this morning and since I have to be at the airport to pick her up by 8:30 a.m., I set my alarm to sneak in a quick workout and shower before it's time for me to head out. I ended up completing a variation of the above 30-minute workout with a few modifications. (I replaced the squat jumps with a wall sit and completed 10 minutes of low-impact cardio on the elliptical followed by two 45-second planks in place of the cardio + core section.) And now it's time for that shower… 
Pitch Perfect 3 Is Officially Happening (HOORAY!)
Workout Generator (This is way too cool! Answer a few quick questions and FitSugar gives you a customized workout to do!)
Fit Pregnancy Exercise Tips (Thank you to DailyBurn for including me!)
Free Tracy Anderson Workouts on YouTube (One of my favorite Pure Barre instructors shared this on her blog I thought I'd pass it along to those looking for free at-home/travel workout options! Saving this one for naptime workouts after our baby is born!)
Congratulations to Megan B., the winner of the Lorna Jane giveaway and Megan, the winner of the Blue Apron giveaway! Both winners have already been emailed. Thank you so much to all who entered!
Question of the Day
Share one thing that made you smile this week below!