Good morning!
I missed you guys yesterday afternoon! I didn't have time to break away from work to blog and the minute I got off work, I headed to Jacksonville because I am leaving for Savannah with my sister today for her bachelorette party!!! WOOHOO! I am thrilled and know a fun weekend is about to begin the minute I hit publish on this blog post.
As you know, today is Friday, so it's time for Things I'm Loving Friday! I had to laugh when I realized most of the items on today's list are food related, but I guess delicious food is worth smiling about, right? Right!
Things I'm Loving Friday
Bachelorette Party Preparations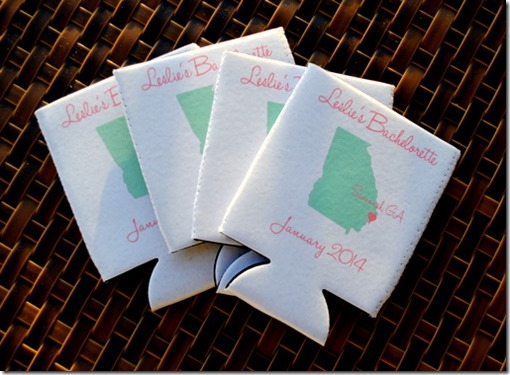 I have been having a wonderful time planning my sister's bachelorette party with some of her best girlfriends. We have a weekend full of surprises and shenanigans in store and I hope Leslie loves every single minute of it! She deserves the best bachelorette party in the world. (FYI, the above koozies were made by my friend Allison. Aren't they adorable!? I think they're so fun and perfect for a bachelorette party! Here's her contact information, just in case any of you are in the process of planning a party and want some personalized items: portobluegifts@gmail.com.)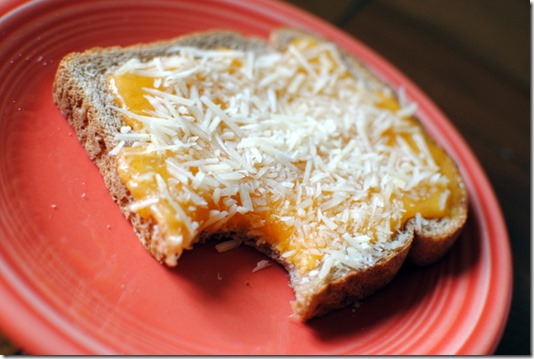 Oh cheese toast, why are you so delicious? Cheese toast was one of my favorite after school snacks in high school and it has recently come back into my life in full-force. I top a piece of whole wheat toast with a few slices of cheddar cheese cut off a cheese block and sprinkle the toast with parmesan when it comes out of the toaster oven. So ridiculously tasty!
Blast from the past! Some personal favorites: String Thing, SqueezeIts, Clearly Canadian and Cheeseballs! 
Ryan gave me four weeks of Blue Apron meals for Christmas and we received our first box earlier this week. We made our first meal on Wednesday night and the stuffed shells were unbelievable! Ryan and I both agreed that if every meal tastes half as good as these, we are in for a treat!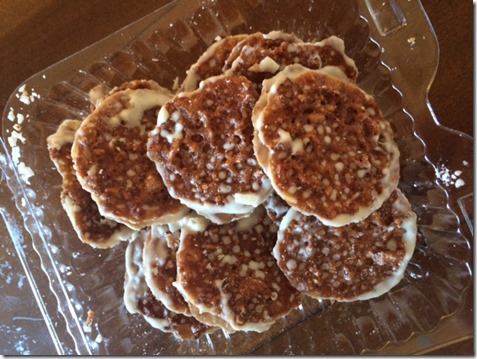 These lace cookies were an impulse buy at Publix last Sunday and Ryan and I nearly polished off the whole container in the car on the way home. So, what I'm basically saying is proceed with caution if you see these at a Publix near you. They're addicting!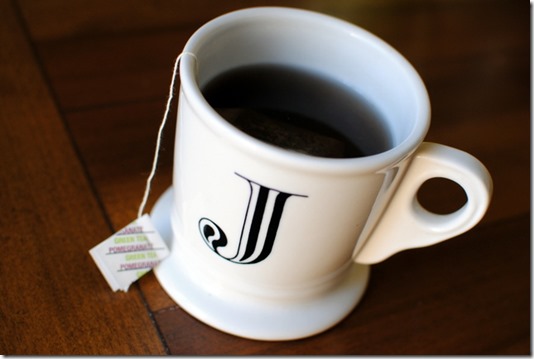 This is my afternoon pick-me-up of choice lately. I often thing plain green tea tastes like dirty water, but this pomegranate green tea has a slightly sweet flavor that I adore. It warms me right up! 

I hope you guys know how much your readership and support means to me. You lift me up every single day, but when I received this email yesterday, I wanted to come hug each and every one of you. Thank you for supporting Headbands of Hope and making a difference in the lives of little girls over the holidays. Your generosity and kindness continues to blow me away.
Past Things I'm Loving Friday posts:
August 16
Question of the Morning
What is one thing you are loving lately?