Droooool.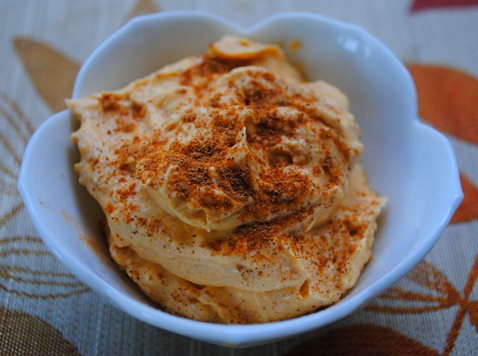 I love dessert. I love pumpkin. I love pumpkin desserts. I love easy pumpkin desserts.
This little recipe falls under each of those categories.
Win!
When I arrived home from work today, I had a package waiting for me from Alouette. 
Among the cheeses included in the package was a tub of the company's limited edition cheesecake flavored soft spreadable cheese.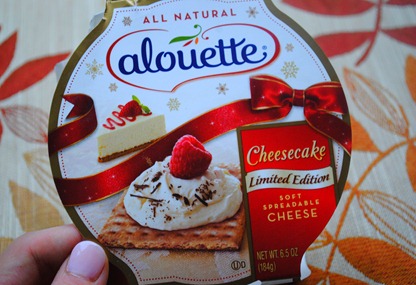 Spreadable cheesecake? Sign me up!
I ate about four fingers full of the cheese (peanut butter finger style 😉 ), before a light bulb went off.
I love cheesecake, but I prefer flavored cheesecakes, as I find them more palatable. On Monday I purchased a can of pumpkin and I had a feeling I could combine the canned pumpkin with the cheesecake spread to make a delicious dessert.
I vigorously stirred together equal parts cheesecake spread and pumpkin before adding in a pumpkin pie spice for a little extra pizzazz.
I tasted my concoction and knew I had a winner! It tasted like pumpkin cheesecake mousse!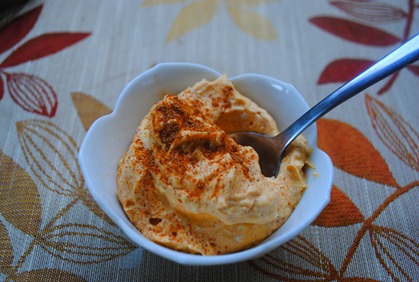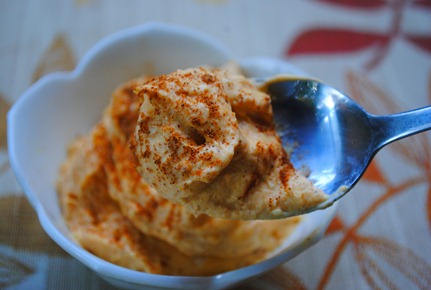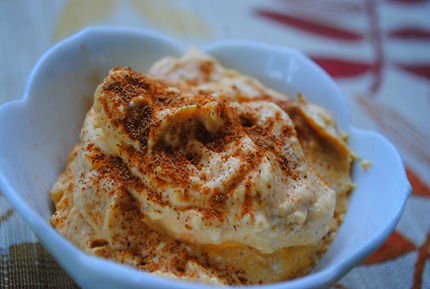 I think this dessert would be fantastic spread on top of graham crackers, or made in a larger portion and spread in a graham cracker crust.
I want more!
Pumpkin Cheesecake Mousse (serves one)
Ingredients
4 tbsp. Alouette cheesecake spreadable cheese
4tbsp. canned pumpkin
1/4 tsp. + a dash of pumpkin pie spice
Directions
Stir cheesecake spread, pumpkin and 1/4 tsp. pumpkin pie spice together until mixture is fully combined. Top with a dash of pumpkin pie spice and enjoy!
Note: This recipe can easily be adapted for more people. Simply combine equal parts pumpkin and cheesecake spread and season with pumpkin pie spice to taste.
Enjoy your night, friends! 😀