I think Sadie's face in the picture below says it all.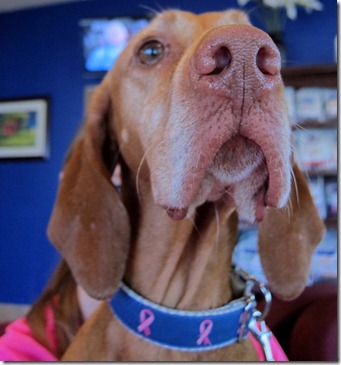 Our vet appointment yesterday was a bit unnerving.
It started out okay with the veterinary technician telling us her little bump was likely just a lipoma, a fatty lump that is common in many dog breeds like labrador retrievers. I breathed a small sigh of relief until the vet came in and basically ruled that out. He called her lump "concerning" and extracted a sample from it to examine under a microscope.
He didn't recognize what he saw so we're sending a sample out to a pathologist and should hear back in three to five days. I asked the vet a million questions and walked away feeling quite concerned, as he said he thinks there's a 50/50 shot her lump is something serious.
The good news is that we brought Sadie in to be examined early, so if it is something serious, he's hoping we'll be able to remove it and treat her accordingly since it is hopefully still contained at this point. I will definitely keep you guys posted and thank you so much for your kind words and well wishes yesterday! Sadie feels your love and is basking in it, I assure you.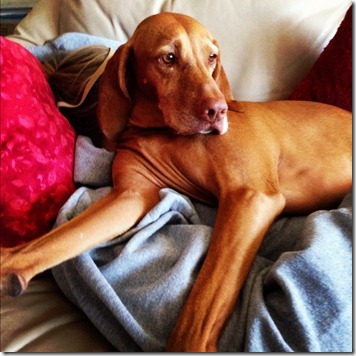 (That would be my sister under there. I told you Sadie has absolutely no concept of personal space.)
Breakfast
Breakfast this morning was nice and simple.
Scrambled eggs + Lots of avocado + Small bowl of cereal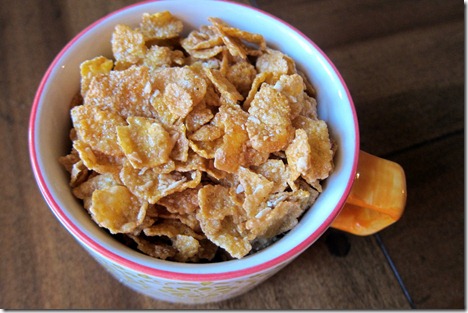 See ya after lunch, my friends.