Good morning from Charlotte!
I made it back to Charlotte in the early evening on Saturday and Ryan and I spent the remainder of the weekend exploring our new hometown. We've had no trouble locating lots of hiking trails and dog-friendly parks which is fabulous!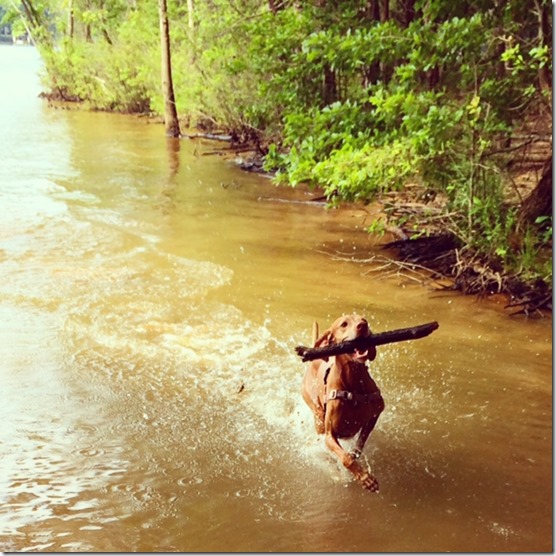 Sadie had a ball playing fetch in the lake yesterday and Ryan and I talked about how nice it is not to have to worry about gators in fresh water anymore. Woo!
We have also been loving the weather! We went for a walk late yesterday afternoon and a woman who was taking out her trash called out to us and told us we were brave for walking in the heat! We smiled and laughed but both agreed that, so far, Charlotte heat is nothing compared to the Florida heat. It's definitely hot and sweaty, but Florida heat smacks you in the face and drenches you in sweat.
One great way to beat the North Carolina or Florida heat? A lemonade stand!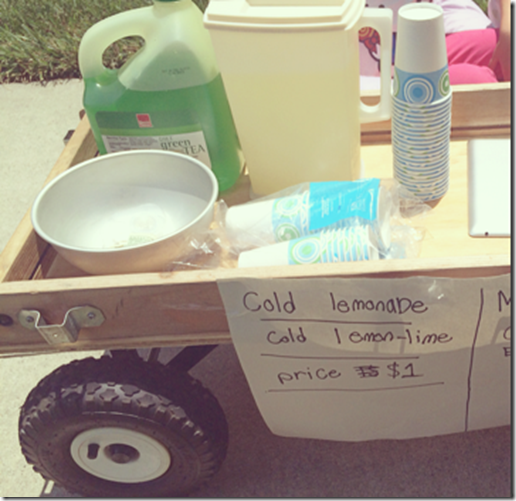 We bought lemonade from a few little girls yesterday and I had to admire their business acumen. After we bought a cup, they realized our street was pretty dead and headed off to the pool at our apartment complex to hit up all the people lounging by the water. Smart little ladies!
Our Temporary Home
While I was in Vermont late last week, Ryan moved our stuff out of our teeny hotel room and into the apartment where we will be staying for the next 30 days. We may actually be here longer (we have the option to extend temporary housing to 90 days), but we're hoping we can find a place to live sooner rather than later. All of our stuff is still in Ocala, but we both filled our cars with clothes and other essentials so we would have something here with us before we make the permanent move.
Our temporary home is actually pretty nice and we really like the location. We'll be staying in a fully furnished one-bedroom apartment with a kitchen, washer and dryer which is all we really need. Here's a brief tour:
Kitchen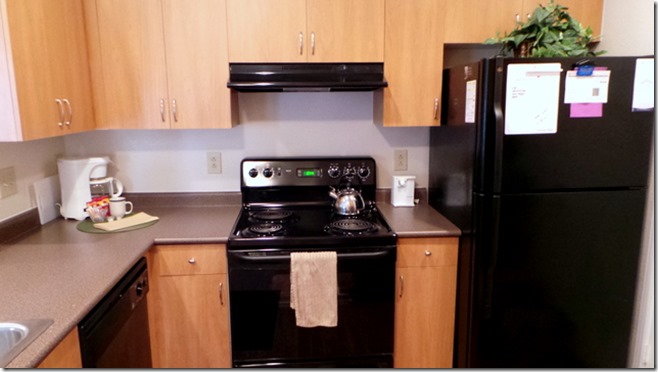 Dining Area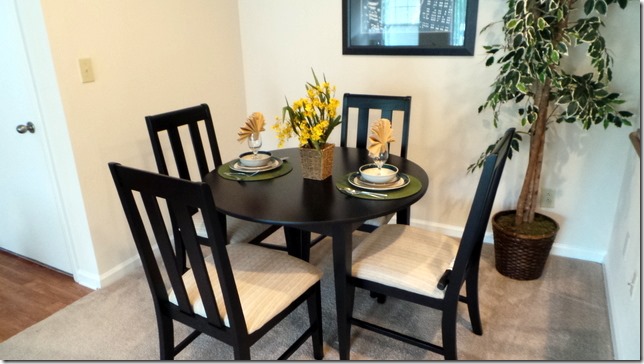 Living Room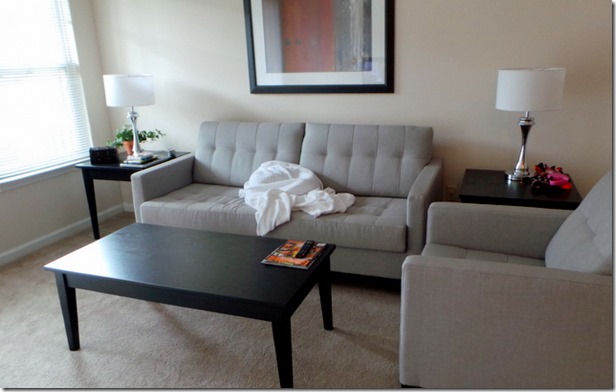 That big white balled-up blob in the middle of the couch would be Sadie. She's apparently part-hamster and likes to build herself little nests out of blankets and sheets. I didn't have the heart to move her for the picture.
Bedroom
Doesn't the bedroom look a total bachelor pad bedroom? It's not our style at all, but it's comfortable and 10 times better than the hotel.
And that's the tour! Short and sweet!
Question of the Morning
Have you ever lived in temporary housing (a hotel, apartment, etc.)?