Sadie is such a trooper.
I took her to the vet's office right when they opened this morning and the woman at the front desk told me Sadie was scheduled for one of the first surgeries of the day. (First up? A bunny getting neutered, which I found oddly comical.)
I came home and did my best to study while I waited to hear back.
I made simple summer chili for lunch (I used turkey instead of lean ground beef) and ate it with Snapea Crisps.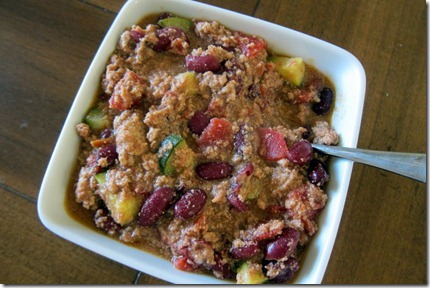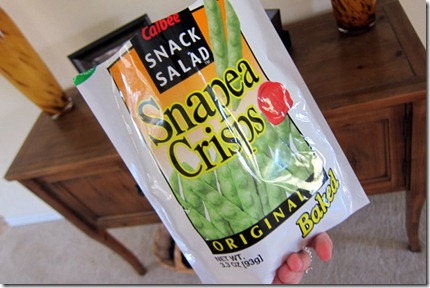 I first tried Snapea Crisps at Katy's baby shower. File them under "things that shouldn't taste good but somehow do."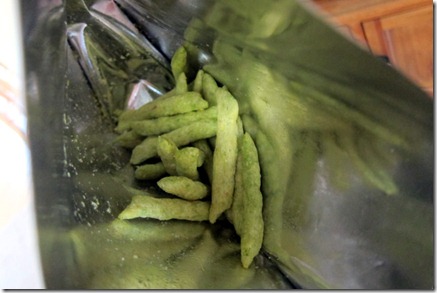 After lunch it was time to pick up the little patient.
The vet said Sadie did great and that everyone got a kick out of her before surgery. They called her "Slink" because she kept acting feeble before they even did anything to her. I guess Sadie shares my fear of all things medical.
Because of where Sadie's stitches are, the vet said she didn't need to wear a cone, but recommended that we put her in a t-shirt if we leave her alone so she doesn't scratch at the area.
She is definitely still feelin' the meds, because she is currently staring straight down at a blanket on the couch.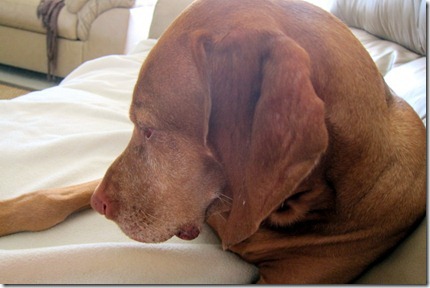 I plan to stay by her side and study on the couch while she slowly returns to normal.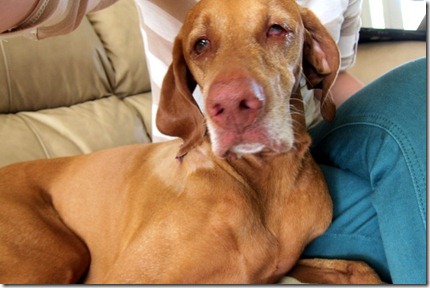 Her eyes are droopy and watery and she's drifting in and out of sleep. I'm giving her lots of love and told her about all of your kind well-wishes.
I really must sincerely thank all of you for your amazing kindness. I know Sadie is "just a dog," but she truly feels like a furry member of the Fagan family and adds so much joy to my life that I hate to see her in any pain. She's doing so well, and I'm very hopeful that the biopsy results will help shed more light on what exactly is going on in her little body and give us a course of action to take to get her healthy! As always, I promise to keep you in the loop. We were told we'd hear more within a week.
Off to study and give Sadie some love. Thank you again for your warm wishes. You guys are the best!