Hello, hello! I hope all is well with you so far today!
Though Ryan and I both worked yesterday, we managed to get off at a decent time and take the boat out for an evening swim in the lake. It was gorgeous outside and, once again, the lake was crowded with lots of other boaters who were enjoying the extended holiday weekend.
I love how many people bring their dogs aboard! It's so fun to watch them swim around, play fetch and sunbathe. Sadie is in heaven on the boat, that's for sure!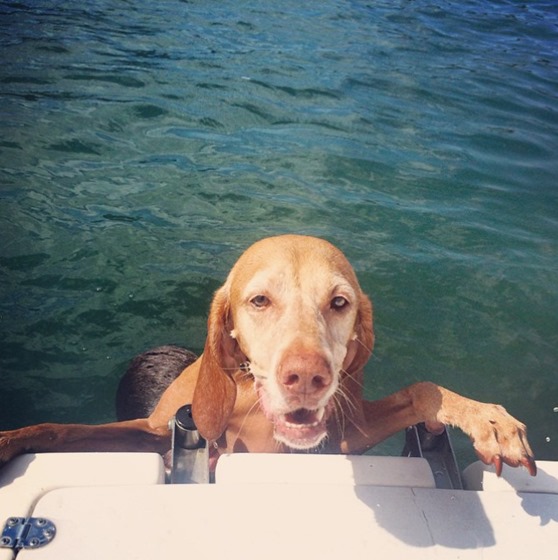 Sadie is actually getting pretty good at using the ladder on the side of the boat. We push her little booty up and she can successfully climb up the final two rungs. Ryan and I are trying to figure out a way to make some kind of a ramp/stair contraption to hang off the back of the boat so she can easily get on and off herself, but that may take some creativity. It's on our summertime to do list!
Once we made it home, I made a batch of peanut butter cereal bars (hoping to share this recipe soon!) and then we got into bed early because I wanted to spend plenty of time reading The Husband's Secret. Ever since the book arrived from Amazon, Ryan has been asking me what the husband's secret is and I finally found out last night. Definitely did not see that one coming!
Today
This morning, I was up early to teach spinning. I feel like my body has been in a weird sleep zone for the past few weeks. Every time I wake up, I feel wide awake… Like I could get up and start the day at any point. Considering the fact that I'm waking up to go to the bathroom every two hours right now, it's kind of annoying. But is does make waking up in the 5 a.m. hour a lot easier!
I headed off to the gym not expecting a big turnout for my class since it was the morning after a holiday weekend but I was pleasantly surprised to have a decent group and we managed to make our way through a super sweaty ride before 7 a.m.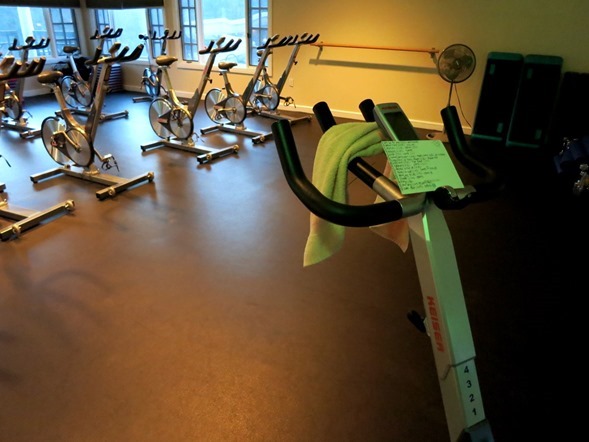 By the time I made it home, breakfast was the only thing on my mind.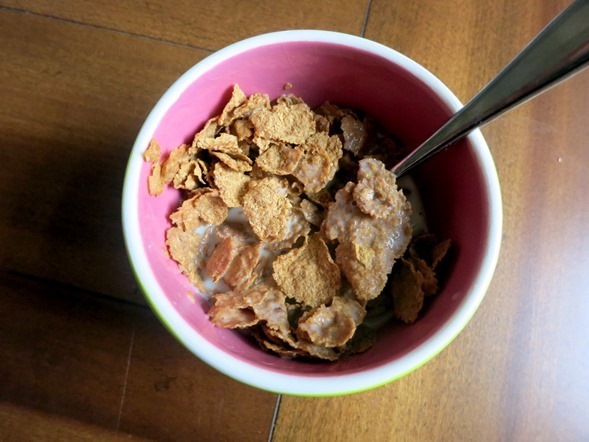 I quickly inhaled a small bowl of bran cereal with vanilla soymilk while I threw together a chocolate smoothie that I made with a frozen banana, almond butter, Greek yogurt, Hershey's special dark cocoa powder and cashew milk (<— my new favorite).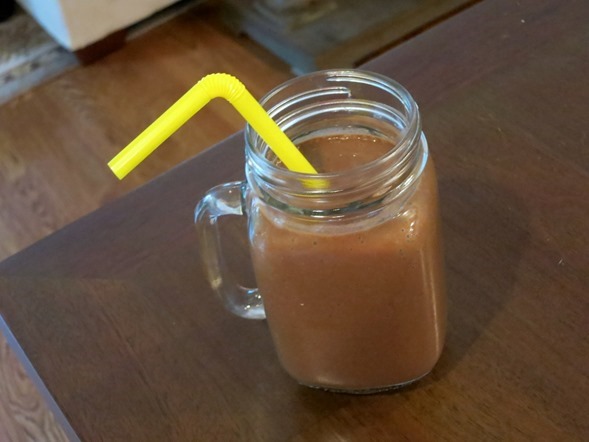 Blender cleanup was a breeze thanks to one of my all-time favorite kitchen hacks.
Add dish soap and water to the blender, blend and rinse! Simple!
Now it's time for a shower and a quick change before work. Hope you have a lovely Tuesday!