It's official. I am plagued with a wedding curse.
As you may remember, I was throwing up like it was cool two days before our wedding and awoke with a pink and crusty eye the day before Ryan and I exchanged our vows.
Apparently weddings have quite the effect on me and my health because after Ryan and I went to sleep last night, I awoke every two hours to spend some quality time in the bathroom.
Not so fun.
I really thought my sick feeling from Thursday was on the mend, but I don't plan on moving from our big comfy hotel bed for quite some time in hopes of making it to the wedding tonight.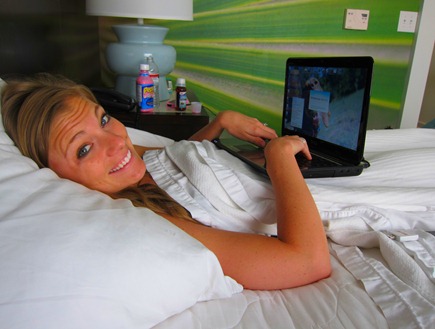 Don't you love my meds to my left?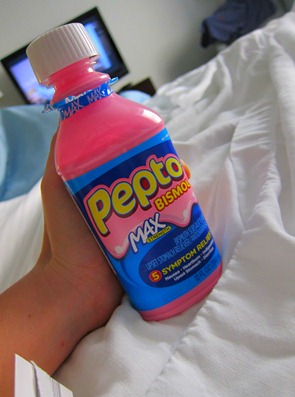 Ryan ran to CVS this morning to pick me up some Pepto Bismol and Imodium to hopefully make me feel better.
(Wanna know something strange? I love Pepto Bismol. I think it tastes delicious and have joked with my family that they should make Pepto flavored ice cream. I'm sick.)
While Ryan was out, he also swung by Starbucks and bought me a bowl of their oatmeal since we figured that would be really easy on my stomach and I clearly needed to eat something.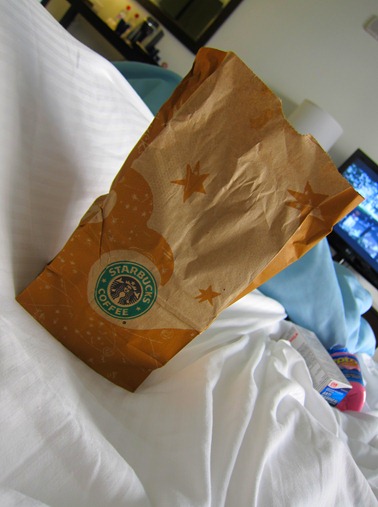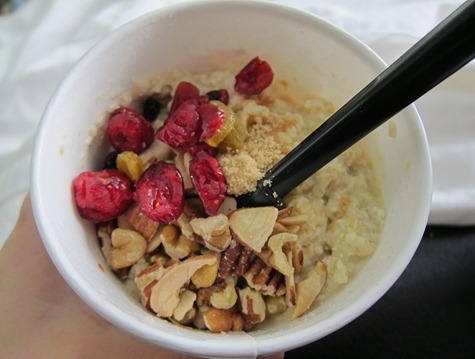 I added all of the toppings (brown sugar, dried fruit and nuts) and ate the whole thing… which I'm really hoping wasn't a huge mistake.
I'll check back in later. For now I have a hot date with The Parent Trap on ABC Family. I sure wish I was out exploring Ft. Myers right now. Our hotel is in such an adorable area and the sun is shining brightly.
Crossing my fingers for a quick turn around…
P.S. The Fashion page was updated last night.