I learned something important from you guys after publishing my afternoon post.
We're all stressed.
Everyone has something in their life that causes them some kind of worry. Oddly enough, it makes me feel a little better knowing that we're all in this crazy game together.
Your tips for overcoming stress were wonderful, and I highly recommend checking out the comments section of this afternoon's post if you're looking for great ways to combat stress.
Though I touched on my preference toward music and asking myself questions that put the severity of the situation into perspective, when it comes to dealing with stress, I left out my number one de-stressor: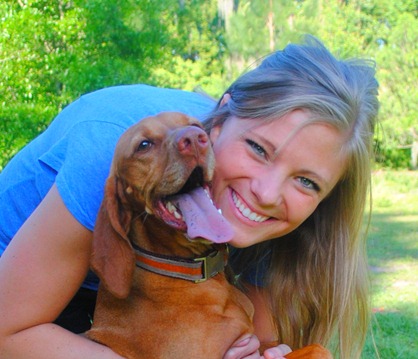 Sadie.
After work today, when I opened the door to our apartment and saw her scrawny little body swaying back and forth because her tail was wagging so hard, I exhaled and felt at home. Sadie's joyous attitude is infectious and she simply wouldn't let me feel tense.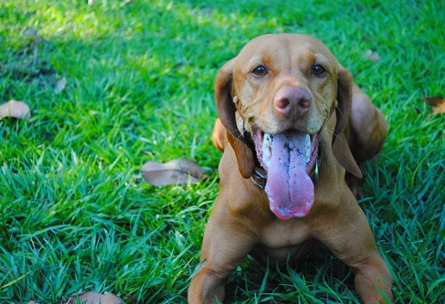 And when Sadie teams up with Ryan, everything in my world feels right again.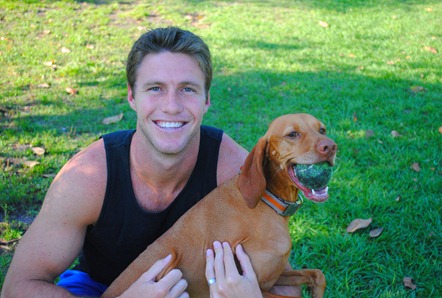 Dinner
After a mentally trying day, I wasn't in the mood to put a ton of effort into dinner, so I turned to the freezer and grabbed something easy.
I microwaved two frozen Starkist SeaSations fish filets for me and Ryan to eat alongside roasted green bean fries and buttered garlic toast prepared on a whole wheat sandwich thin.
I waited for the beans to cook while playing with Sadie in the backyard. And then it started raining.
Tonight is actually the perfect night for a little rain. I'm in the mood to cuddle up with my little family and the pitter patter of rain drops makes our night on the couch feel all the more cozy and comforting.
Time to relax.
P.S. The Fashion page was updated this evening!