BodyPump
instructor showed up today!
I didn't doubt she would be there (she actually once taught a class after throwing up in a trashcan 10 minutes before, so I'll never doubt her dedication), but after the Monday teacher's no-show, it was nice to get back in the BodyPump groove.
I took the class after spending 20 minutes on the elliptical doing cardio with Ryan. It was nice to start my day talking with Ryan about my concerns going into work.
As I alluded on the blog yesterday, things in my office are going a little crazy right now, and I can't help feeling the heat. I'm looking toward the light at the end of the tunnel and creating a plan of action to handle the current situation. Having a plan makes me feel so much better. It gives people direction, goals and something to work toward to rectify a situation.
I realized my desire for a plan in the face of a stressful situation when my mom was diagnosed with breast cancer.
I was terrified, sad and so worried… until we had a plan. Once I knew that we were actively fighting her disease, I felt like we were doing something positive to work against something so negative.
Breakfast
The return of the bagelwich!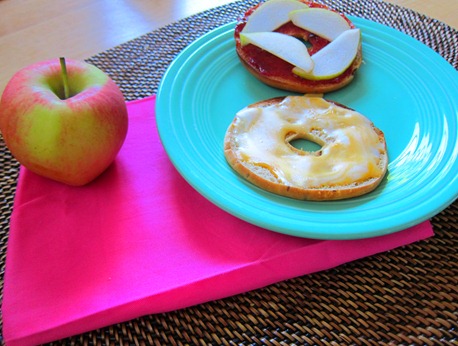 Hooray!
Today's breakfast was a bagelwich made with a toasted cinnamon raisin bagel thin, Colby jack cheese and raspberry jelly. Plus an apple on the side!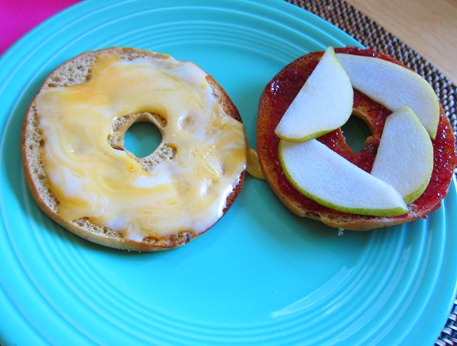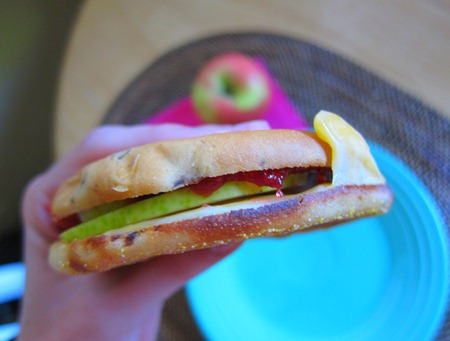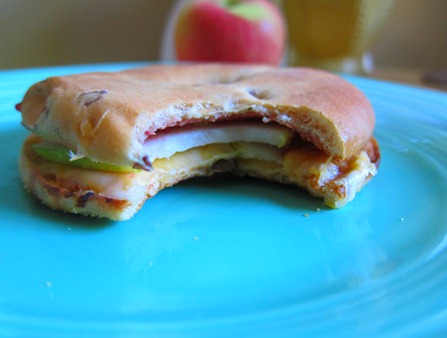 I wanted something warm and fast because the temperatures this morning were a little chilly due to last night's rain. A hot and toasty bagelwich did the trick!
Stella & Dot Giveaway Winner
Thanks so much to all of you who entered yesterday's Stella & Dot necklace giveaway! I was so excited to see so much enthusiasm and had to laugh when husbands and boyfriends popped by to help with your chances. You guys are scrappy!
Using the random number generator, the winner of the giveaway was…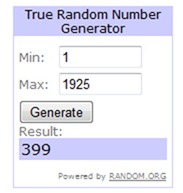 Chea!
Congratulations, Chea! Please email me at pbfingers@gmail.com with your mailing address and the number of the necklace you would like to receive.
Hope you all have a great day!

Good news! My gym's Wednesday