Today's guest post comes from J, of J's Everyday Fashion. Since J lives in Orlando, I've had the pleasure of meeting her on numerous occasions which made me an even bigger fan of her and her blog.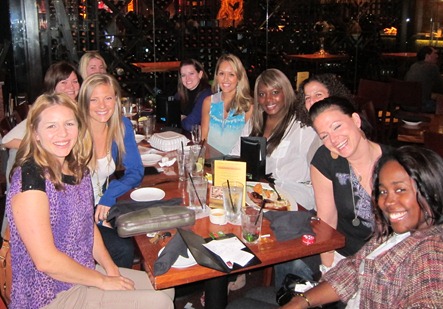 J put together an awesome guest post about what to pack for a trip to Europe which really helped me as I planned for my trip.
I hope you guys enjoy her post and find it as helpful as I did!
***
Guest Post: J's Everyday Fashion
Hi everyone! I'm J and I blog at J's Everyday Fashion. I'm honored to be doing a guest post today for one of my favorite blogs. I love reading about Julie, Ryan and Sadie's adventures on Peanut Butter Fingers and I'm also lucky to know Julie in person! Since Julie is headed off to Europe and fashion is my specialty, I thought I would put together a post to help her pack. Packing for any trip is tough, but only ONE carry-one for two weeks? Now that's a fashion challenge! Here are my step-by-step suggestions.
Step 1: Pick your boots
Julie, your travel includes sightseeing in the mountains, which means rough terrain and cold temperatures. For this reason, I think you should bring one pair of flat boots. Since this will be the biggest and bulkiest item you will need to bring, I suggest picking them first and then planning your outfits around them. I would also suggest wearing the boots on your flights to and from Europe to save room in your suitcase! Here are some example outfits with flat boots to get those creative wheels turning: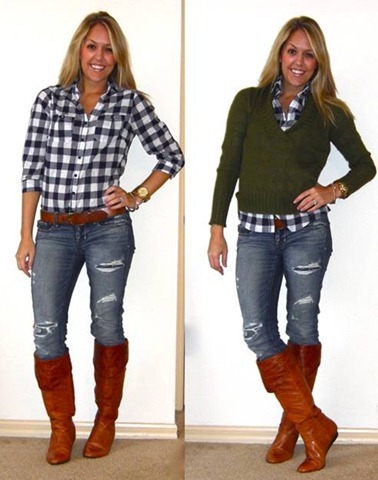 A plaid shirt could be worn with shorts or a skirt for a day of sightseeing, and also looks great under a sweater for a chilly day in the mountains!
Pair your boots with skirts or a dress to get more use out of them. These looks could work for sightseeing or trips to a museum.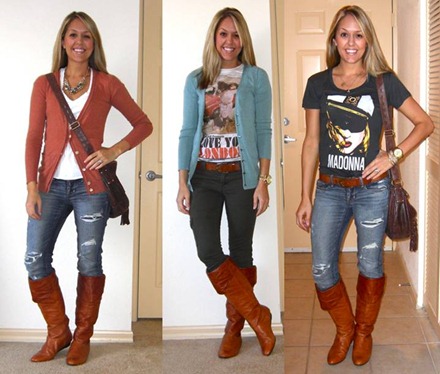 Throw on a fun t-shirt with your boots for the plane ride to and from Europe. It's comfy and will keep you from melting in the Florida heat. You can also easily add a cardigan or sweater once you reach chilly temperatures in Europe.
Step 2: Pick the rest of your shoes
Now that we have your boots out of the way, it's time to pick the rest of your shoes! Since shoes are the heaviest and bulkiest items you will be packing, I always choose them first. I would suggest 2-3 flat shoes – gladiator sandals, ballet flats, whatever your most comfy shoes are. You might want to pack one pair of heels for a nice dinner, but I would consider skipping them altogether because heels take a lot of valuable real estate in a suitcase.
Step 3: Pick your clothes
So far we have 1 pair of boots, 2-3 pairs of flats, and a pair of jeans and some shirts to go with the boots. I would suggest adding 2-4 sundresses to this list. I would go for cotton dresses that are comfy and can be dressed up or down. I also love separates, but for traveling dresses can be easiest thing to throw on and you can wear them more than once by switching up your accessories. Here are some examples of the types of dresses I would pack (note: I would wear these with flats, not with heels as shown):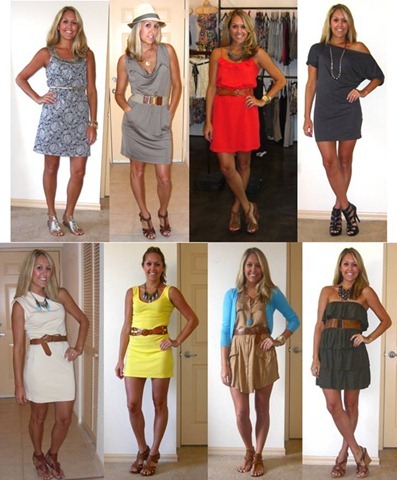 I would pack 2-4 cotton dresses such as the ones above. Then I would pack 1-2 nicer dresses for a fancy dinner, something along these lines: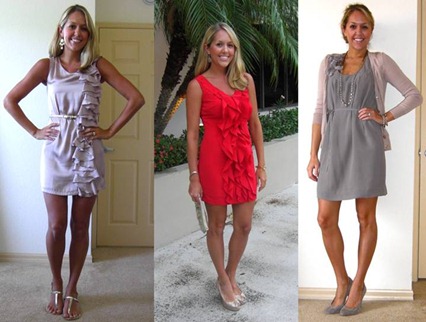 Step 4: Add layers

Based on the shoes, dresses and tops that you've selected, I would pick 1-2 jackets and/or cardigans to layer on top of everything. Choose something that goes with at least 4-5 of the outfits you are packing. Pass on a layer that only goes with one look, and stick to the basics you can use over and over again on your trip.

Step 5: Accessorize

Now that you have your shoes and clothes, it's time for accessories. Make sure you have a great pair of sunglasses, and add some belts and jewelry to dress up your looks. This is the part where you can go all out. Necklaces take up very little room, but can dramatically change the look and feel of your outfit, so I suggest packing your accessories generously. J

Step 6: Evaluate and edit

For the last step I would go through everything you've packed and do three things: 1. Count how many outfits you have. Make sure you haven't packed too many outfits, or not enough. 2. Imagine as many scenarios as possible (museum, church, mountains, dinner) and make sure you have s head-to-toe look for every occasion. 3. Pick out the outfit you will wear on the plane in both directions.

Julie, I hope this helps you pack and that you have a great time in Europe! Thanks for letting me guest blog today. And to everyone who is reading, I hope you'll come visit me at J's Everyday Fashion!

For the longest time I read healthy living blogs almost exclusively. Eventually I branched out and discovered some amazing other blogs in other niches, including fashion!