There's nothing like crawling into bed with a good book at the end of the day. If I can sneak in an hour of reading before bed, I feel more relaxed and seem to drift off to sleep without a billion thoughts running through my head. I look forward to immersing myself in a different world and unwinding in bed as I flip through the pages with Sadie curled up at my feet on my face.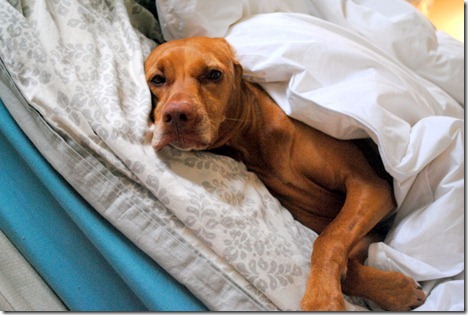 Late Sunday afternoon, I started reading White Jacket Required, a nonfiction book by Jenna Weber, author of the blog Eat, Live, Run. I heard a lot about the book from other bloggers and after my friend Aggie said I would love it during my trip to Oregon, I ordered it on Amazon last week.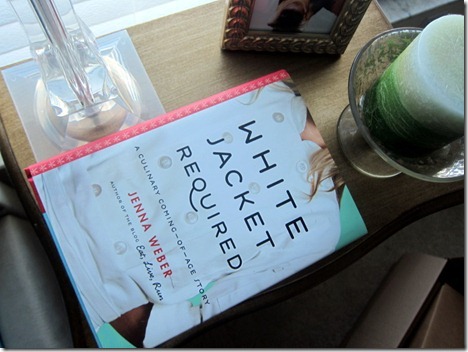 Jenna's story details her time in culinary school and the confusion she felt after college when she tried to figure out what she really wanted to do with her life. The book was an incredibly fast read and I finished it in two sittings.
Now I'm in the market for a new book! We'll be voting on the November book club selection soon, so if you have any suggestions, let me know! (I'll also put a call out on the PBF Facebook page before selecting the three front runners for us to vote on in a week.)
Breakfast
This morning was a pancake kind of morning!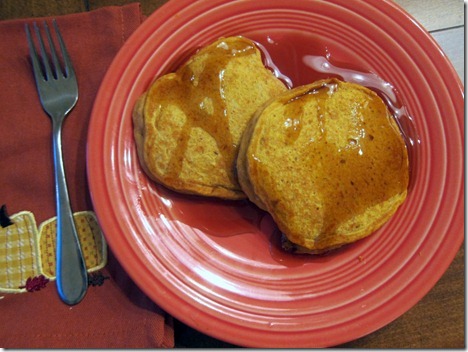 I added a heaping spoonful of pumpkin and a sprinkle of pumpkin pie spice to Bob's Red Mill high fiber pancake mix that I got a while back but forgot to use!
I was attracted to the seven grams of fiber and seven grams of protein in a serving of the mix since pancakes made from a mix rarely keep me full for very long. (That's why I love protein pancakes!) Hopefully these pancakes will keep me full for a while!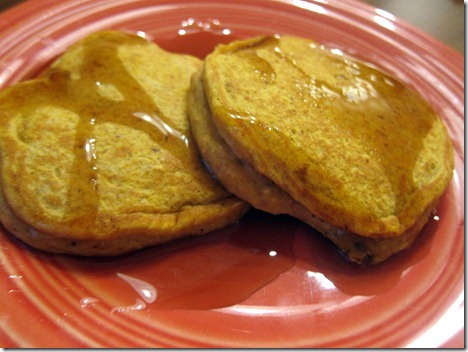 Now I'm off to work through the morning before Ryan comes home at lunchtime to help me film a little video project that I have to complete for a client this afternoon. Videos make me anxious!
Question of the Morning
If you were to write a book one day, what kind of book would you want to write?
I've always thought it would be really fun to write a goofy children's book revolving around silly pictures of dogs!