The weather is quite cool in Ocala today! It was unseasonably warm all week, so the chillier temperatures today were a bit of a surprise. It made our afternoon hike all the more fun since Sadie is extra frisky in cold weather and watching her prance around always makes us laugh.
Tomorrow it is supposed to be even colder, with temperatures dropping into the 30s! Is this Florida? I think we need a fireplace… if not for the warmth than for the potential to make indoor s'mores. Oh yes!
Lunch
After our chilly hike, we came home to a hot lunch.
I made myself a warm roast beef and melted muenster cheese sandwich on a toasted whole wheat bagel with arugula.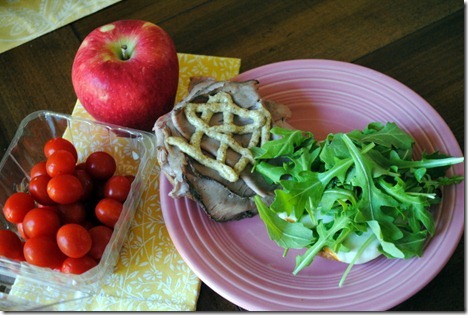 Sides were red! An apple and about half of a pint of cherry tomatoes rounded out my meal.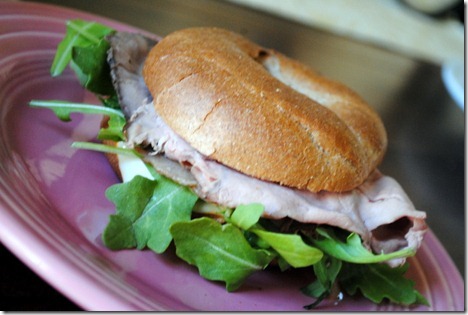 Then Ryan and I split up to tackle our Valentine's Day Mission!
Every year we split up on Valentine's Day (or the weekend before if Valentine's Day falls on a weekday), and set out to buy each other a goodie basket of gifts, all of which must amount to $20 or less.
It's Valentine's Day on a budget and it's always a lot of fun to try to find little trinkets and fun gifts to surprise the other person. Last year we ended up getting each other the same thing for one of our gifts, which we seem to have a propensity to do… especially when it comes to food-related gifts.
I had a grand plans to hit up a local chocolatier downtown to pick up some chocolate-covered Oreos for my Oreo-lovin' husband as one of his gifts.
Except there is no chocolatier in downtown Ocala.
Apparently I dreamed that one existed? I ended up running into Stella's Modern Pantry, hoping that their signs stating that they were a "confectioner" and had lots of homemade baked goods would yield something Oreo or red velvet-based (Ryan's two favorites).
Nothin'!
So, I naturally headed into Starbucks and bought myself a cappuccino and a marshmallow square to ease my frustration. Okay, so my sweet tooth was ragin'.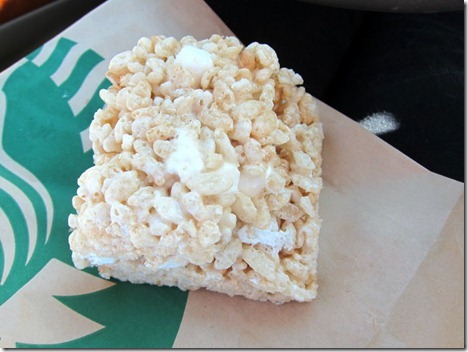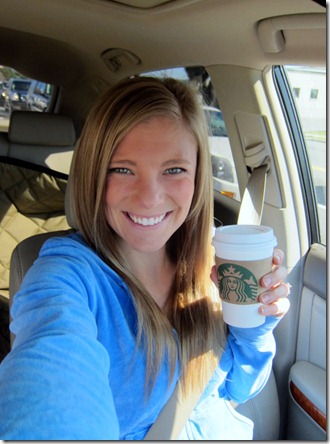 Eventually I managed to assemble a decent goodie basket for Ryan.
I almost bought him $20 worth of Reese's.

In the end my gifts included:
Mini Oreos + 1 pint cookie dough ice cream (with the promise to recreate his favorite Dairy Queen Blizzard flavor at home)
Navy blue workout shirt
His favorite mints
Mio (a drink mix he loves)
Forgetting Sarah Marshall DVD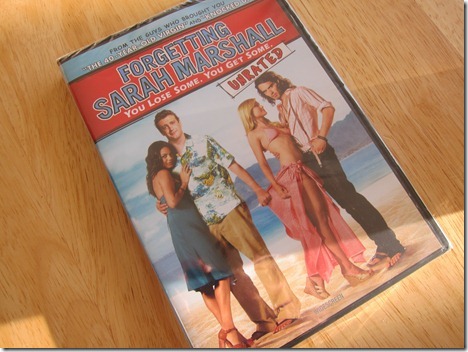 That movie is hilarious! Whenever it comes on TV we always talk about how we should own it… and now we do!
Ryan is making us dinner tonight and then we'll be exchanging gifts.
Off to celebrate our Valentine's Day!