Good morning and happy, happy Friday!
I'm ready for the weekend!
I didn't get a chance to pop in and blog again yesterday because it was a go, go, go kind of day.
It was also a two shower kind of day! Thanks to the hot Florida weather, I ended up looking like quite the sweaty mess after I taught water fitness outside.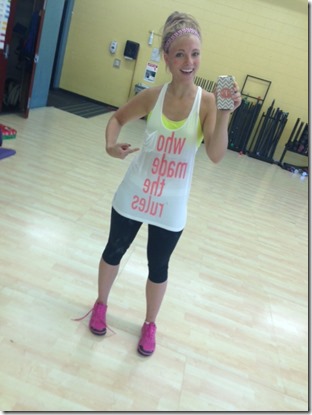 And yes, I intentionally wear white or black when I teach outside because it doesn't make the sweat quite as obvious.
I usually have a window of downtime at work to check in and blog, but my breaks yesterday were filled with research. I met up with my LiveSTRONG group for the second time last night and wanted to put together a reference document for them to keep with recommended stretches and exercises for large lower body muscle groups. We also discussed muscle soreness, deep breathing and rate of perceived exertion.
I was more than ready to crash in bed when I got home a little after 9 p.m.
Today my work day doesn't start until 10 a.m., so I am planning to head to the gym for a workout after this blog post is published and shower there before things get rolling.
Breakfast
Breakfast this morning may look familiar.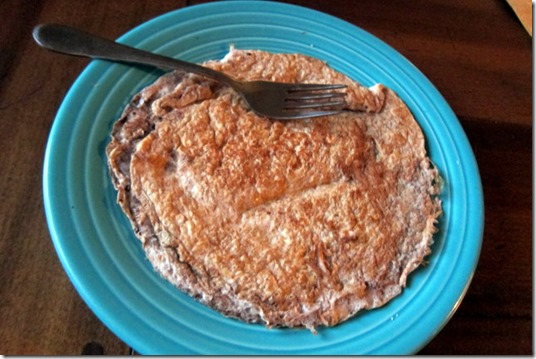 Another egg white and oatmeal protein pancake!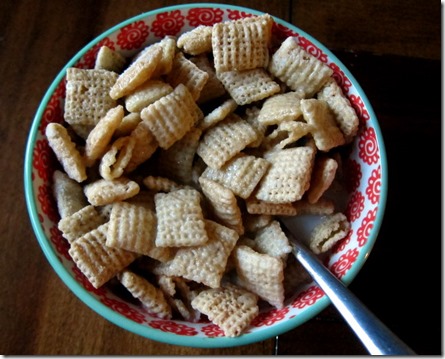 Plus a small bowl of vanilla Chex cereal with almond milk.
Whenever I eat cereal, I always find myself reading the sides and back of the box and this morning I noticed a recipe for vanilla muddy buddies (aka puppy chow) on the side of the vanilla Chex box.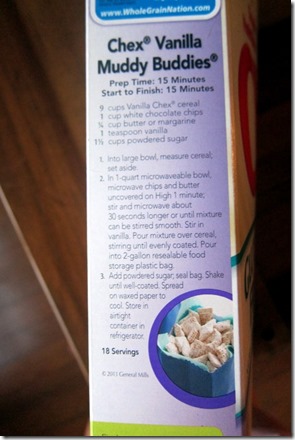 Yum!
I also think the vanilla Chex cereal would taste pretty amazing in my pumpkin spice puppy chow.
And now I'm craving puppy chow before 8 a.m.!
Question of the Morning
What is one random craving you've experienced this week?