I am such a sucker for holiday fun and when I saw Natasha, Lindsay, Alexandra and Tina post a holiday survey on their blogs, I just had to hop on board!
I love reading about holiday traditions (your comments about special ornament traditions in your family made my heart melt), so I figured I would do the survey and then you can participate in the comments section of this post if you would like to share a little insight into how the holidays go with your family! Select any (or all) of the questions below to play along! 
25 Questions: Holiday Style
Both. And both with whipped cream.
Does Santa wrap presents or just sit them under the tree?
He wraps them! All of my presents were always wrapped in one type of wrapping paper and my sister's gifts were wrapped in another!
Colored lights on tree/house or white?
White lights outside and colored lights on the tree! Now Ryan and I have white lights inside and outside.
No, but we do have a mistletoe headband that comes out every year with mistletoe that dangles from the front of it so you're always under the mistletoe.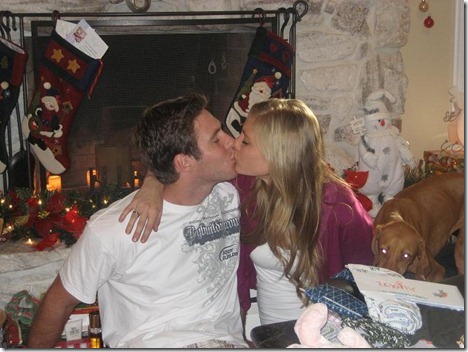 When do you hang your decorations up?
The day after Thanksgiving.
What is your favorite holiday dish (excluding dessert)?
Our Christmas morning breakfast is my favorite! We always have an egg and cheese breakfast casserole called cheese puff casserole and monkey bread.
Favorite holiday memory as a child?
Our annual "Rudolph Walk." Just thinking about that walk every year makes me so grateful for my wonderful father and the effort he put into making our Christmas so special.
What is on your Christmas wish list?
The "big ticket" item on my list this year is a lululemon stride jacket, but I'm not holding my breath! I also would love a roll-up toiletry bag and the gunmetal BIC Band headband.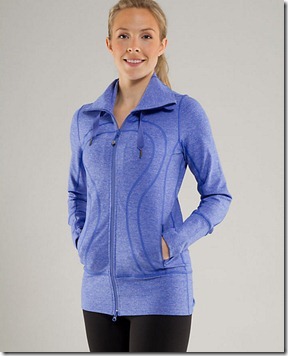 Do you open a gifts on Christmas Eve?
We only open one gift on Christmas Eve and it's always a new pair of Christmas pajamas.
How do you decorate your Christmas tree?
With lights and random ornaments. Nothin' fancy! I just want my tree to be filled with ornaments that have memories attached to them and that make me smile.
Snow? Love it or dread it?
Love it and miss it terribly. My family's first Christmas in Florida after moving from Illinois in 2003 was hard. It felt weird to see palm trees decorated with Christmas lights and go for a walk on Christmas wearing only a light sweater.
Impartial.
Do you remember your favorite gift?
I was a serious tomboy growing up and I remember being so excited for the Christmas when I got a life-size cardboard cut out of Michael Jordan. Yes, I am serious. I also loved the framed copy of Ryan's proposal speech that he gave to me the Christmas after we got engaged.
What's the most important thing about Christmas for you?
Spending time with my family.
What is your favorite holiday dessert?
I think monkey bread should count as a dessert, no? If not, my grandma's homemade sugar cookies can't be beat.
What is your favorite tradition?
Now that we live in Florida, we decorate my parents' boat with Christmas lights and take it up and down the nearby canals on Christmas Eve while blasting Christmas music. That's a Florida Christmas for ya!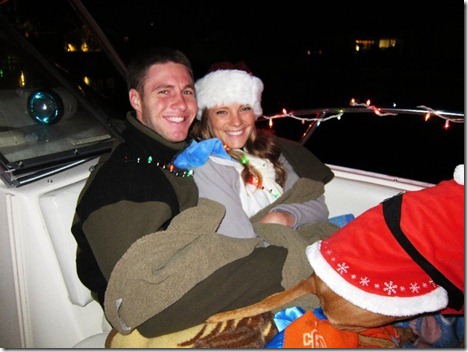 An angel. Every year my family does a "drumroll" while my dad puts the angel on top of the tree.
Do you prefer giving or receiving?
I kind of want to be Santa. I get so, so excited to give people gifts, especially when I think I got them something they will love but may not have asked for outright.
What is your favorite Christmas song?
O Holy Night.
Candy canes, yuck or yum?
Meh. Put them on top of some peppermint bark and now we're talkin'!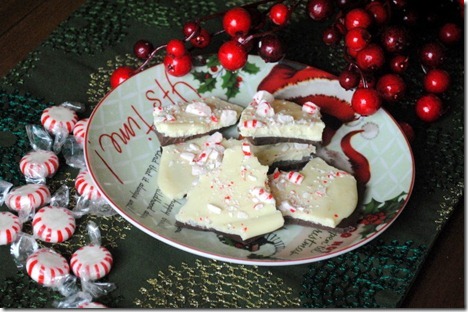 Favorite Christmas movie?
Christmas Vacation. My family quotes this movie year round.
What do you leave for Santa?
Cookies and milk for Santa. Baby carrots for the reindeer.
Do you have a Christmas morning tradition?
My parents used to make me and my sister wait until we could see the first signs of sunlight before we'd get up! We always open our stockings at the breakfast table while eating cheese puff casserole and monkey bread and drinking orange juliuses.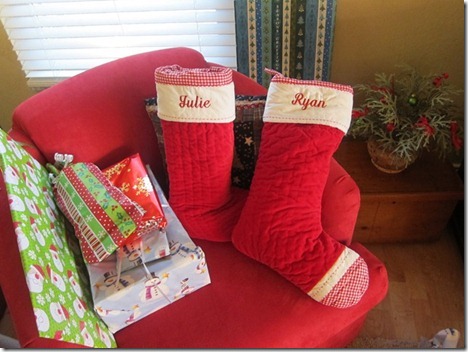 Do you prefer to shop on-line or at the mall?
At the mall!
Christmas letter or Christmas card?
We always do Christmas cards in my family, but I love reading Christmas letters from other people.