This evening was quite festive!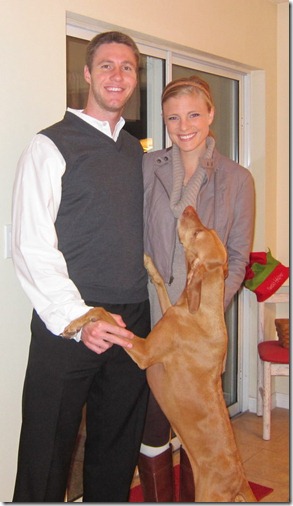 (Sadie looks crazy long in that picture!)
A few weeks ago, I saw a flier around town for The Gospel According to Scrooge, a musical that is performed every year at a nearby church that opens its doors to the community to enjoy the production for free.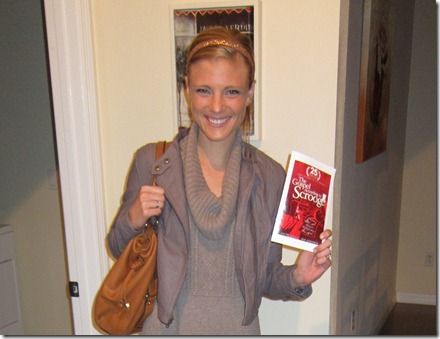 Ryan and I headed out to see the musical after dinner and apparently we weren't the only ones who waited until the last night of the production to enjoy the show.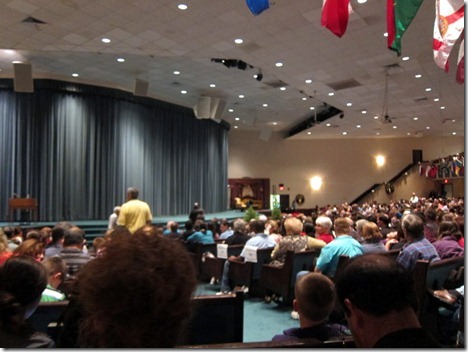 It was a full house. Even the balcony seating was packed!
The show itself was entertaining and a great reminder of the meaning of Christmas, the reason for the season and the importance of giving.
Ryan and I also got a kick out of the fact that I selected a seat behind a woman with a serious beehive who somehow moved her head every way I moved mine, blocking my view time and time again. It was lovely.
Apparently the musical is a community tradition and this was its 25th year in production. There were people seated near us who had not missed a single one since it debuted!
Dinner
Before we headed out for the evening, we ate a yummy dinner at home.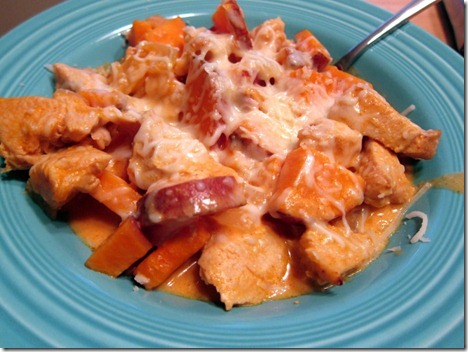 I put in a little extra effort to incorporate vegetables into our dinner, but made sure to disguise them a bit since our relationship is a little rocky at the moment.
In a loaf pan, I combined the following:
1/2 onion, chopped
1 extra large sweet potato, chopped
2 chicken breasts, chopped
3/4 can mild enchilada sauce
1/2 cup shredded cheese
1/2 cup cream cheese
I stirred everything up and baked it at 400 degrees for approximately an hour, stirring every 20 minutes. I then topped it with more shredded cheese before serving.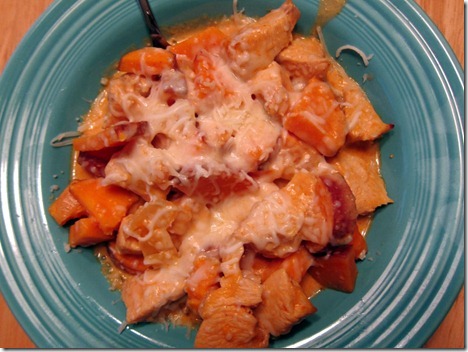 Totally random, but 100 percent delicious! This was one of those "cross your fingers while you're making it" dinners that fortunately turned out really well. 
The cheeses and enchilada sauce paired together perfectly and created a creamy sauce that I slurped up like it was cool.
And now I say good night and leave you with cookies for sweet dreams!
Cookie Recipe Link Up
Your daily dose of cookie recipes from the cookie recipe link up: