It is mornings like this morning that make me love our new hometown.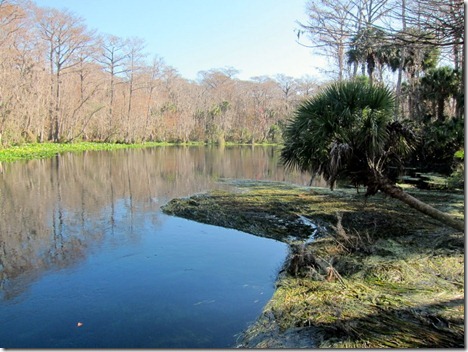 So picturesque!
I slept a little funny last night and didn't feel like going to the gym right when the alarm went off. I decided to front-load my work day and ate an egg, cheese and jelly bagelwich before sitting down at the computer to crank out some work.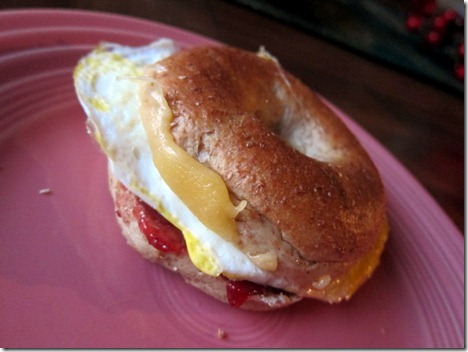 After working from 6 until 10 a.m., I still wasn't in the mood to work out, but felt like I needed a break and time away from the computer screen.
Since Sadie needs a break every minute of every day, I figured she would be up for a hike!
After eating a quick snack, I loaded Sadie in the car and drove to a nearby trail where I turned on the Pandora Rockin' Holidays station on my phone, threw it in my mini backpack and walked along, enjoying the gorgeous weather while Sadie had a field day.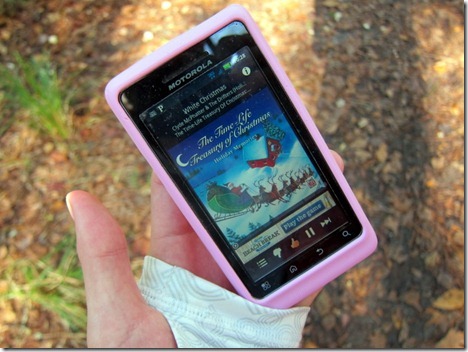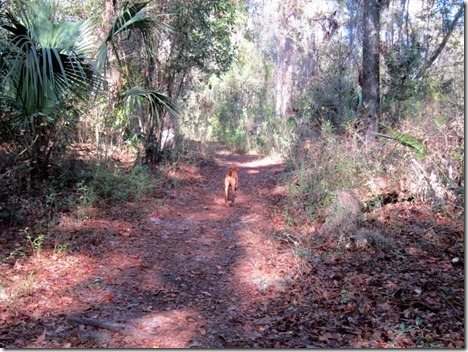 She's quite an enthusiastic line leader.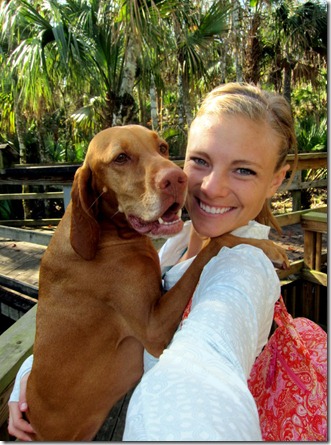 During our short two-mile hike, we saw two major predators!
Gator! (He was in the same spot where he was sunning himself when we saw him on our hike on Saturday.)
And a snake which I only saw because of Sadie's pointing skills. Ten points for doggie safety!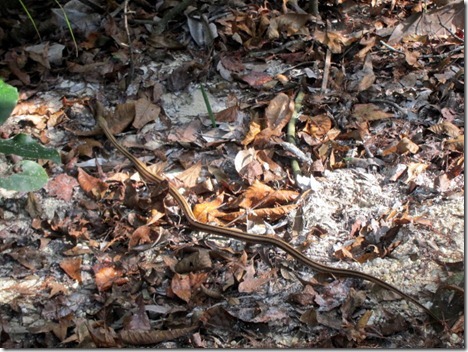 We also saw some less freaky wildlife including lots of fish and turtles in the springs.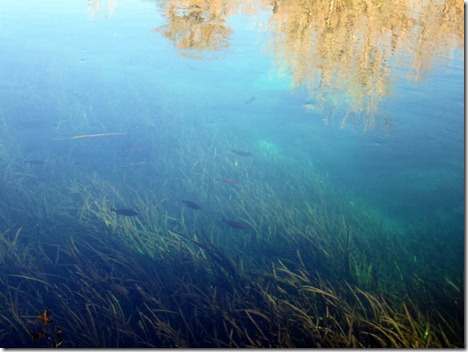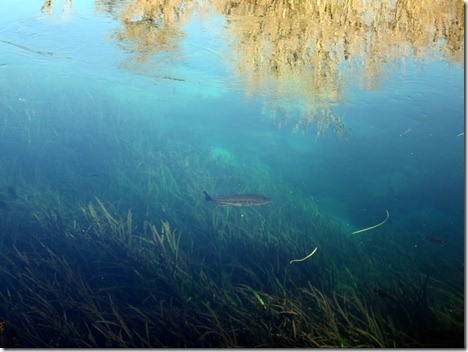 I still can't get over how clear the water is in the springs. It's unreal and I felt such a sense of happiness and peace just looking out over the water with Sadie peering out by my side.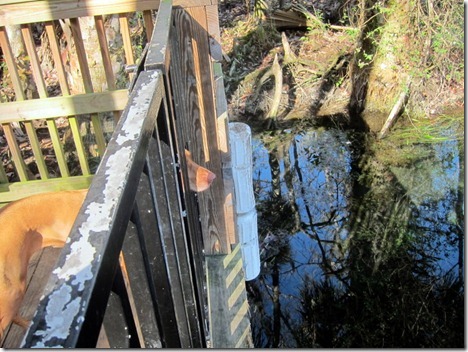 We were hiked and home within an hour and I felt rejuvenated! It was really nice to get outside in the middle of the day, but once I arrived back home it was back to business!
Lunch
Lunch was very, very random today.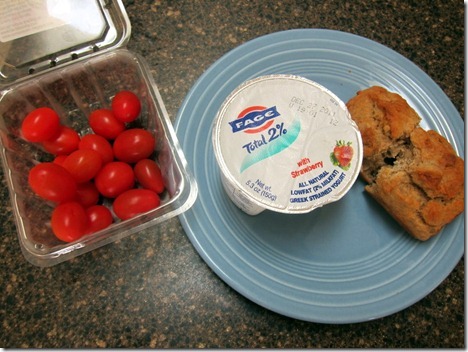 One of our neighbors dropped off three mini loaves of homemade banana walnut bread at our house and I couldn't resist eating one for lunch.
I paired it with Greek yogurt for some protein and half of a pint of cherry tomatoes for a pop of produce.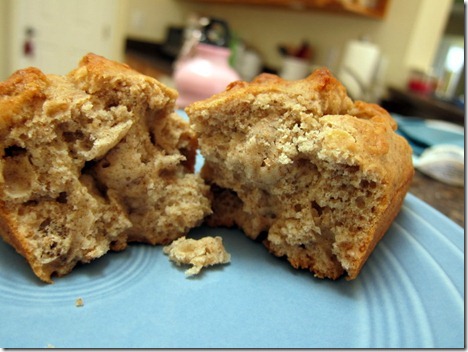 Told you it was random!
I can't resist homemade baked goods and knew there was no chance the three loaves could just sit on the counter while I made myself a different lunch.
Now I'm craving something savory and am thinking I may heat up a small bowl of soup for an afternoon snack before getting back to work.
Hope you're having a fabulous Thursday!