This morning I woke up feeling less than motivated to run the 5K that was planned as the final event of the Healthy Living Summit. (Maybe it was some of those drinks from last night and a severe lack of sleep that had something to do with that?)
I was quite happy when the 5K ended up being much more of a walk than a run!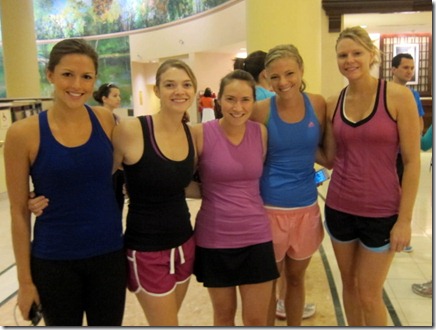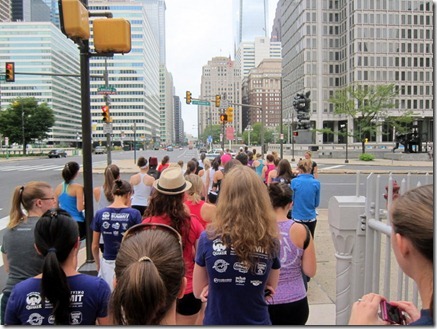 Bloggers on the loose!
The 5K was a great way to see Philadelphia. Walking around the city at 8 a.m. before the hustle and bustle of the day set in was a fantastic way to take in some of the famous sights.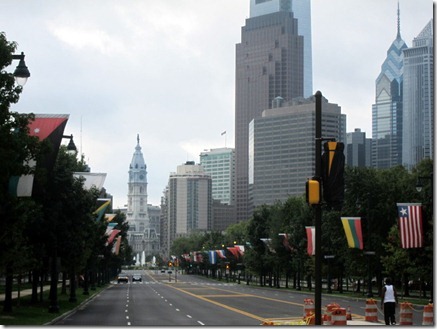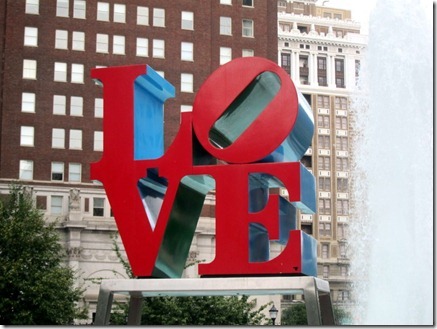 I took a picture of that for you guys because I LOVE you.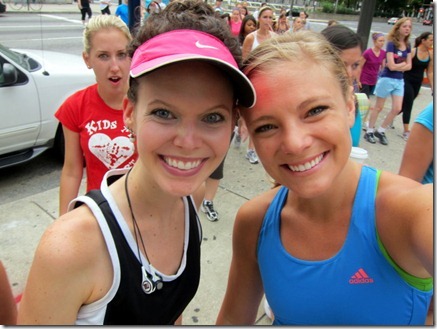 Allison was my walking buddy for the first half of the 5K. This girl's energy and positive attitude is absolutely contagious. I kind of fell in love with her in 1.5 short miles.
The halfway point of our 5K was at the famous Rocky steps!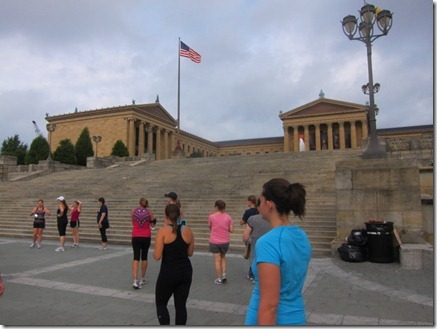 I say the "famous Rocky steps," but I've never seen the movie Rocky and didn't even know they were anything special until today. Well, now I do!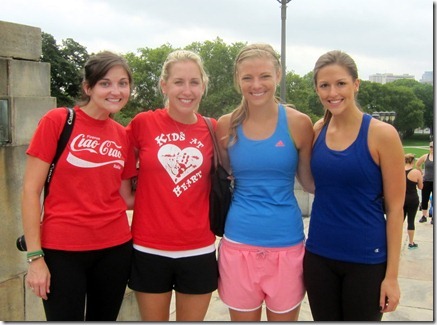 During the second half of our 5K walk, my stomach started to eat itself. I find it weird that I can go for a run in the morning on an empty stomach and not be crazy hungry for a while afterward, but if I just walk, it's like my stomach demands food.
Breakfast
Thankfully a breakfast buffet provided by Quaker greeted us upon our arrival back at the hotel and I loaded up!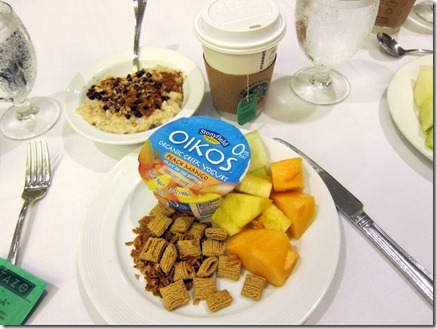 I ate everything in sight. Apparently I was packin' it in for a day of traveling.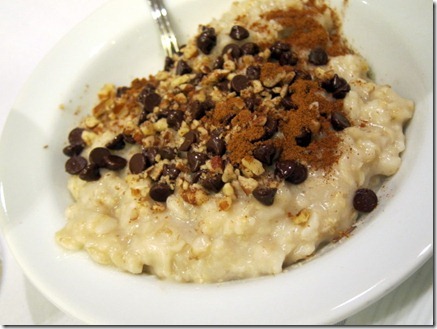 Chocolate chips and oatmeal go together like peas and carrots.

And a tired girl and a bed go together like… a tired girl and a bed. (<—See, I'm too tired to think up analogies.)
Goodnight, my friends. See ya in the morning!