Hello, hello! Happy Monday to you! How was your weekend? We spent most of our weekend at home in our pajamas tending to Ryder who seemed to catch whatever bug hit me and Chase a week and a half ago. Thankfully he seemed remarkably better by Sunday afternoon so my hopes are high that whatever bug he's fighting will be a short one. Suffice it to say I don't have much of a weekend recap for you guys today but I do have a lot of delicious dinner recipes to share with you!
In keeping with the debut of this series on my blog last month, today I'm sharing my February edition of 'A Week of Weeknight Dinners.' Now that this is the second month I'm assembling this kind of blog post, I think it's interesting to see how I get into various kicks with our meals. Last month I was clearly into warm and hearty soups and meals in bowls and this month I was all about exploring more meat-free recipes and really fell in love with lentils all over again.
Three of the five recipes below are vegetarian dishes and I'd absolutely make every single recipe we enjoyed last week again. I made sure to include any notes about my alterations to the recipes and photographed the recipes as we were about to eat them so you can see what they look like in the moment without any fancy schmancy food styling.
I'd also love to hear about any must-make recipes you guys have been loving this month. Clearly anything with lentils is right up my alley these days, so if you have a great lentil-based recipe we should try, let me know!
A Week of Weeknight Dinners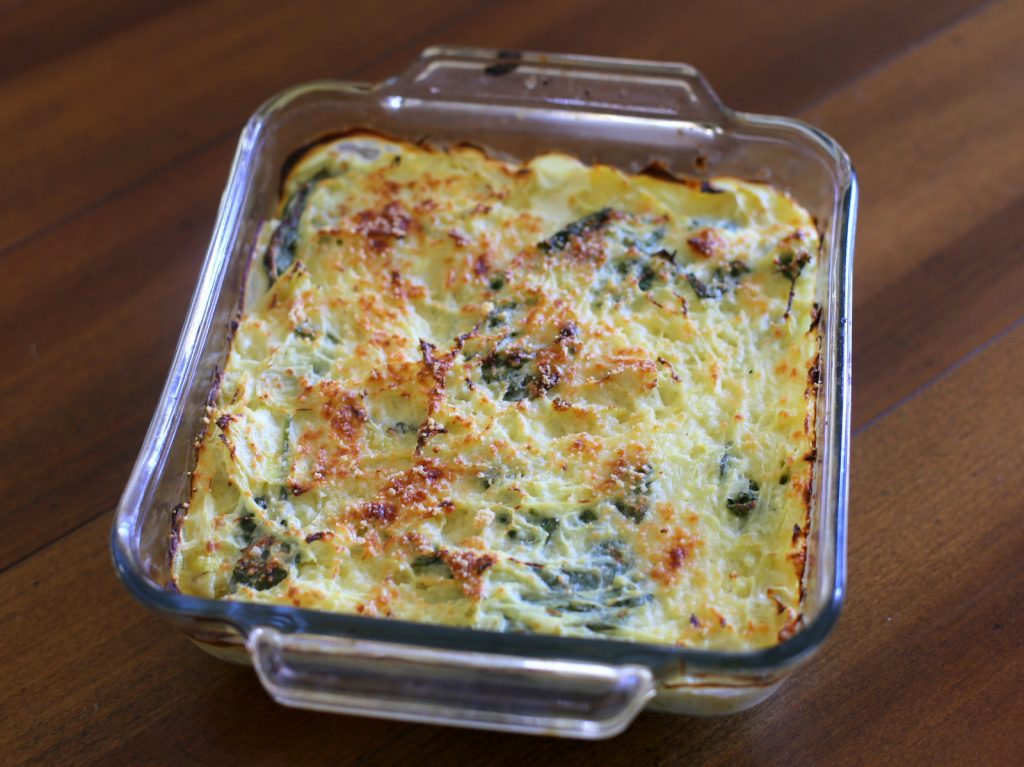 The first issue of Eating Well magazine in 2019 was a slam dunk! I've made a handful of recipes from the January/February issue and we've loved them all! The recipe for Cheesy Spinach Artichoke Spaghetti Squash was a meat-free meal that was absolutely bursting with cheesy flavor. It was rich and filling but still veggie-packed. I made a couple of changes to the recipe but nothing major. I simply used full-fat cream cheese in place of reduced fat and used an extra 1/4 cup of Parmesan cheese since we looove cheese in this house! For the sake of cutting down the time the recipe took to make, I cooked the spaghetti squash in the microwave and then put the casserole in a baking dish to broil rather than scooping everything back into the spaghetti squash shells. If you're a fan of spinach artichoke dip, give this recipe a try!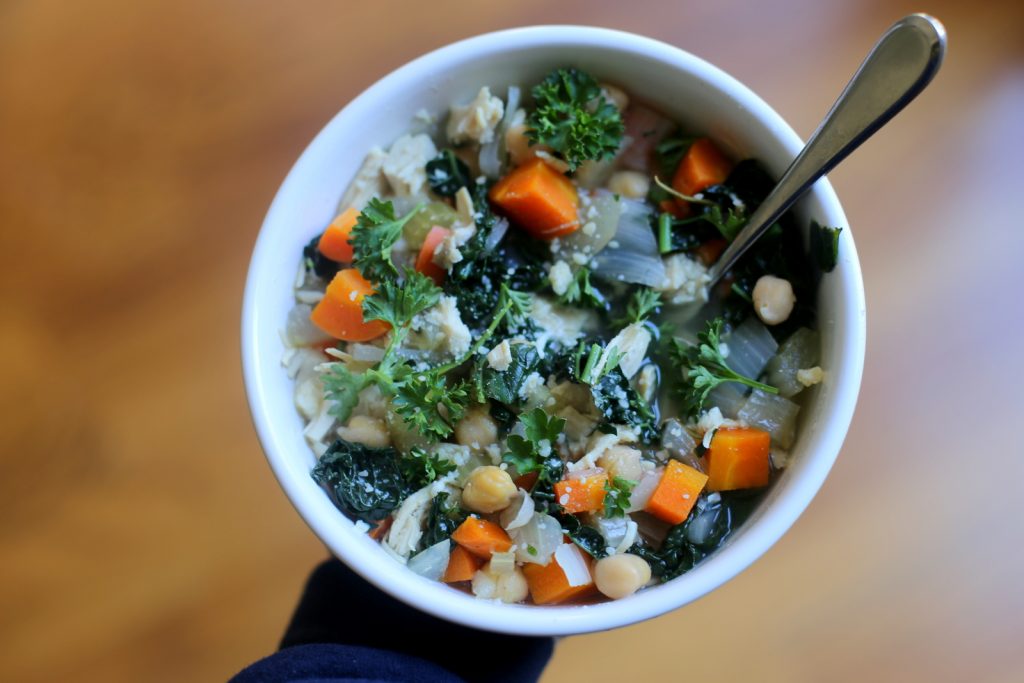 This slow cooker recipe was another Eating Well Magazine winner! It appealed to me instantly when I glanced at the ingredient list and knew our family would enjoy this Tuscan-inspired dish. We paired our stew with crusty sourdough bread and thought it was fantastic! I also loved digging into leftovers of this soup and almost felt like it was better the next day. The only change I made was to add a little poultry seasoning to the broth and I also added canned chickpeas the the soup at the end rather than white beans. I used chickpeas simply because we didn't have any white beans on hand but I do think the recipe would be better with white beans!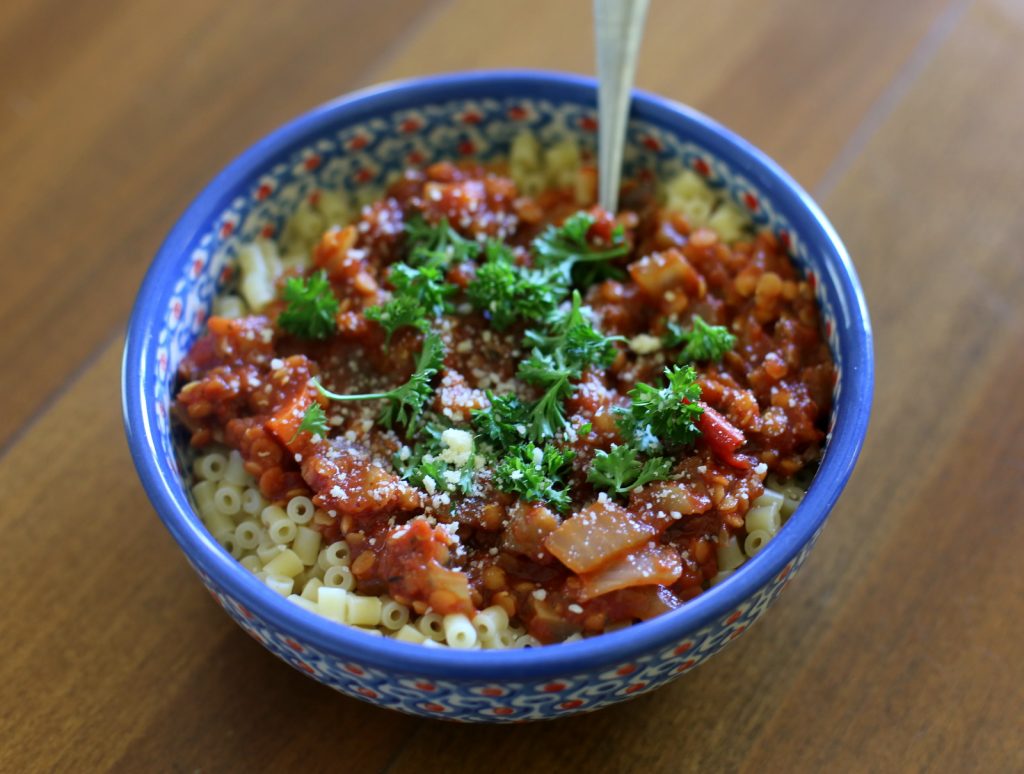 When I saw this recipe on Anne's blog, I knew I had to make it ASAP! Anne's recipe actually calls for making lentil Bolognese and spaghetti squash together in the Instant Pot but since we had spaghetti squash earlier in the week, I wasn't feeling it and opted to make the lentil Bolognese on the stove-top instead. It turned out fantastic (I followed Anne's recipe but just let the sauce simmer on the stove-top until the lentils were cooked through) and we loved it on top of ditalini pasta. Big-time bonus: Ryder even loved the lentil Bolognese!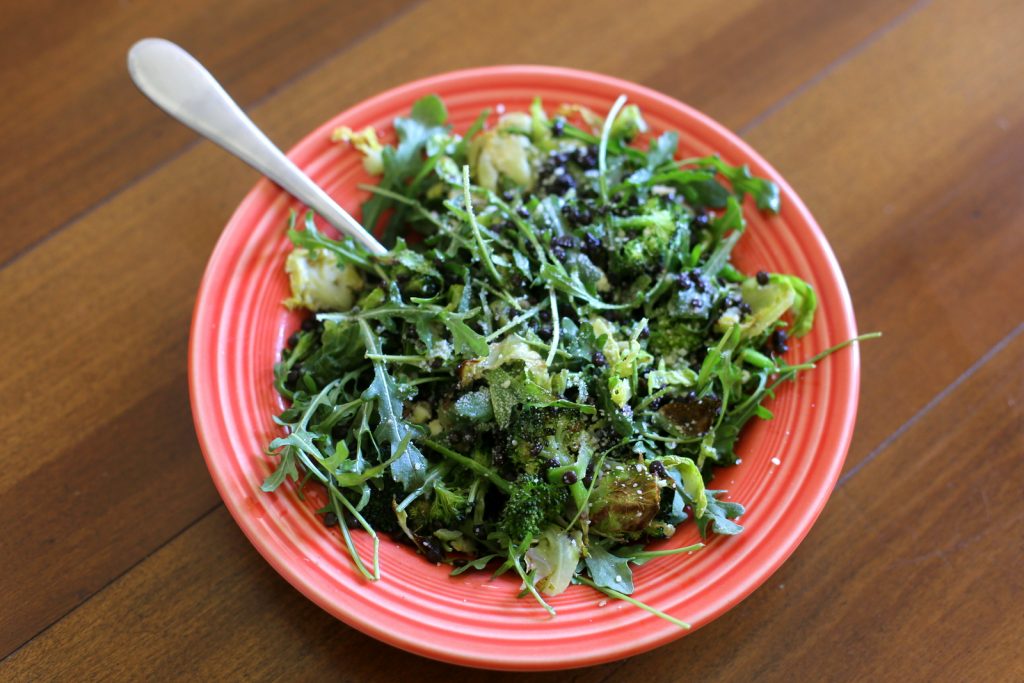 Cookie & Kate's blog is obviously incredibly popular so I'm not sure why it took me so long to stumble upon it, but now Kate's blog is one I check regularly for delicious, whole food vegetarian recipes. After several weeks of warm and hearty evening meals, I found myself craving a crispy crunchy salad for dinner and this recipe for a lemony arugula and lentil salad called to me. I loved the way it incorporated roasted vegetables in a way that made the salad still feel a little wintery but the punch of flavor from the lemon Dijon dressing gave the salad a light and bright flavor. We've also been on a huge lentil kick in our house lately, so this recipe was right up our alley! I will add that Ryan said this recipe "tasted healthy" which he didn't necessarily mean as a glowing compliment but also not as a knock on the recipe… just that it tasted very "green," so do with that what you will. Ha! We ate our salads with bowls of the leftover slow cooker chicken stew (above) and thought it was a delicious soup-and-salad combo.
One of my friends shared this recipe in a group text a couple of weeks ago and it sounded like a big-time winner to me! (It's apparently one of those recipes that gets passed around and around so if it looks familiar to you and you know the original source, let me know and I'll absolutely link to it!) Ryan really loved this dinner and I thought it was great, too! I also think it would be a good one to serve bowl-style with shredded lettuce and tomatoes.
To make the recipe, preheat oven to 400 degrees. Brown one pound of ground chicken, beef or turkey in a skillet. Add 1 cup of salsa and 2 tablespoons taco seasoning to the skillet and simmer for 10 minutes. Next comes the layering! Spread about a third of the ground meat on the bottom of a baking dish and cover it with two large flour tortillas. (I had to tear my tortillas to get them to cover the meat well.) Add an additional 1/3 of the meat on top of the tortillas and then sprinkle with 1/2 can of rinsed and drained pinto or black beans and 1/4 cup shredded cheese. Top with two tortillas followed by the remaining meat and then the remaining 1/2 can of beans and another 1/4 cup of shredded cheese. Top with 2 tortillas and sprinkle with additional cheese. Cover with foil and bake for 10 minutes until cheese melts. Allow Mexican lasagna to sit for 10 minutes before digging in!
Question of the Day
What is one meal you made this month that you absolutely loved?