Pure Barre
studio to take the 6 a.m. class. Another early start to the day!
Today's class was tough. The instructor incorporated some new-to-me exercises that had the class pulling off the barre in a lunge position. And then we held the lunges and pulsed for what felt like an eternity. It was awesome in that "oh my gosh my legs are shaking and I may fall over" kind of way.
Breakfast
Following Pure Barre, I drove home to make myself a smoothie for breakfast.
We were all out of frozen bananas and I think bananas are imperative for creamy smoothies. I did my best to substitute the missing banana by adding half of an avocado to the mix.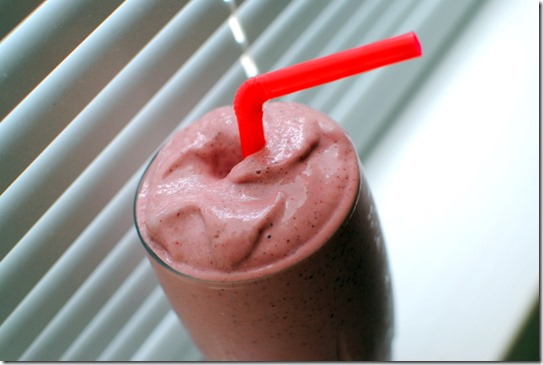 In my smoothie:
Frozen strawberries
1/2 avocado
1 spoonful almond butter
Unsweetened almond milk
Plain Greek yogurt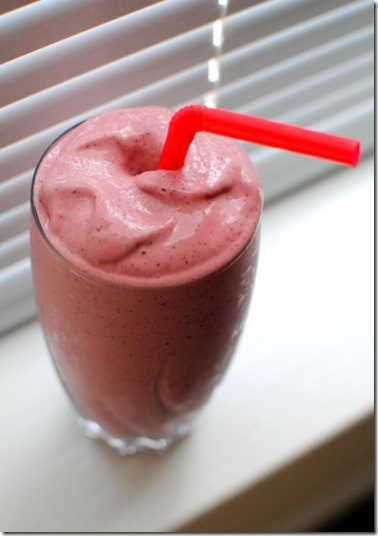 I couldn't taste the avocado at all, but it definitely made the smoothie taste quite creamy. I'm a fan!
After breakfast, since my blender was already out, I decided to make some homemade blueberry grape popsicles.
Can't wait to dig into them soon! It has been a little toasty over here lately and I think these popsicles will be a perfect afternoon treat.

Perhaps the thing I am most looking forward today (yes, even more than those popsicles) is the meeting we have with a contractor early this evening. I'm crossing my fingers that he'll say everything we want to do to our favorite house is possible within our budget. I'm not sure how feasible everything will be, but I am hopeful! If it all looks good, things may move rather quickly! If not, we're back to square one. 

Have a great Tuesday!

This morning I woke up at 5:35 a.m., quickly changed and brushed my teeth, and drove to my local