Hey party people!
My day began at 4:20 a.m. Yep, it was another early shift day at the gym! I arrived before the gym opened at 5 a.m. and worked through the morning.
At 8:30 a.m. I took a group through a basic functional training workout. It was easily the highlight of my day! The workout was another informal group workout (like Friday's workout), but since this was a basic level workout, it was less intense. I made sure to modify some of the more difficult exercises to make them more appropriate for those who are just beginning to incorporate functional training into their exercise regimen.
I also changed up the whiteboard workout located on the gym floor and created this challenging workout for people to try if they're looking for something new: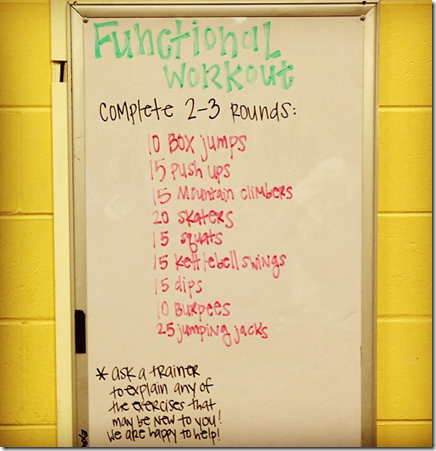 I based the workout off of my Weekend Circuit Workout and had a good time walking a few people through the workout throughout the day. It seems like functional and circuit-style workouts are becoming more and more popular at our gym which is great! You know they're my favorite!
Workout + Lunch
Working at 5 a.m. has its perks when it means you're done for the day around lunchtime. Before heading home, I hit the weight room for my own workout and finished a strength training tabata workout from Tina's Best Body Boot Camp plan. It was outside of the box compared to my usual strength workouts which I liked a lot!
Once I made it home, I quickly assembled lunch before hopping in the shower.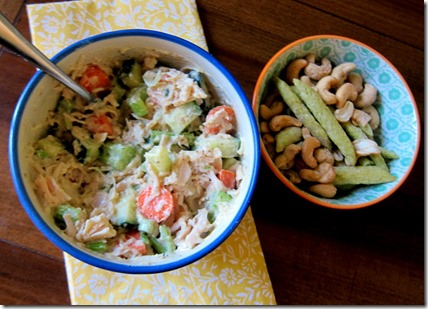 I made myself three-mustard chicken salad (dijon, spicy and honey mustard) with Snapea Crisps and salted cashews.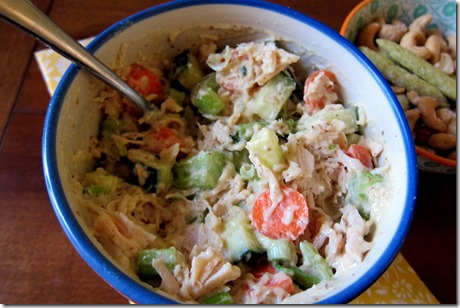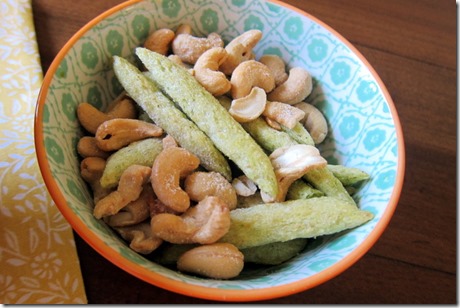 As for the rest of the day, I'm planning to spend several hours curled up with this bad boy.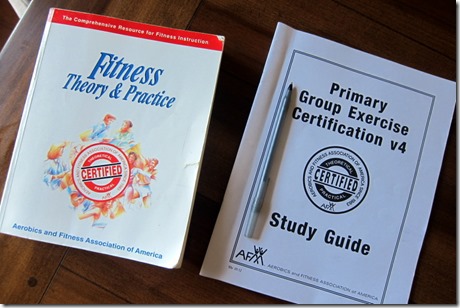 I will be attending a workshop to get my group exercise certification this weekend and I really need to study. Though I feel pretty comfortable with a lot of the information thanks to studying for my NASM personal training certification a few months ago, I didn't give myself a lot of time to prepare for the AFAA exam, so I need to get to work!
Question of the Afternoon
What is the most difficult test you've ever taken?