Judging by what Ryan and I wore on our afternoon walk with Sadie, you'd think we lived on opposite ends of the country.
Him: T-shirt + Shorts
Me: T-shirt + Hoodie + Velour pants (Yes, they're still cool)
Truth be told, the weather was actually beautiful this afternoon and both of our ensembles were somehow weather-appropriate.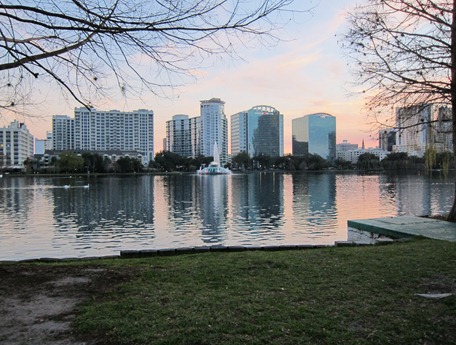 We walked around Lake Eola and got a kick out of two swans who seemed to be very in love.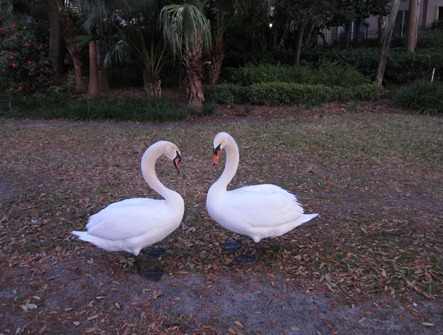 Apparently they thought today was Valentine's Day. The swans kept doing this weird thing with their necks and I'm pretty sure we would've seen some baby-making if we would've stuck around for another minute or two.
We didn't wait around to see the swan lovin' because we still had dinner to make.
On the menu for this evening: Asian burgers with roasted green bean fries!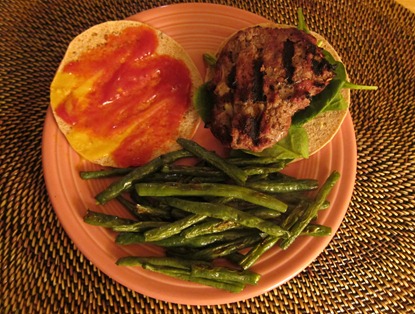 To make the burgers, I combined the following:
1 lb. lean ground beef
1/2 onion, chopped
1 tbsp. light soy sauce
1/2 tbsp. sugar
6 shakes of ginger (I'm so technical, I know)
Ryan then formed the meat into patties and grilled 'em up while the beans roasted in the oven.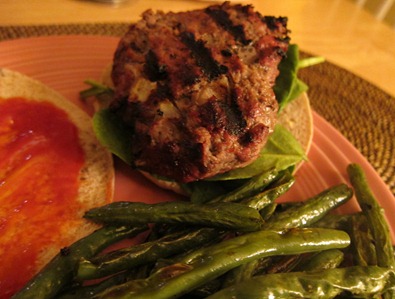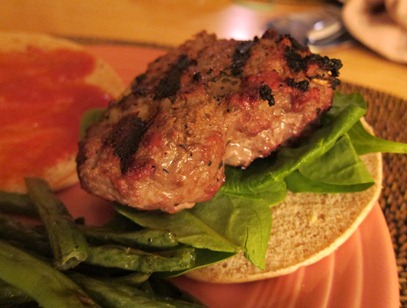 Ryan cooked the burgers perfectly and we both agreed that the combination of flavors in the burgers tasted delicious! Our burgers and green bean fries were a nice little alternative to greasy fast food.
Time to start reading Water for Elephants! See ya in the morning bright 'n' early!