Ryan had to work late today, giving me the perfect chance to make an elaborate dinner watch The Bachelorette.
I DVRed the show last night since I didn't want to be up until 11 p.m. and knew I'd want to fast forward through a lot of the recaps from last season. I had a great time settling down on the couch for an hour or so after work with my girly t.v. show.
I hope this season is a good one! (For those of you who watched: I totally agree with Ashley's choice for her first impression rose. Cutie pie!)
Walk + Dinner
Ryan arrived home right as the bachelorette was giving out her final two roses and we wasted no time changing into our walkin' clothes to head out on an evening walk with Sadie.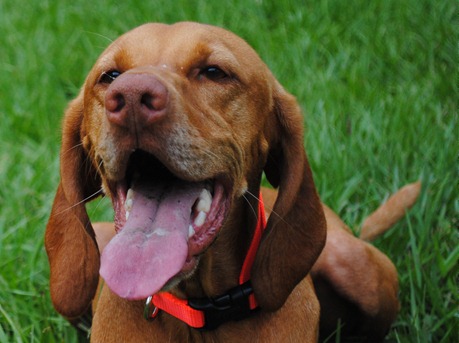 After trekking around our neighborhood, we headed home for dinner!
Since it was after our usual dinner time, we were both hungry and didn't want to wait too long for dinner, so we opted for freezer food!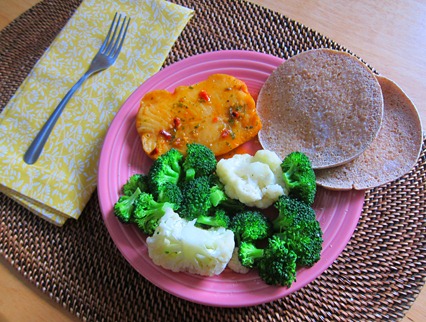 I pulled out two Starkist Seasations frozen fish filets and heated them up. While steaming some broccoli and cauliflower, I toasted whole wheat sandwich thins that I then topped with butter and garlic salt for super-easy garlic toast.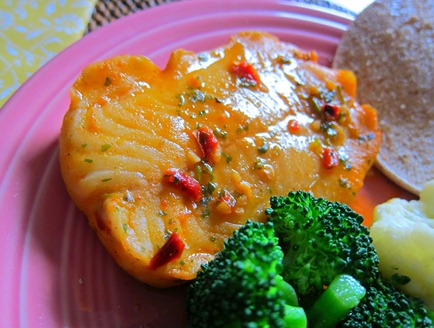 For dinner in less than 10 minutes, I'd say this was pretty well rounded and tasty! Freezer food to the rescue!
After dinner I headed upstairs to snap some photos for my upcoming post about what I packed for our trip to Europe.
Let's just say someone didn't make this little activity go very smoothly.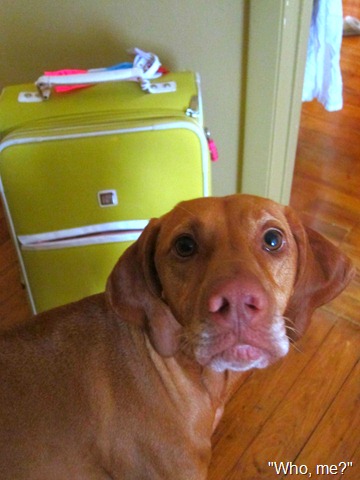 Off to give that little menace the attention she so obviously desires.