Ever since the alarm went off this morning, I feel like I haven't stopped moving. I think that will be a trend today because my day is packed with personal training, teaching group exercise and personal training. I hope to be able to blog during a brief break after lunch.
Workout
Ryan and I drove to the gym together a little after 5 a.m. for an early morning workout. I kicked things off with 25 minutes of cardio split between the treadmill and the elliptical. Then it was time to complete Day Three of Jess' Summer Shape Up Program. The workout included four rounds of an arm circuit and three rounds of a core circuit.
I am loving Jess' workouts! If you work out at home and have access to dumbbells, her workouts can easily be done in your living room. If they call for a cardio component, you can run or walk outside (if the heat doesn't make you want to pass out, that is).
And speaking of Jess…
Remember a few months ago when Jess shared a guest post about exercising while pregnant on the blog? Well she is pregnant no longer! Jess gave birth to a beautiful baby girl on Tuesday! Yay!
Breakfast
Breakfast this morning came together fast.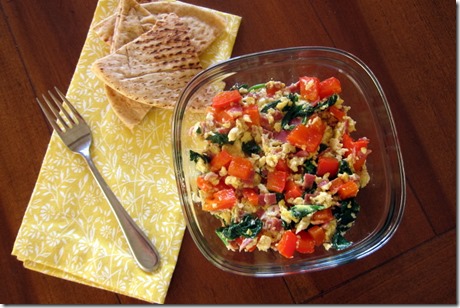 I made a big batch of scrambled eggs with red pepper, spinach, turkey bacon and mozzarella cheese and served it with warm slices of pita bread.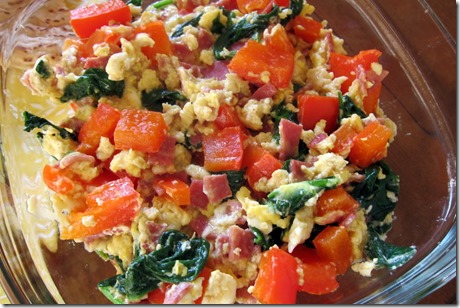 After breakfast, Ryan and I took Sadie on a 20-minute walk around our neighborhood. She had a blast!
Once we were done walking, it was coffee time.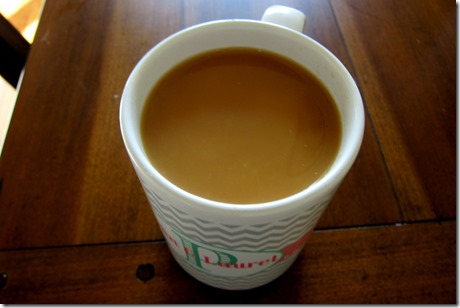 Lately I've been adding So Delicious unsweetened vanilla coconut milk to my coffee and it is absolutely fabulous!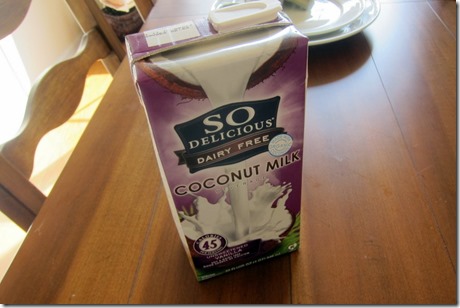 I've always loved almond milk in my coffee (and still do), but this is a nice change. It's a little creamier than almond milk and tastes fantastic.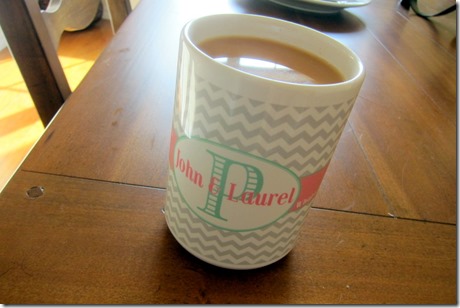 Oh and my mug was a party favor from Laurel's bachelorette party. Isn't it fun? My friend Allison made them for everyone and we all thought they were too cute!
Time to head out! See you after lunch!