With our bellies full of oatmeal protein pancakes, Ryan and I headed out to the 9 a.m. service at our church this morning.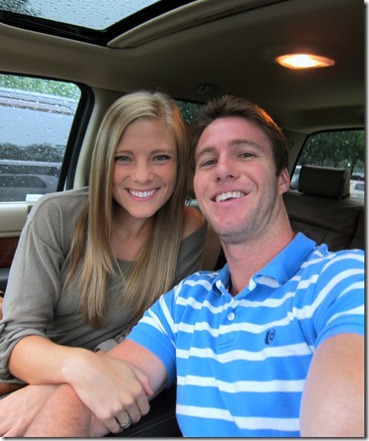 Please note all the rain on the windows. The sun hasn't peeked out even once today! Gray day.
Baking Sunday
After church, we went grocery shopping. (Update: Our new grocery shopping strategy is working wonders for both of our sanity.) Yesterday I took some time to find a few recipes online for healthy muffins and declared today "Baking Sunday."
Last week I felt like I snacked on a lot of less-than-healthy foods solely because they were convenient and easy to grab.
I figured, what's easier to grab than a muffin and set out to make myself a couple of batches of healthier muffins to snack on through the week.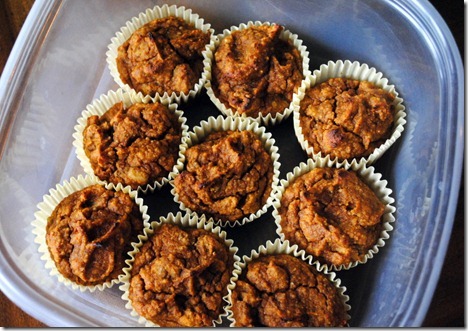 I wanted to try my hand at baking with almond flour and followed Tina's recipe for Paleo Pumpkin-Walnut muffins for my first batch. They came out very dense and very moist. Big fan! 
For batch number two, I thought about making my oatmeal banana flax muffins, but felt like experimenting a bit when I saw a couple of zucchinis in the fridge. I made zucchini pumpkin muffins with almond flour, applesauce, almond butter (which I could not stop "sampling") and some spices.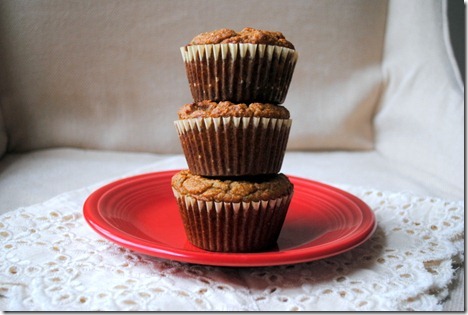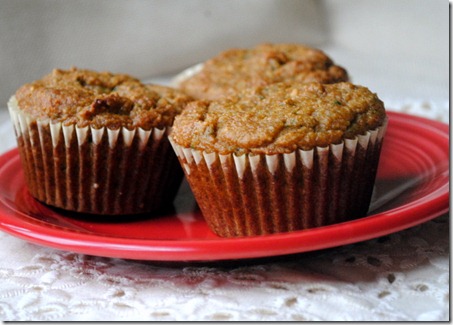 The muffins came out pretty well, but the texture was a little too eggy. I'll still eat them, don't you worry.
I have a feeling that after a few tweaks, these muffins could be ridiculously tasty, so I hope to play around in the kitchen a bit and get you guys a recipe for them sometime in the future… especially those of you who have requested some gluten-free recipes! For the lovely bakers out there well-versed in baking with almond flour, any tips or tricks I should consider?
While I was baking, I had some pretty stellar entertainment…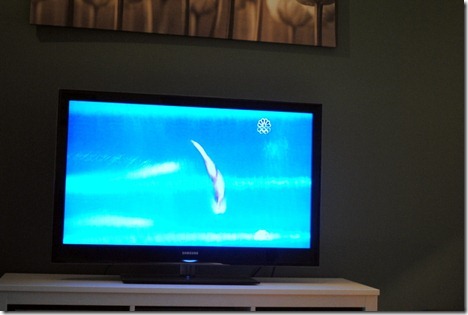 Diving! The former high school diver in me always gets excited when diving is on TV. Gotta love the Olympic Trials! Ryan and I have enjoyed tuning into little bits and pieces of the trials all weekend.
I can't wait for the Olympics to officially begin at the end of July. Woo!
Now it's time for dinner. Ryan is in the kitchen making steak and it's smelling fantastic. I'm also hoping the rain lets up eventually because Sadie is going bananas without any exercise so far today. There are only so many round of indoor fetch we can play!