Wanna know what I've had for lunch today?
Batter. Dough. Bread.
My sister took off work and came into town last night for the Friendsgiving party we're having at our house tomorrow. Our Friendsgiving party is basically a pre-Thanksgiving party with all the traditional Thanksgiving food!
Leslie and I have spent the day meal planning, grocery shopping, baking, cooking, chopping and peeling. 
Tearing bread for tomorrow's stuffing…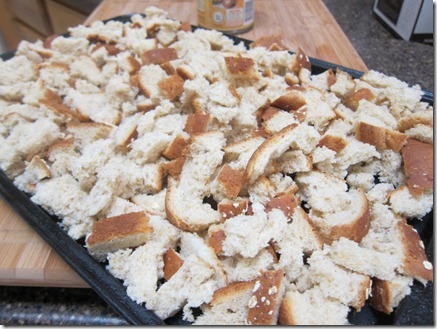 (I swear I ate four pieces of this stuff while tearing it into bits.)
Beating butter, sugar and eggs for tunnel of fudge chocolate cake…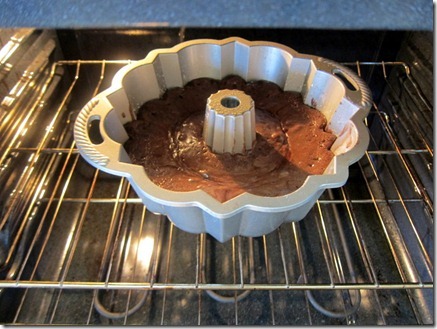 (Lots of beater and bowl licking on that one!)
We also tackled the intimidating pumpkin roll.
Apparently you're supposed to roll up the pumpkin cake in a powdered sugar-covered towel to cool before icing it and rolling it back up.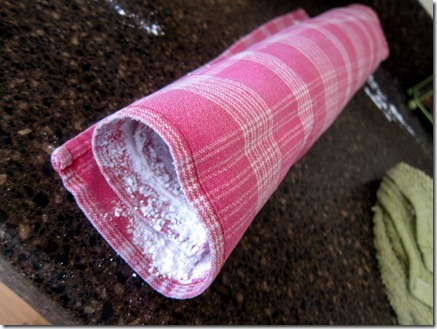 Let's hope it eventually looks like this…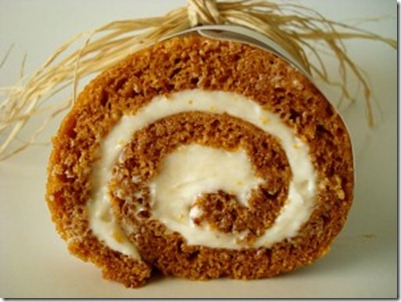 (Source)
If the cake crumbles when we try to unroll it, I have plans to turn it into pumpkin cake truffles. Plan B!
I also ate a million pecans and a cup of Greek yogurt for some protein. My attempt to be healthy amid all the sugary sampling.

Off to tackle peeling eight pounds of potatoes!