Morning
I had an early morning wake-up buddy yesterday. Oh hiii, Ryder!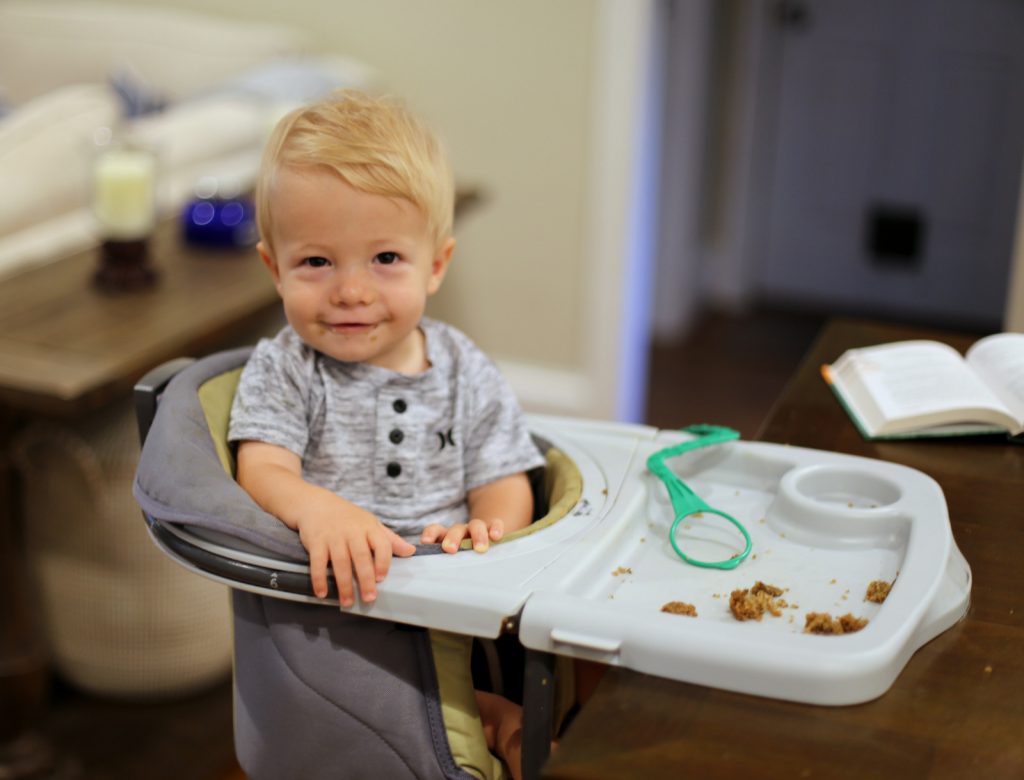 I can usually count on Ryder to sleep in until 6:30 a.m. or so but that wasn't the case yesterday so he joined me for muffins, coffee and my morning devotional. I made another batch of the zucchini muffins I mentioned in Friday's post over the weekend and we both ate one for round one of our breakfast. Round two occurred once Chase was up for the day! I got everyone dressed, fed the boys some yogurt, bananas and berries and then we all headed off to the gym.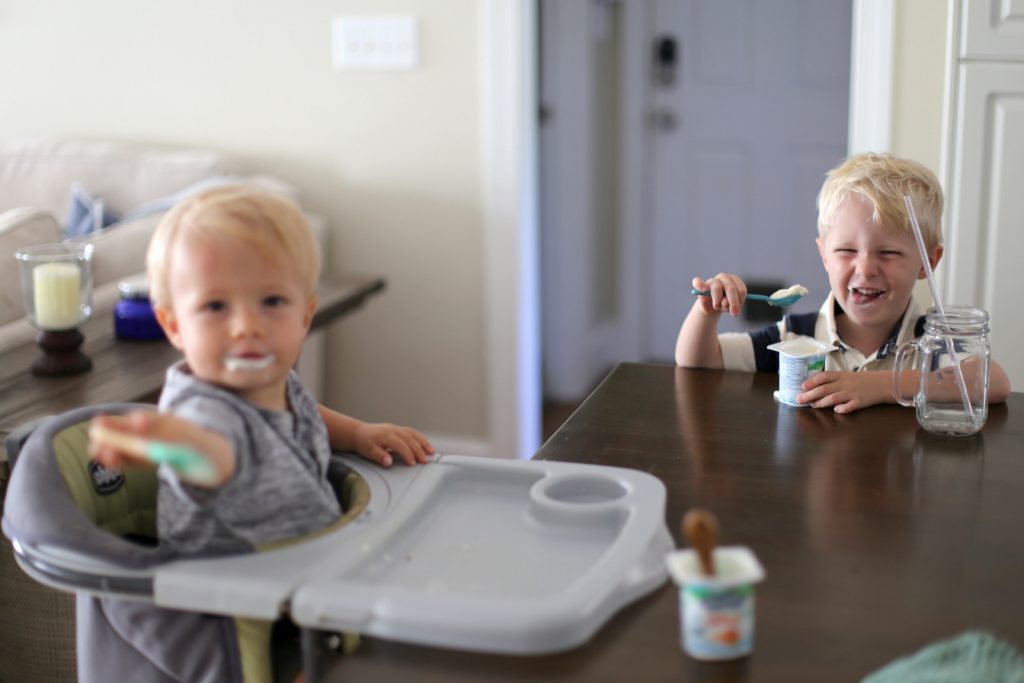 The workout of the day at Burn Boot Camp was a cardio stack workout which, if I'm being honest, is usually my least favorite day at BBC. I hate stack workouts since they can be redundant and always prefer strength to cardio but thankfully this one wasn't too bad! We went through five stations of the following exercises and completed two rounds of everything with a timer set for 75 seconds for the first round and 90 seconds for the second round:
Sprint forward 5 seconds, jog backwards to start
Bear crawls
Jump rope
Cross body punches on punching bag
4 mountain climbers + 4 medicine ball slams
In between each station, we completed 45 seconds of half-burpees (no pushup) and the whole workout was a sweat fest!
ISR
Once I was done with my workout, I picked the boys up from childcare and we headed home. I made myself a quick smoothie and then got everyone ready for day two of Infant Swimming Resource's Self-Rescue Program.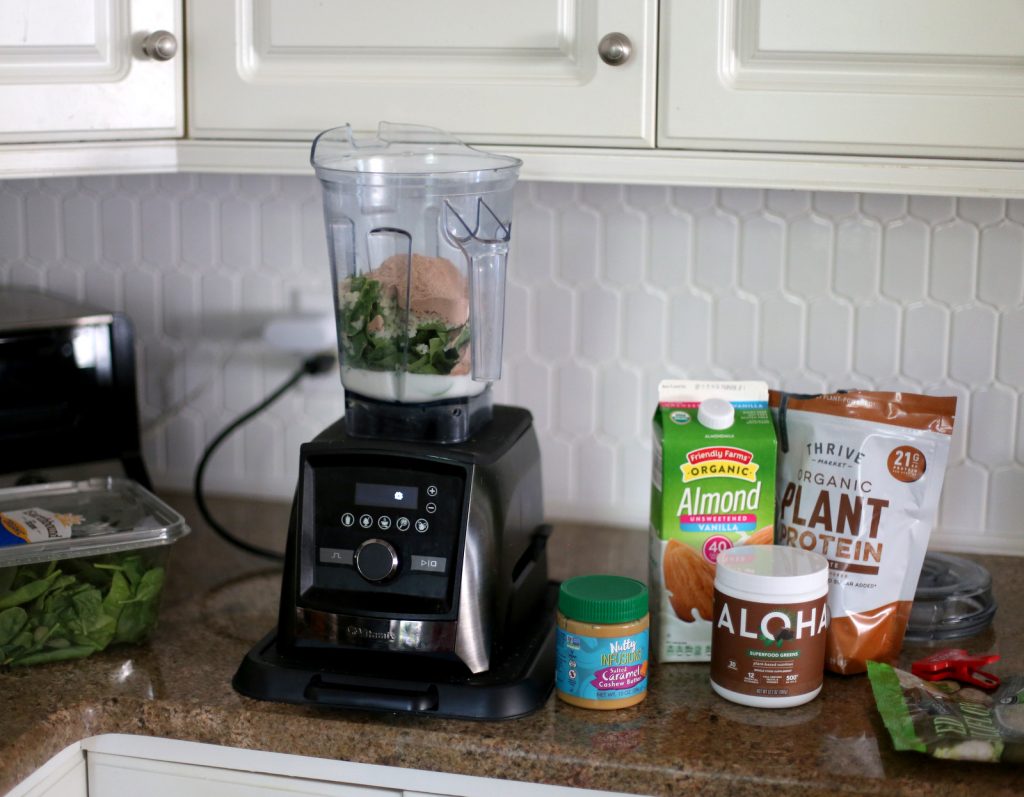 I've been dying to get the boys in ISR lessons for a long time but they're not all that popular in our area. They're ALL over the place in Florida and I actually did ISR as a baby! I have a wonderful relationship with the water (I was a lifeguard and also a diver and water polo player in high school) and I firmly believe in ISR and the important skills it teaches babies and children.
ISR is different than traditional swim lessons in that the emphasis is on survival skills. The program aims to equip children ages 6 months to 6 years old with the skills they need to float on their backs until help arrives (for the children under one) or teaches them a sequence of swimming until they need air, rotating onto their back to float and then rolling back over to continue swimming for children over the age of one. Older children are taught to repeat this swim-float-swim sequence until they reach the safety of the steps, side of the pool or shoreline.
I wasn't sure how the lessons would go but I could not have been more impressed with our instructor, Faith, and the way her calm personality meshed with both Chase and Ryder. The first two days of lessons seemed to focus more on water acclimation, building trust with Faith and building confidence and comfort in the water. Ryder is our little fish and was absolutely loving life!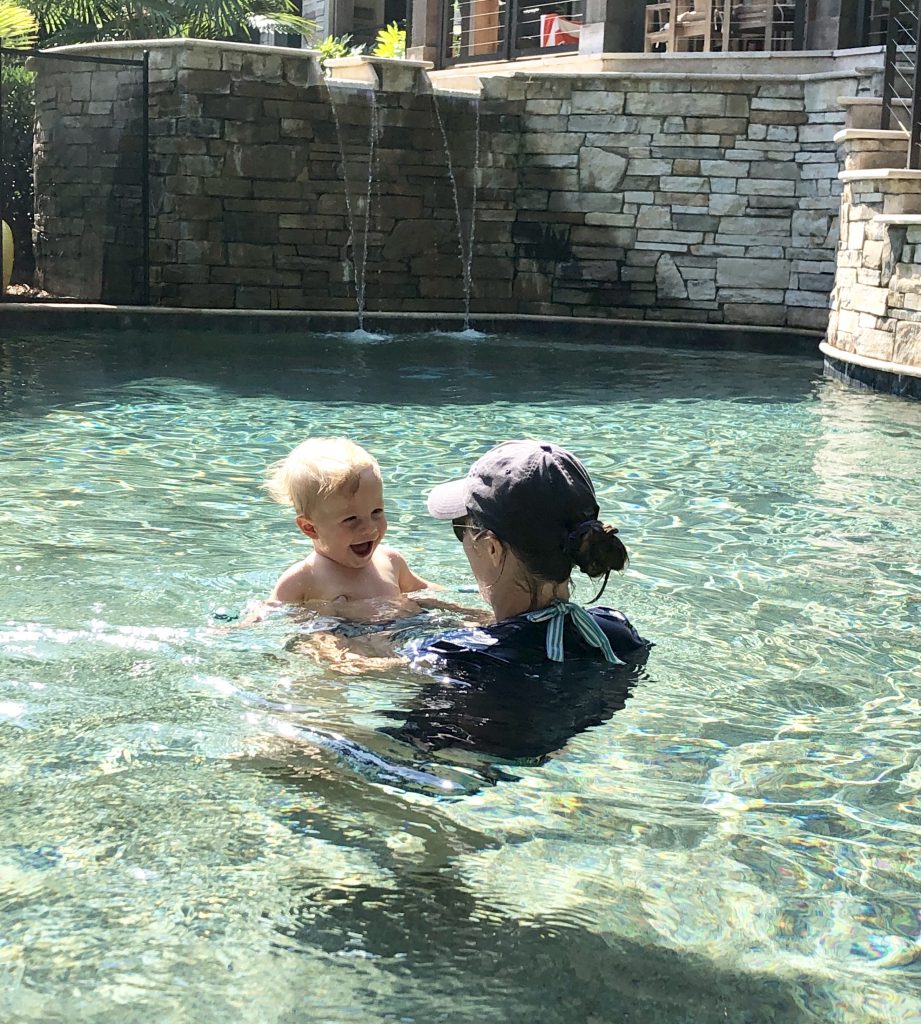 We wanted the boys in ISR lessons for two different reasons: Ryder is a little fish and does not know fear around the water. He lunges for it, cries if he hears the bath running and he's not in it and wants nothing more than to be in the pool or lake when we're on the boat. Chase, on the other hand, is much more timid around the water. (We've had Chase in traditional swim lessons off and on for a while and they seem to emphasis comfort in the water versus tangible skills and survival.) He loves swimming but is very dependent on his puddle jumper. I shudder to think about what would happen if somehow he fell into the pool without a puddle jumper on and want him to have skills he needs to get to the side of the pool or float. I'll absolutely report back as lessons progress and let you guys know how they're going since I've already received a bunch of DMs via Instagram when I shared a picture of Ryder in his ISR lesson yesterday.
Since I wasn't sure how intense ISR lessons would be, Chase and I spent some time making a special chart for him on Monday before the lessons began so he gets a sticker after every ISR lesson. Then, at the end of every week, he gets to pick out a small prize. This week he said he wants a candy cane so if you guys know where on earth I can find candy canes in August, please let me know. Ha!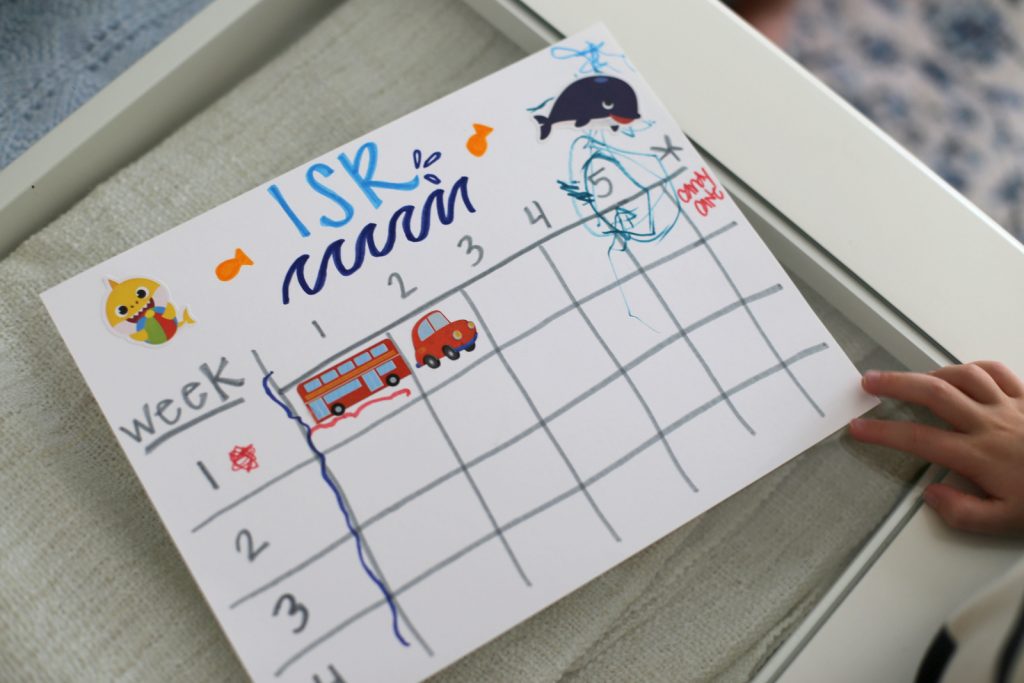 Afternoon + Evening
ISR lessons are a commitment — we go every weekday for 4-6 weeks — and since our ISR time slot is 10:30 a.m., by the time we're done, our morning is basically shot. We had just enough time to quickly pop into the grocery store to grab food for dinner before heading home for lunch and nap time for the boys.
The boys played for a bit while I assembled their lunches and marinated salmon for dinner.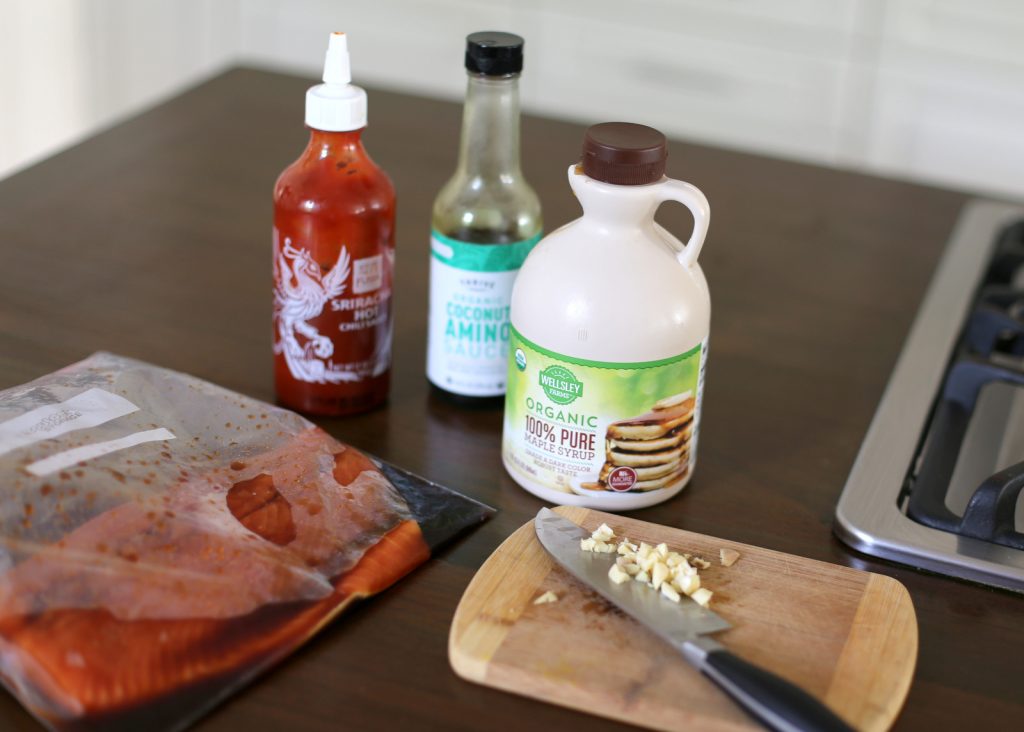 I loosely followed this recipe from Skinnytaste for the marinade and it's a go-to salmon recipe in our house lately.
While the boys took their naps (Ryder slept, Chase had "quiet time" with books and toys), I took a shower and did a quick load of laundry because of course Ryder pooped in his reusable swim diaper. I also managed to get some work done on the computer which felt great since I missed my morning work time thanks to an early-to-rise baby! I reheated some of the vegetarian chickpea curry I made for dinner for our family on Monday night, topped it with fresh cilantro and dug in as I worked away.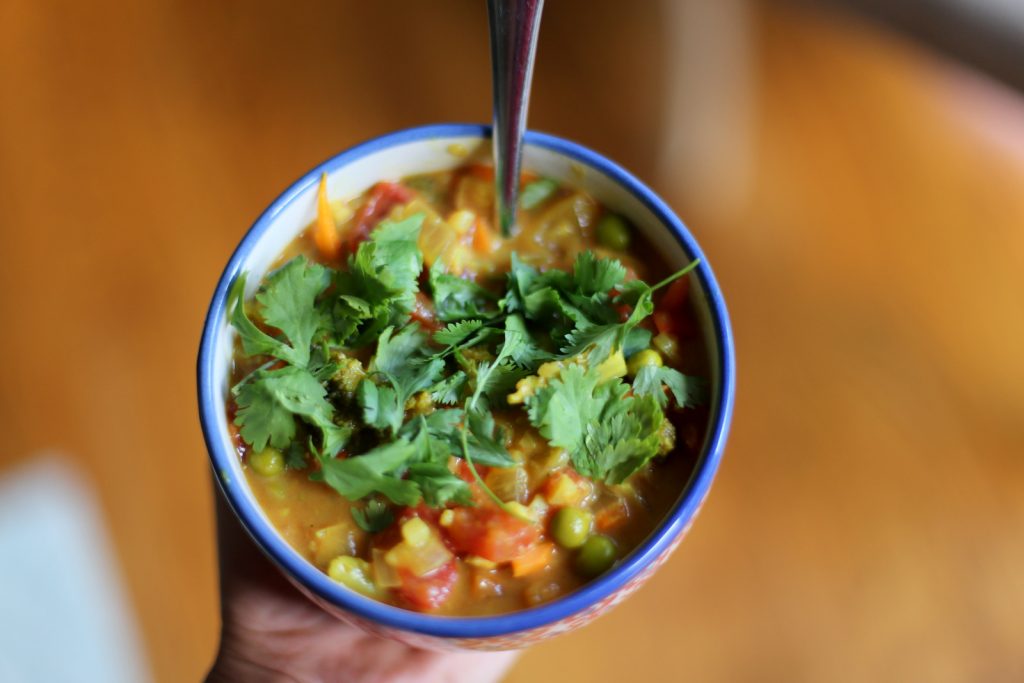 Once the boys were awake, we played at home for a bit before I remembered we had some library books that were due! We piled into my car and spent some time returning our books and selecting some new ones to bring home.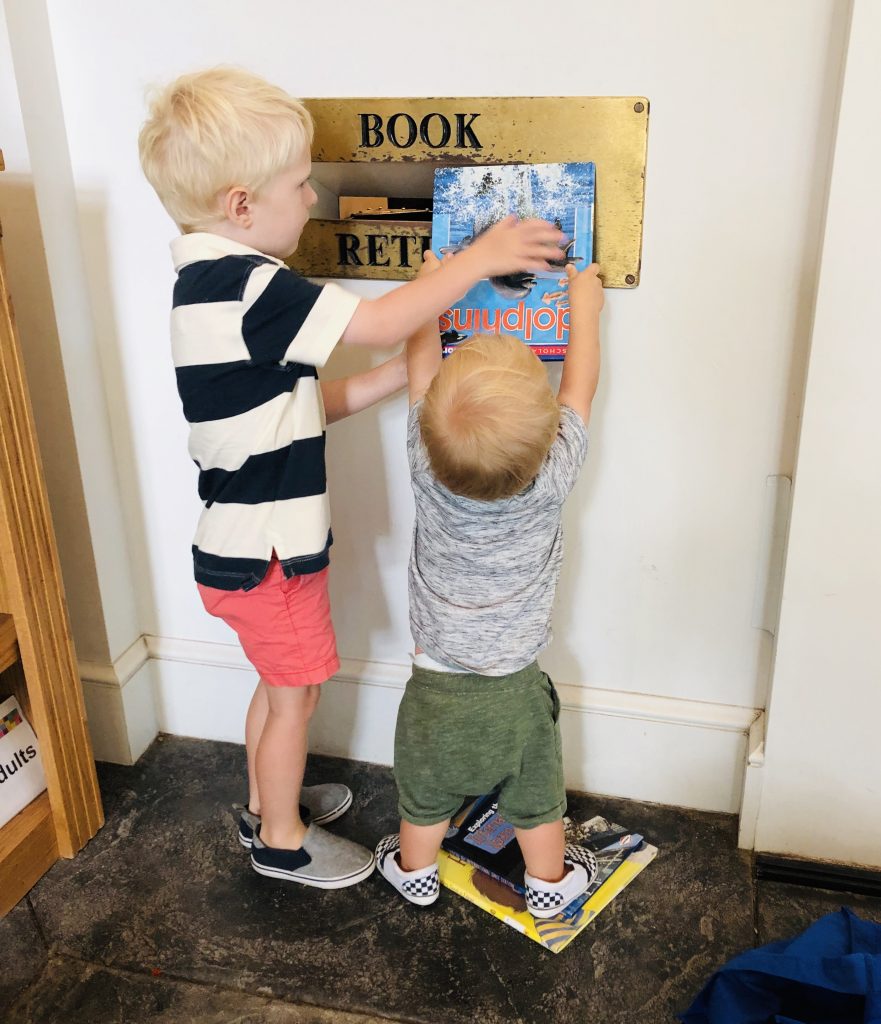 I swear the book return never gets old for these two!
Ryan arrived home just minutes before we pulled into the garage and then I threw dinner together while everyone played.
Dinner came together quickly thanks to the marinade I prepped earlier in the day and the sweet potatoes I roasted on Sunday. I just had to whip up a batch of my favorite sesame ginger broccolini to round out the meal and then we dug in.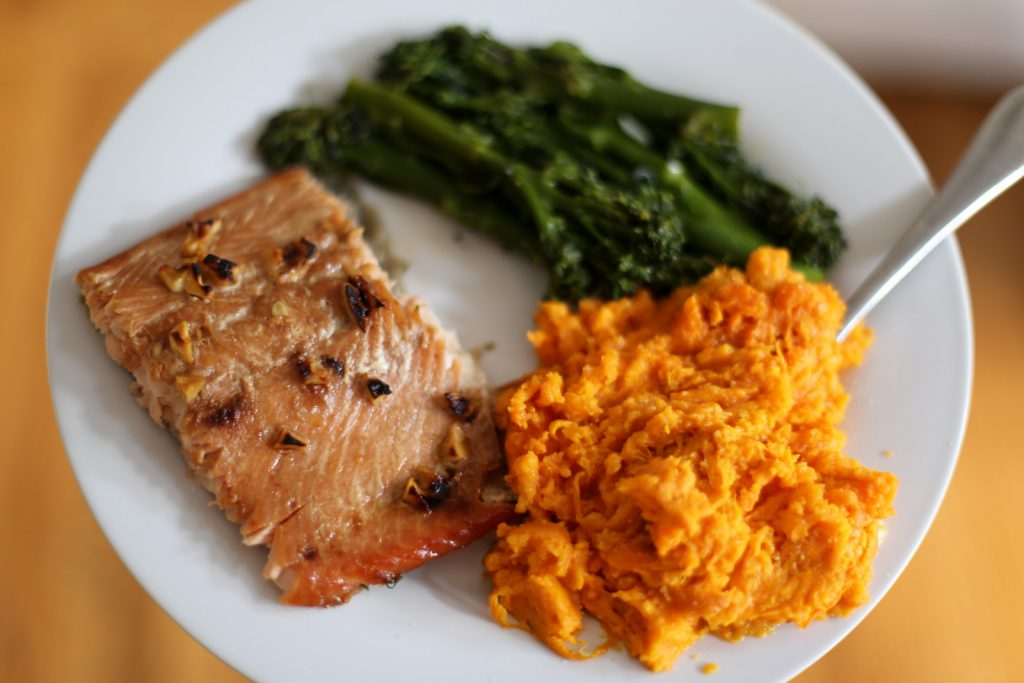 The rest of the night was filled with the usual bedtime, bathtime and story time shenanigans before we called it a night.

As for the day ahead, we have ISR again this morning and then a friend coming over for a play date later today. I hope you all have a wonderful Wednesday!

Hey, hey, hey! We're halfway through the week and this one is flying by. Here's a little peek into our day yesterday!