Friday
Friday night, our evening plans took us to Birkdale Village, a large outdoor shopping center with lots of restaurants and shops, where we planned to enjoy some live music outside, grab dinner at Cava and meet up with friends for ice cream.
We had a feeling my father-in-law, Greg, would love Cava and he was a huge fan. Do you guys have Cava near you? It's a Mediterranean-inspired fast-casual restaurant where you customize various bowls (salads, grain bowls, etc.) and even though it's relatively new to our area, it already seems incredibly popular. We love it in our house and enjoyed our meals before we joined our friends for some dancing in the drizzling rain and ice cream.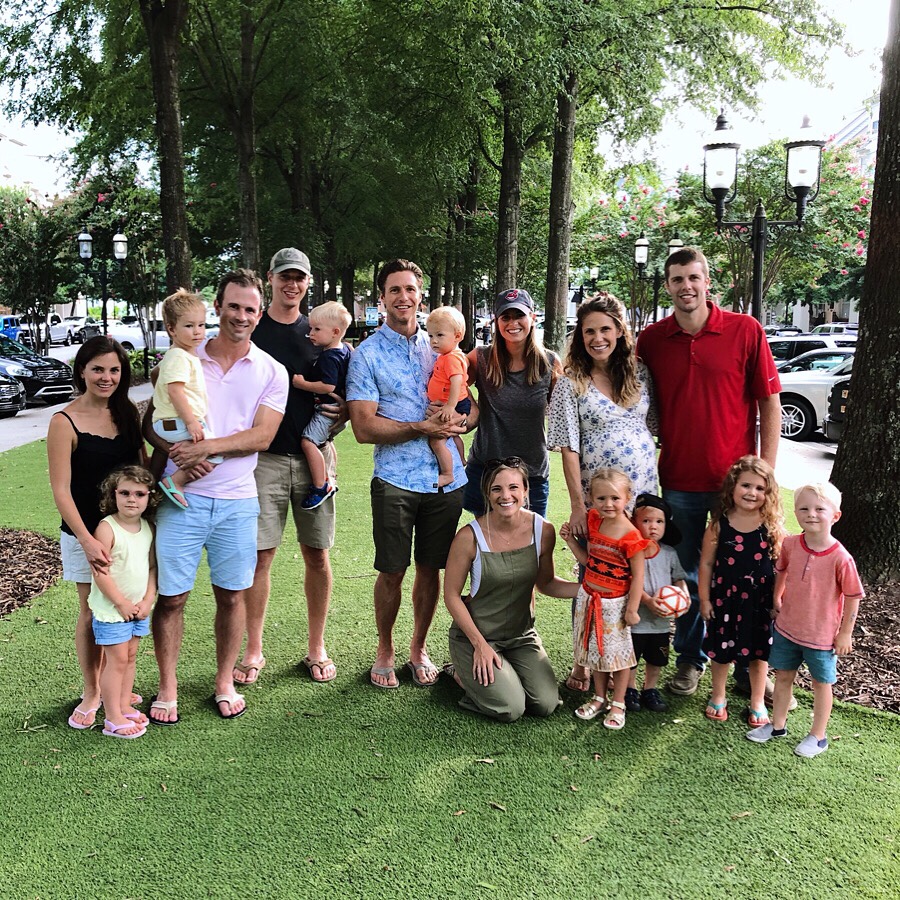 Greg offered to snap a picture of our group of friends and I think this is the first pic we have of ALL of us with our kids! If you're a regular reader, I'm sure you recognize these faces, but they're the families we met when our first kids were only a few months old and we've loved watching our children grow up together and our families expand. They're the best and watching our children play and care for each other so much warms my heart!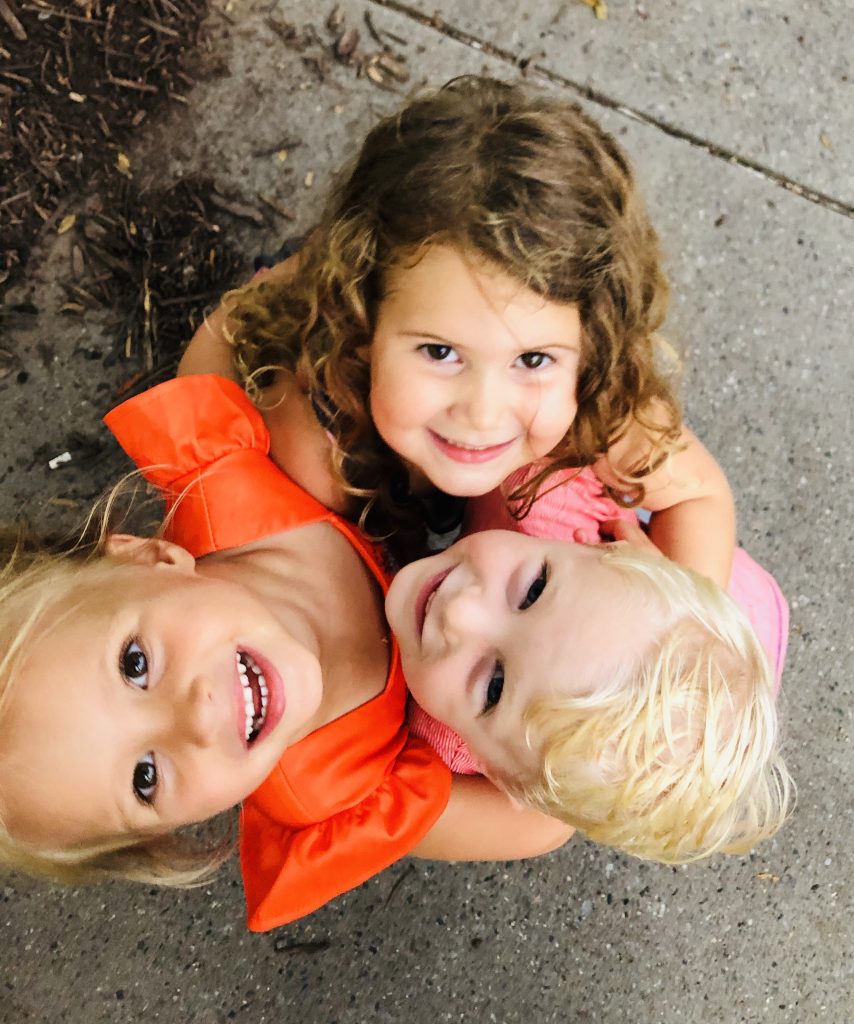 Saturday
Our Saturday began with pancakes, a walk around the neighborhood and some park playtime before Ryder needed a nap. We used his nap time to get organized for an afternoon on the boat and once he was awake, we headed out!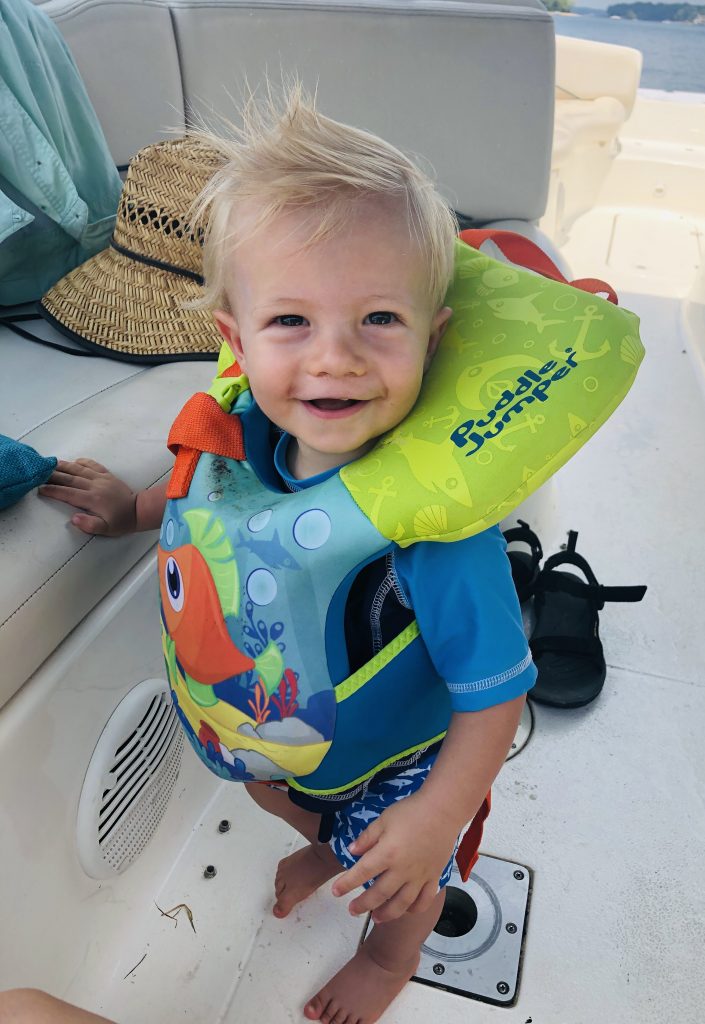 We anchored the boat near a beach where we could all swim, splash and play and it felt great to seek some relief from the summer heat in the water and watch the boys have a ball.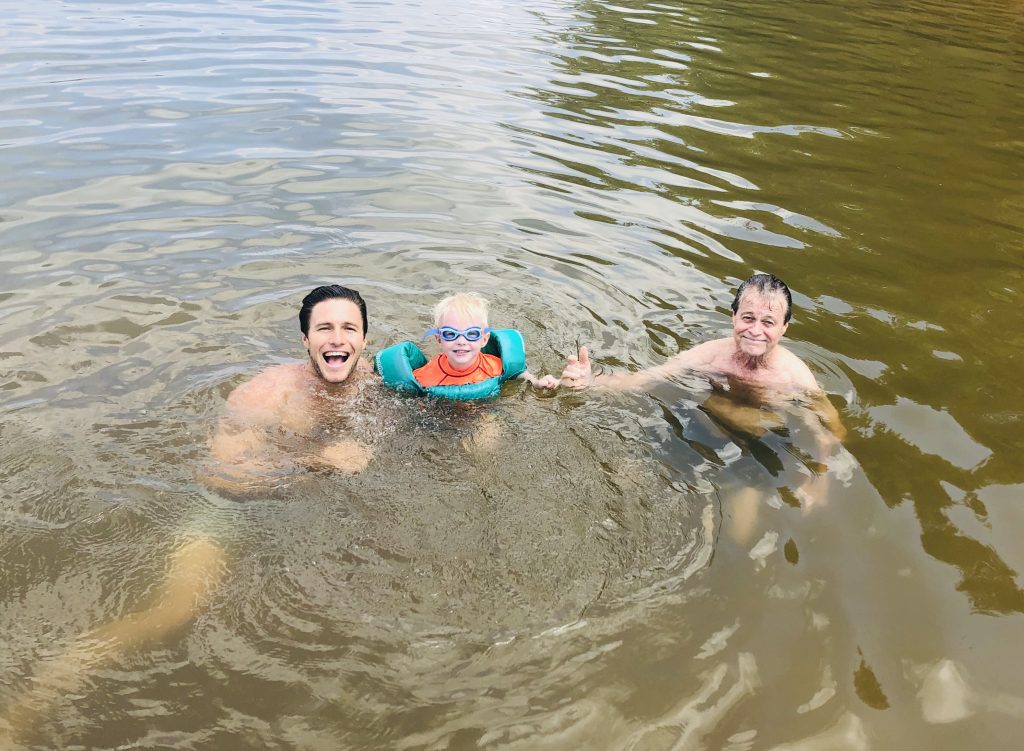 Sadie was in her element!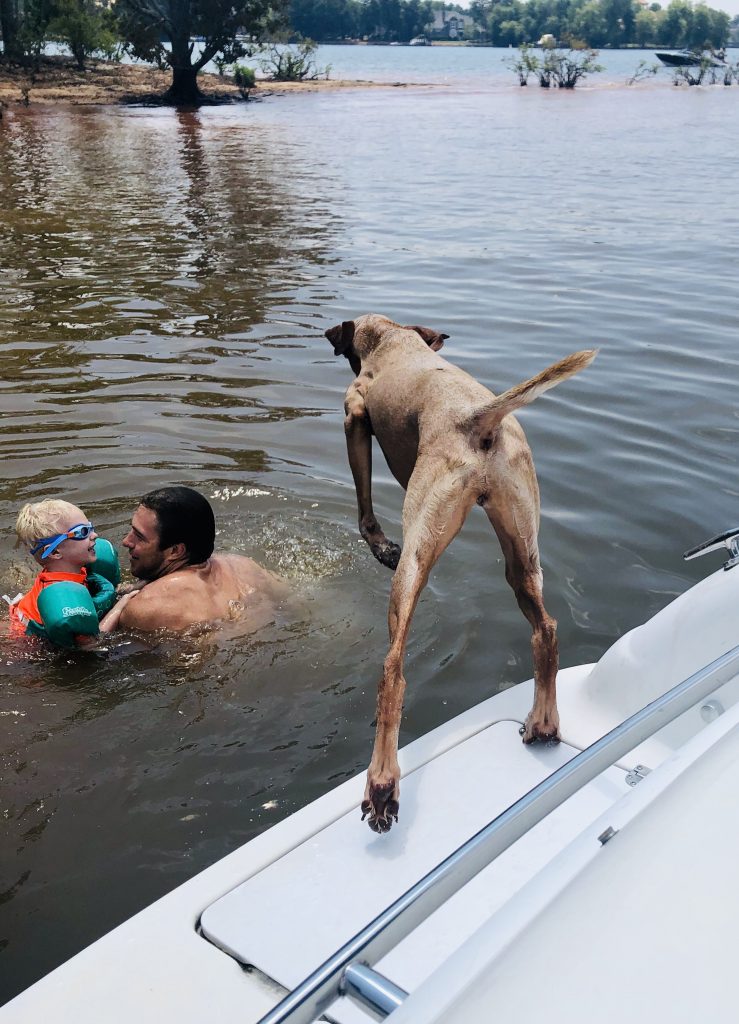 By the time we made it home, Ryder was ready for another nap and while he slept, I placed an Instacart order for food for a cookout and hung out with Ryan, Greg and Chase. Our friend Ben joined our crew around 5 p.m. and then we fired up the grill and made chicken thighs (marinated in my favorite Paleo chicken thigh marinade), Ryan's burgers, cucumber salad (I followed this recipe and it was excellent), baked beans and green beans.
Greg and Ben share our intense love for ice cream so we had to wrap up our cookout with a little ice cream buffet! Between the four of us and Chase, we demolished all three containers in one sitting and I wish I could say that was a challenge. Ha!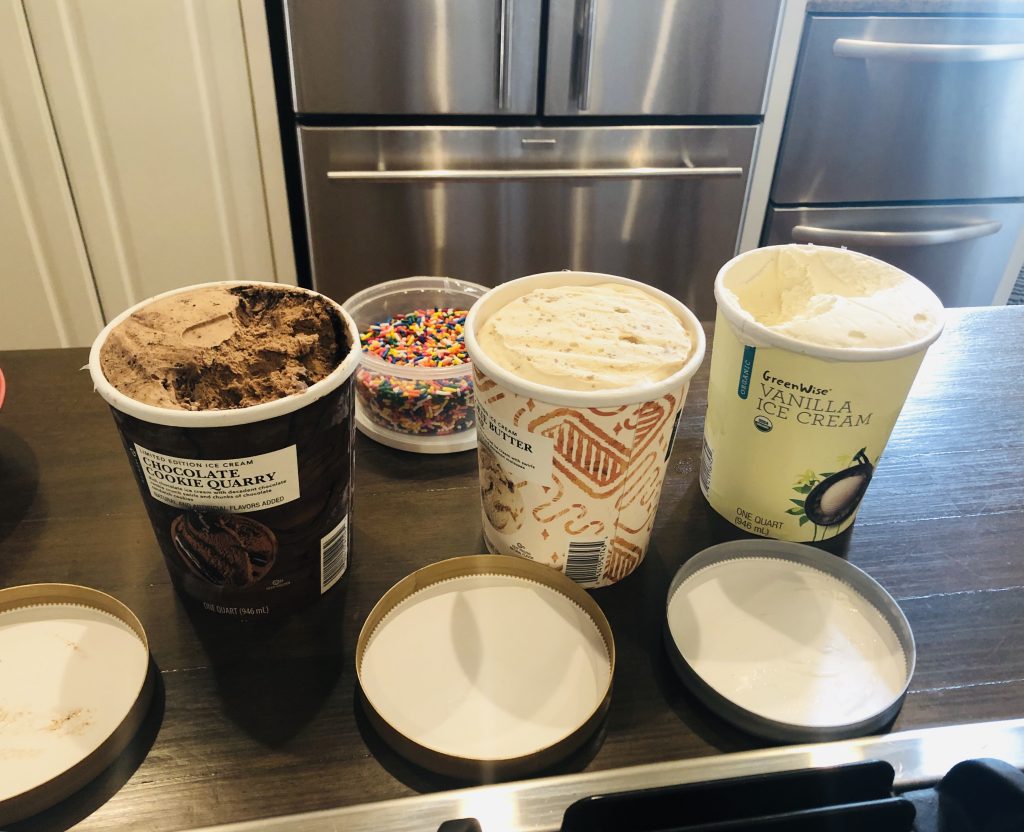 The boys both went to bed on the early side which gave me and Ryan some adults-only time with Greg and Ben and we hung out and chatted until we were all ready to call it a night.
Sunday
Ryan and his dad took Sadie on a long walk in the morning on Sunday and by the time they made it home, the boys were up and we were all ready for breakfast. We ate oatmeal and made the most of the last of our time with Granddad before Greg had to hit the road for Florida.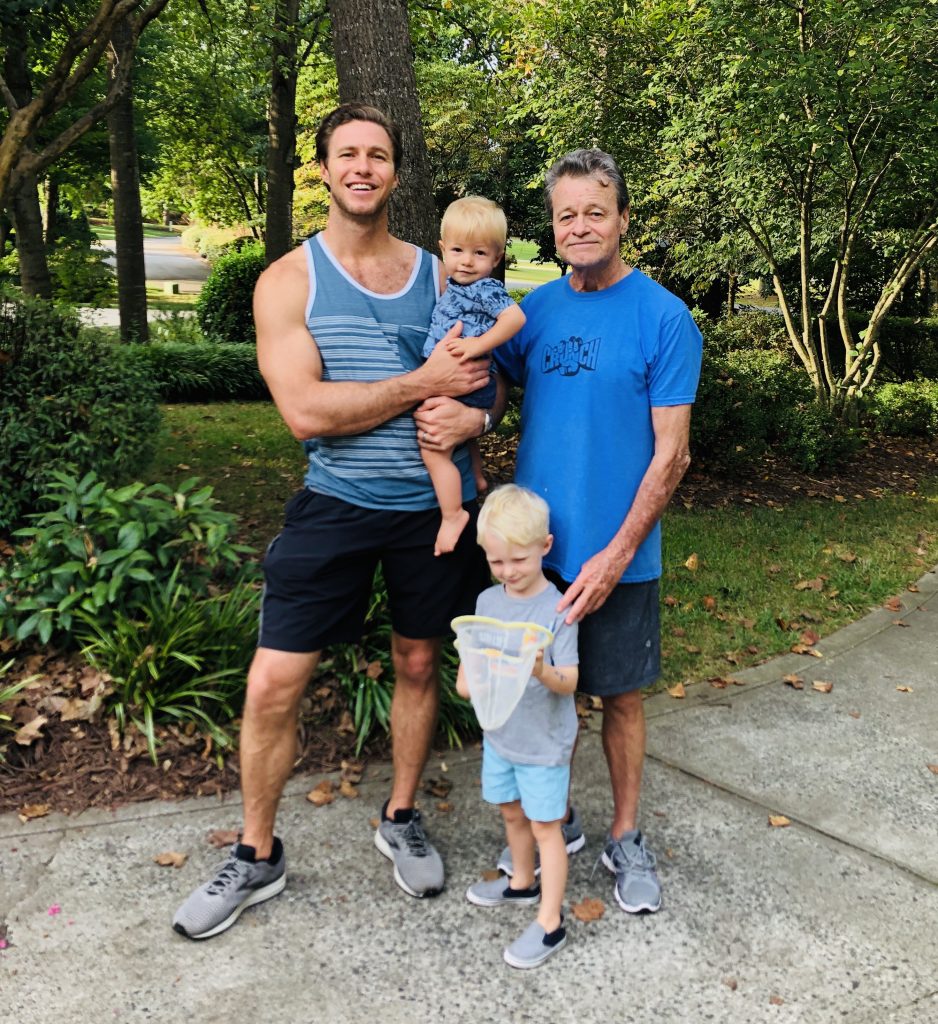 I know the boys really loved having an extra playmate all week and we are so grateful Greg took the time to drive all the way up Charlotte to visit us.
Once we said goodbye to Greg, we piled into Ryan's car and made our way to My Gym for the siblings class. We planned to meet up with our friends Laura and Steve and their little ones at the class and the kids all clearly had a blast.
The rest of our Sunday included a long walk around the neighborhood with a break at the lake to feed the fish and a stop at the park for playtime.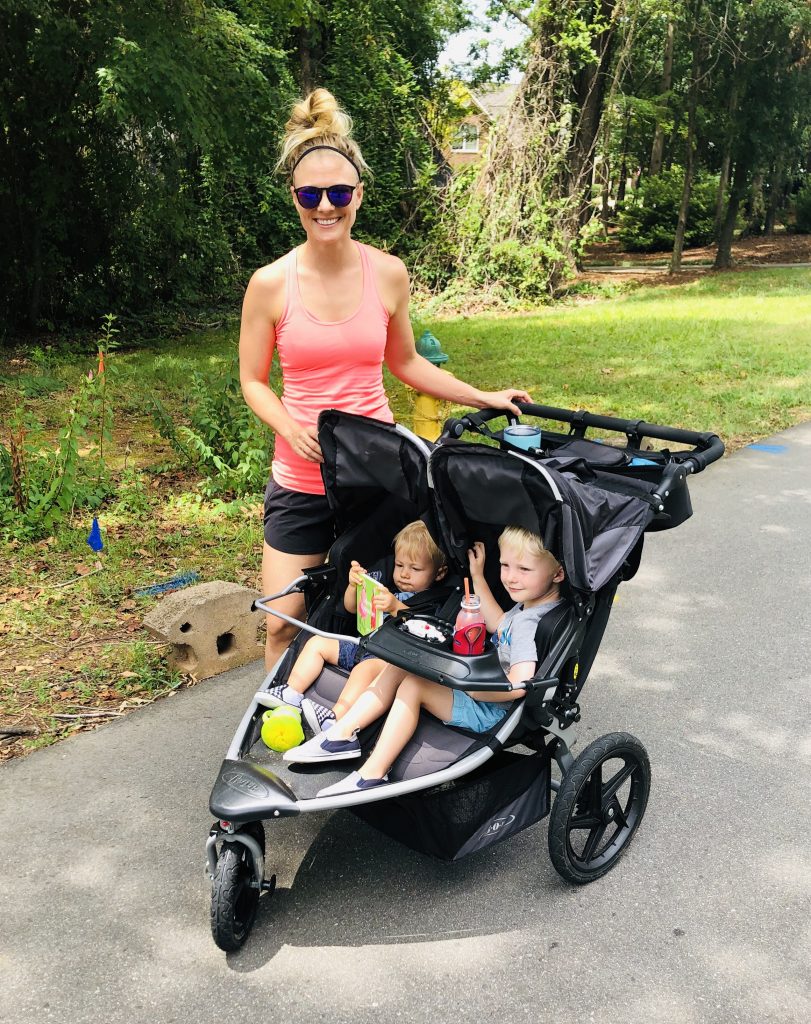 It was definitely warm outside but thankfully the shade provided a little reprieve from the sun.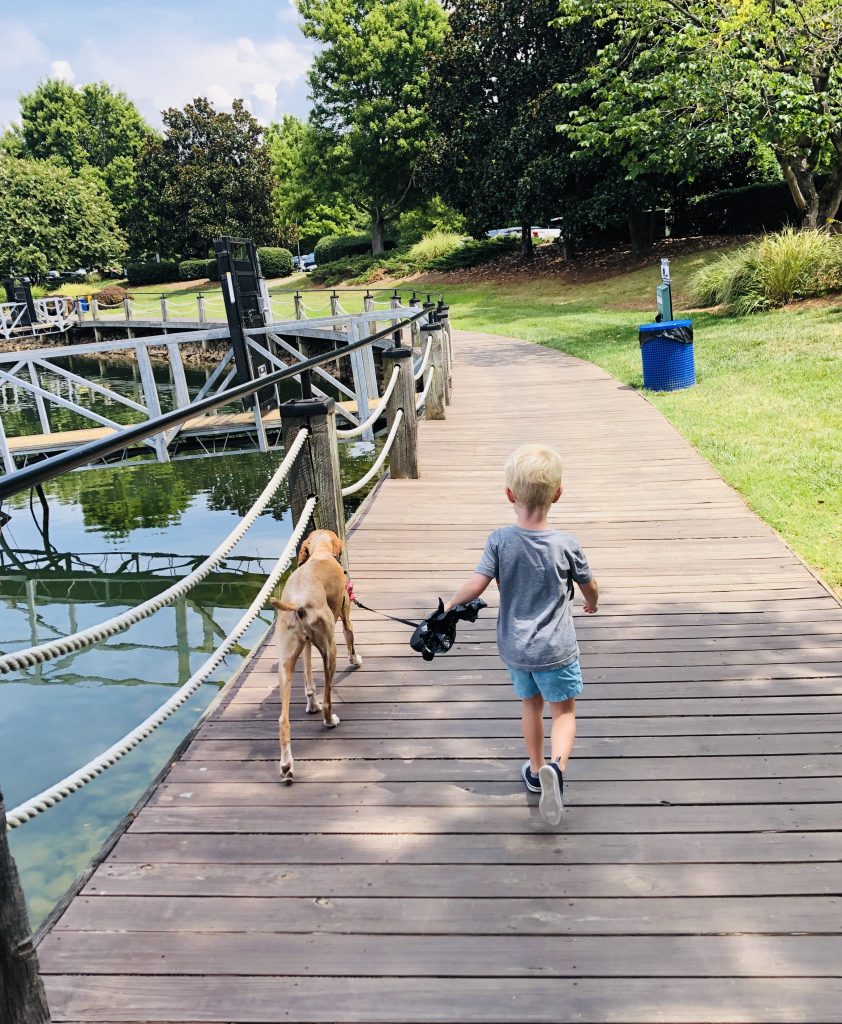 The warm summer weather brings out Chase and Ryder's red faces and Ryan and I joke that our boys were pretty much guaranteed to be red-faced, sweaty kids since both of us turn bright red and sweat a lot from our faces.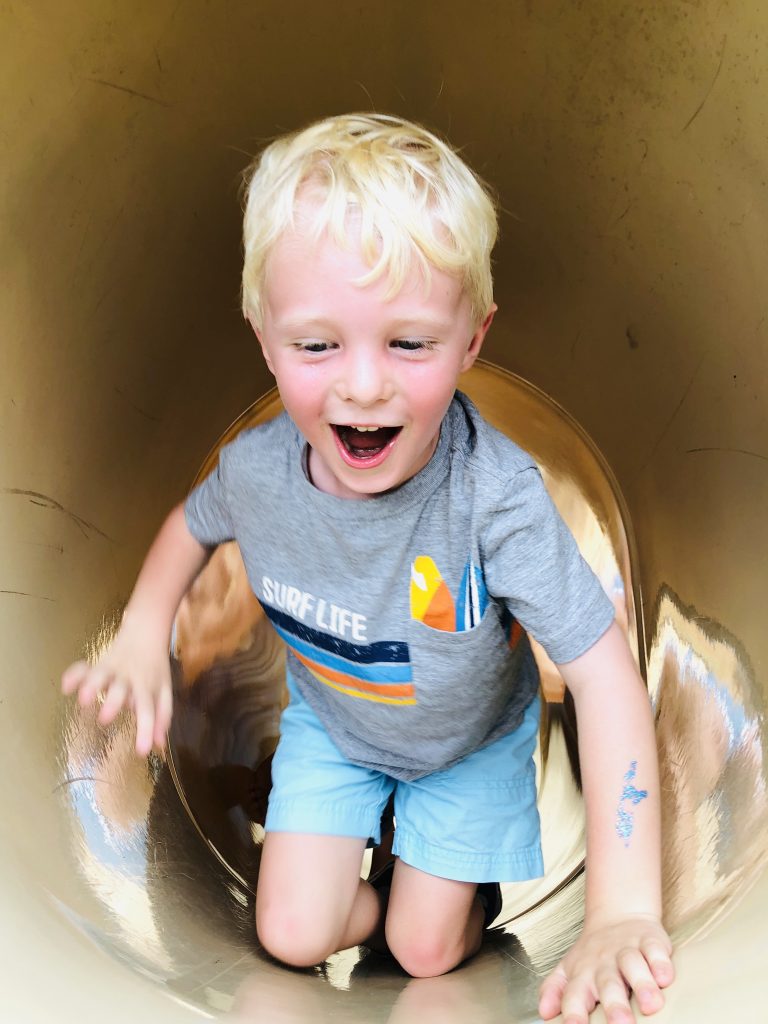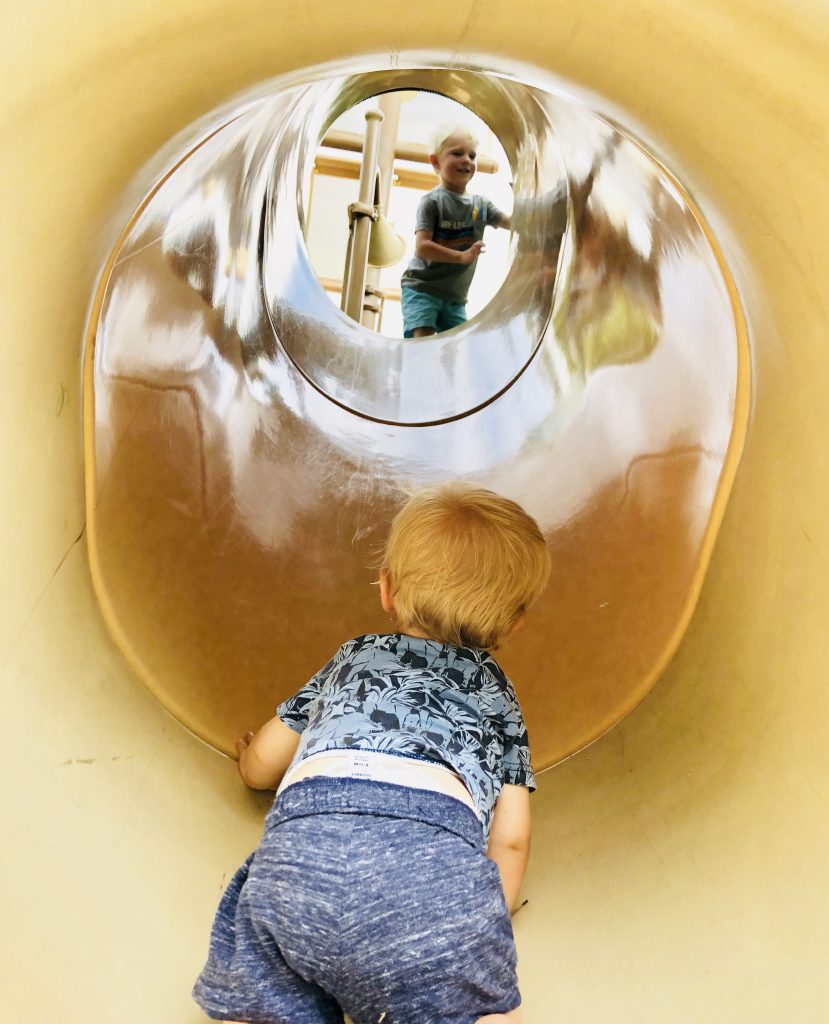 When we arrived back home, Ryder napped again and then we spent the rest of the evening making homemade pizza and doing the shower/bath/bedtime routine before putting the boys down for the night. Ryan and I headed to be to read soon after and once again I was up way too late reading! I am almost done reading The Seven or Eight Deaths of Stella Fortuna and it is the kind of book that's disturbing but engrossing.

As for the week ahead, it will be another busy one! Chase has been all done with summer camps for a while now so I'll be hanging with both boys and sneaking in blogging when I can. Hope to chat with you guys again soon! Have a great week!

Hey friends! Could anyone else out there use an extra day of the weekend? The past three days flew by but we managed to squeeze a lot in.