Saturday
Our weekend began with a family walk around the neighborhood after a big pancake breakfast. Chase wanted to drive his Power Wheels Jeep so he had a blast steering it around while we all followed our little speedy driver. We didn't have too much time to kill in the morning after our walk before our plans for the day took us to Mooresville to celebrate Tommy's second birthday!
The party took place at my friend Carrie's parents' house on Lake Norman and the location was perfect for a summertime celebration. The kids splashed in the lake and had a blast jumping off the dock over and over again. The only way we managed to convince them to take a break was with the lure of birthday cake!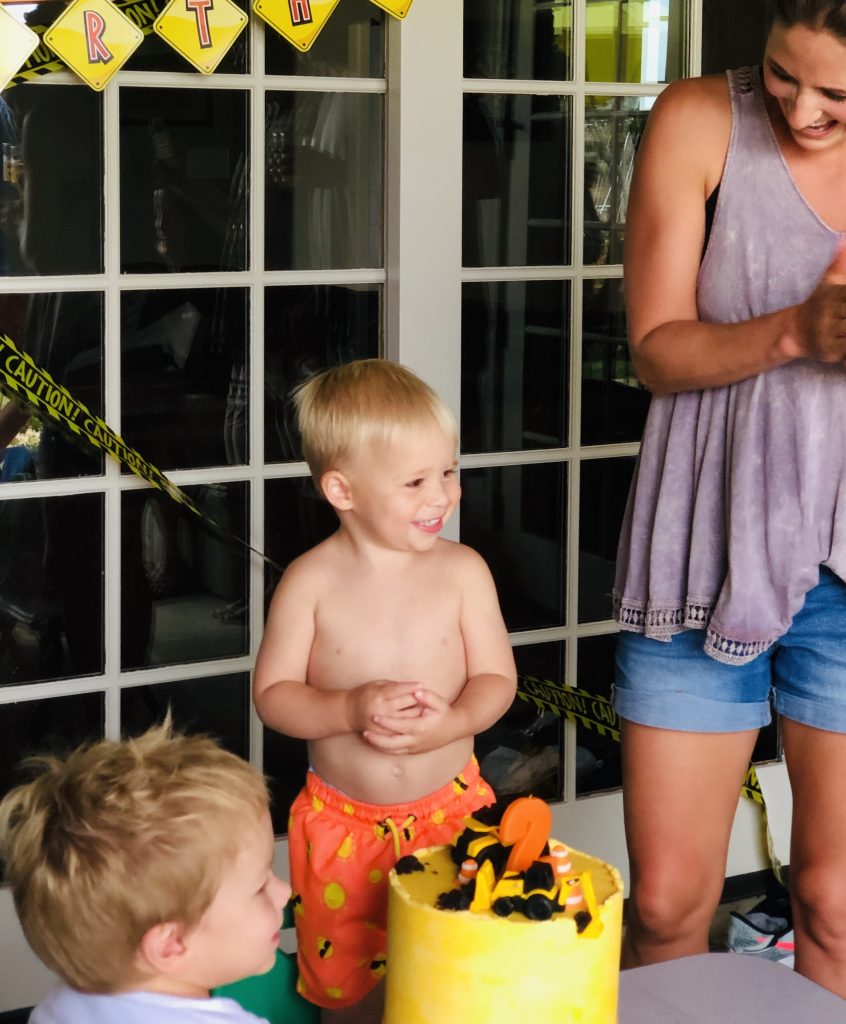 Once everyone had lunch and cake in their bellies, we headed back to the water for more swimming.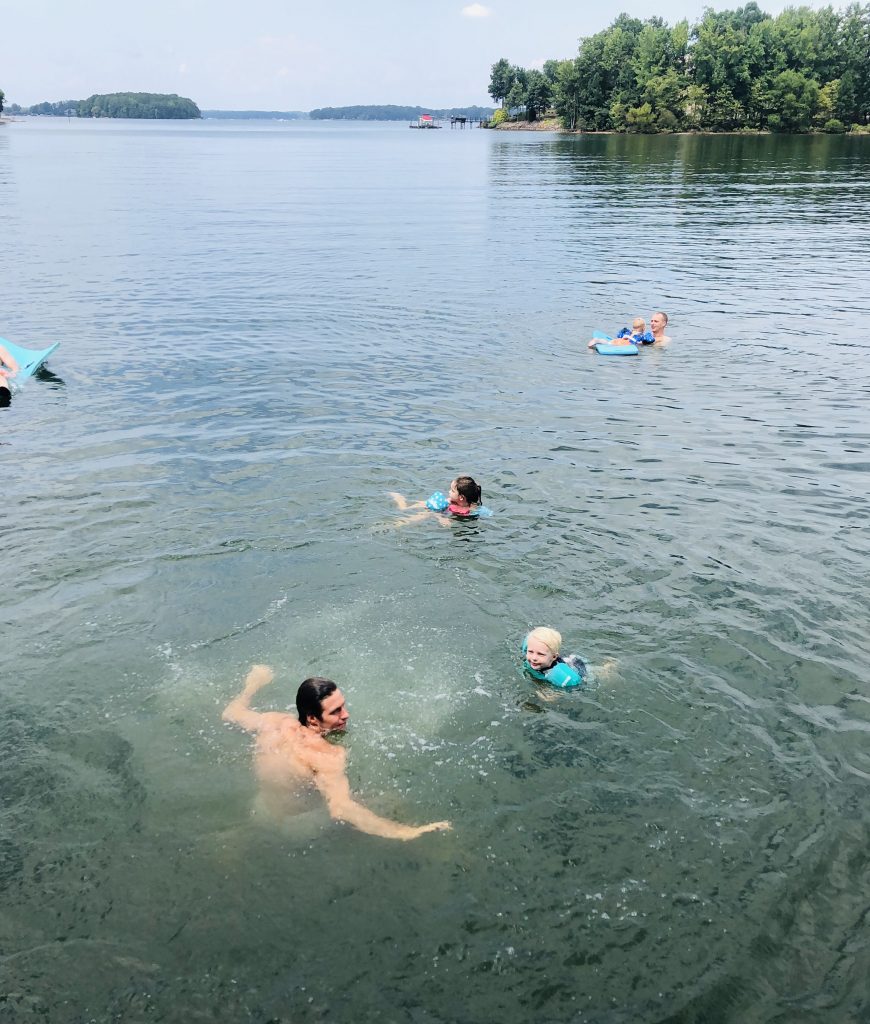 Also, this is a gross little side note, but I think I officially have a toddler on my hands who enjoys pooping in swim diapers. I mean just look at this little smirky smile…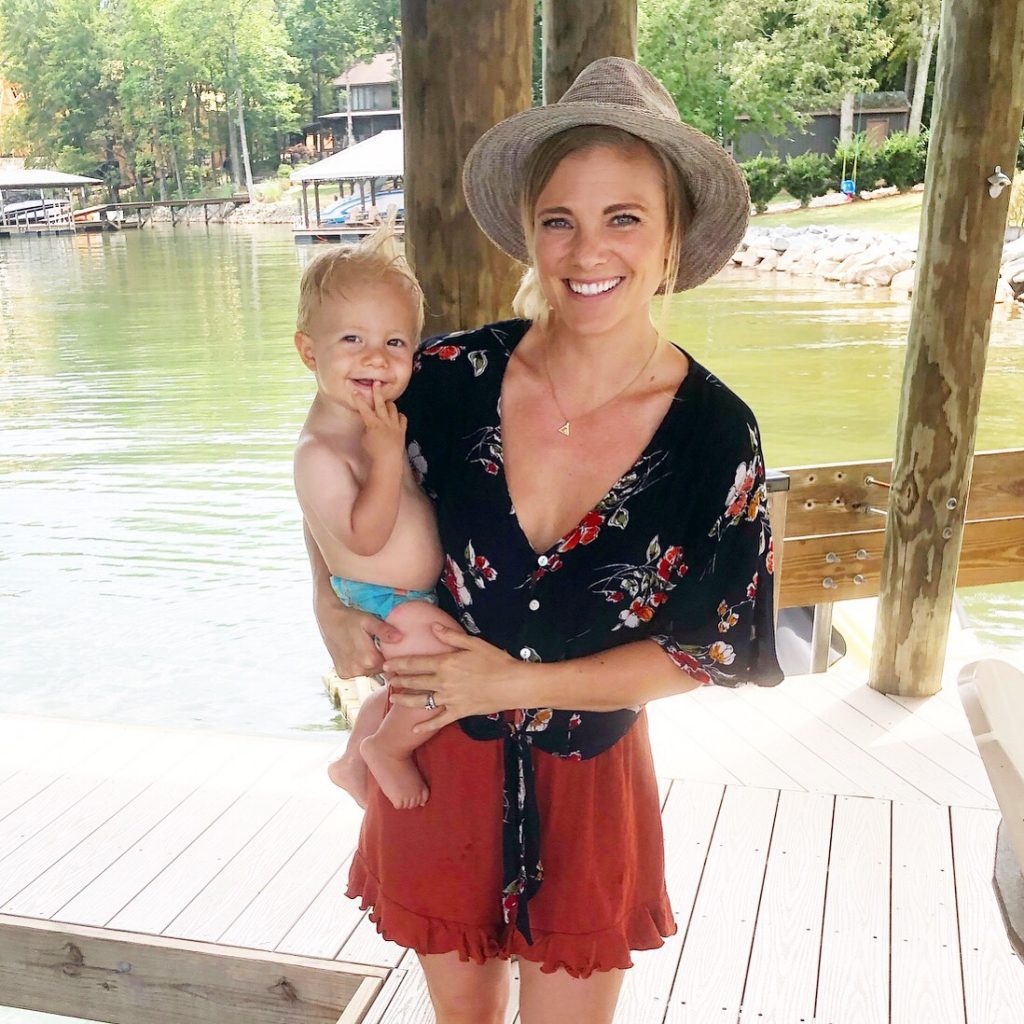 (Outfit details: Top: Patrons of Peace via my latest Stitch Fix delivery/ High-waisted shorts: American Eagle / Hat: Wallaroo via Amazon)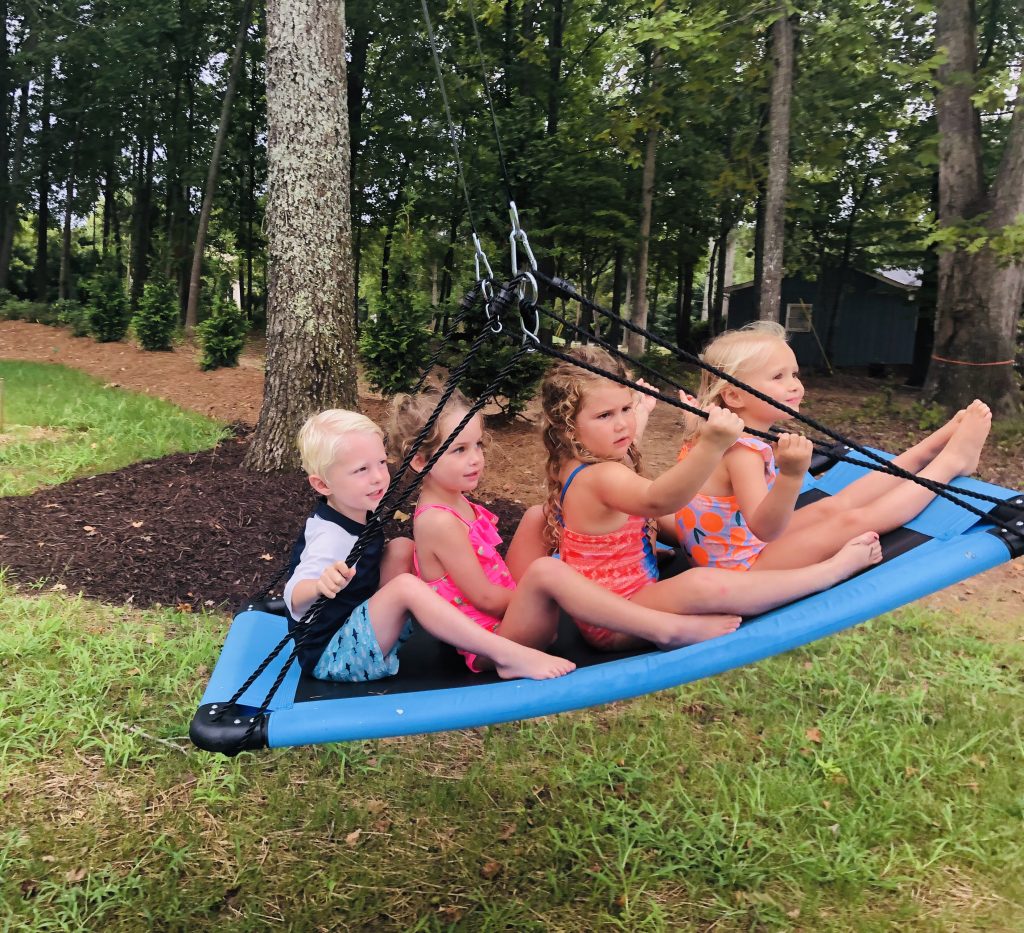 We spent most of Saturday at the lake and made it home around 4 p.m. Ryder slept the whole way home (he also took a short nap before the party in the morning) and didn't leave the house for the rest of the evening.
We hung out in our pajamas, grilled out in the backyard for dinner and made homemade chocolate chip cookies to pair with vanilla ice cream for dessert. Not a bad way to round out the day!
Oh and I must share this picture of Ryder with you guys from Saturday night because it made me laugh out loud. As Ryan and I were in the kitchen preparing the food for dinner, Chase proceeded to put almost all of my old race medals on his little brother. Ryder clink-clink-clinked into the kitchen and we burst out laughing!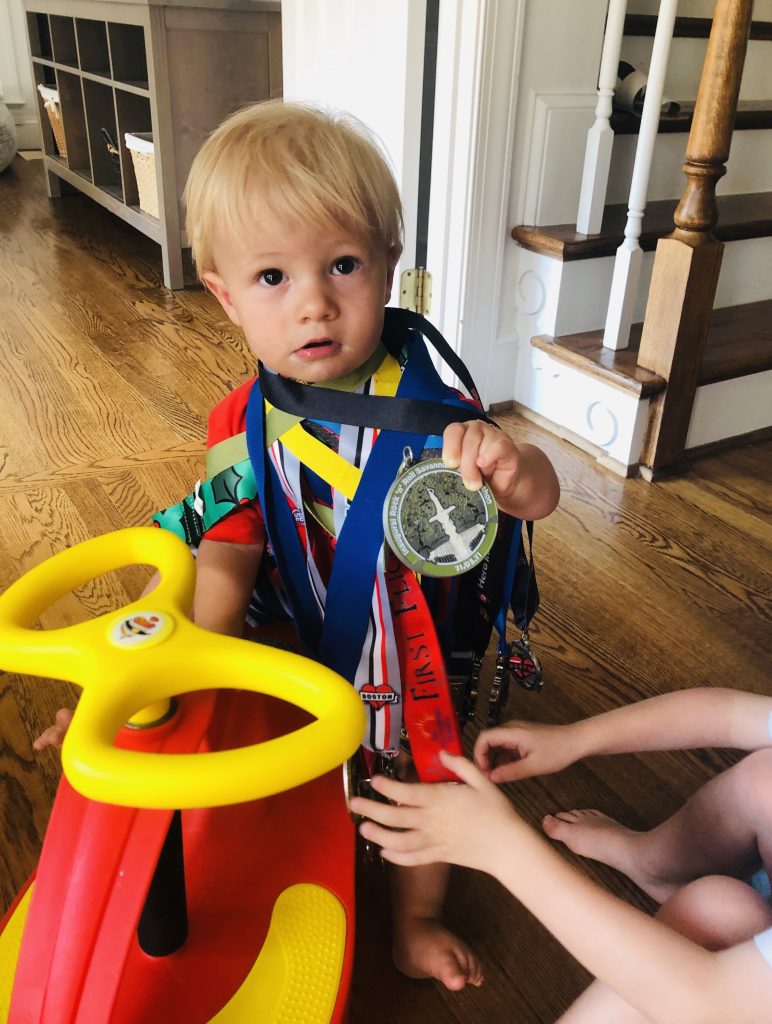 Sunday
The first half of our Sunday was rather go-go-go. Both boys slept in until 7:30 a.m. (victory!) and then we took them to the morning siblings class at MyGym where they practiced their gymnastics skills and ran all over the place.
After MyGym, we popped into Target to grab some storage bins and arts and crafts supplies for a few crafty things I am hoping to do with the boys this week and then made our way to Birkdale Village for lunch.
We grabbed food from Cava and brought it outside for a little picnic.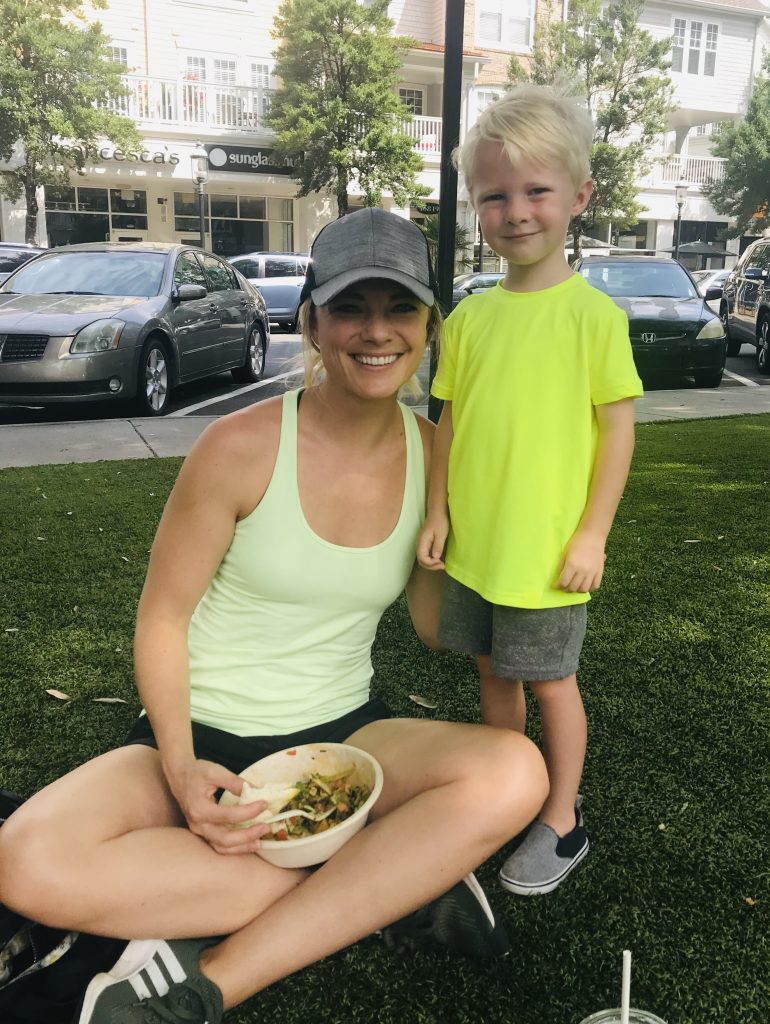 Ryan and I both agreed that picnic-style is the best way to eat with our boys right now. Ryder just wants to move and be free and Chase has never loved hanging out at restaurants for a long time. Thankfully the summer weather was perfect for a little outside dining! After we were done eating, we made our way to the splash pad.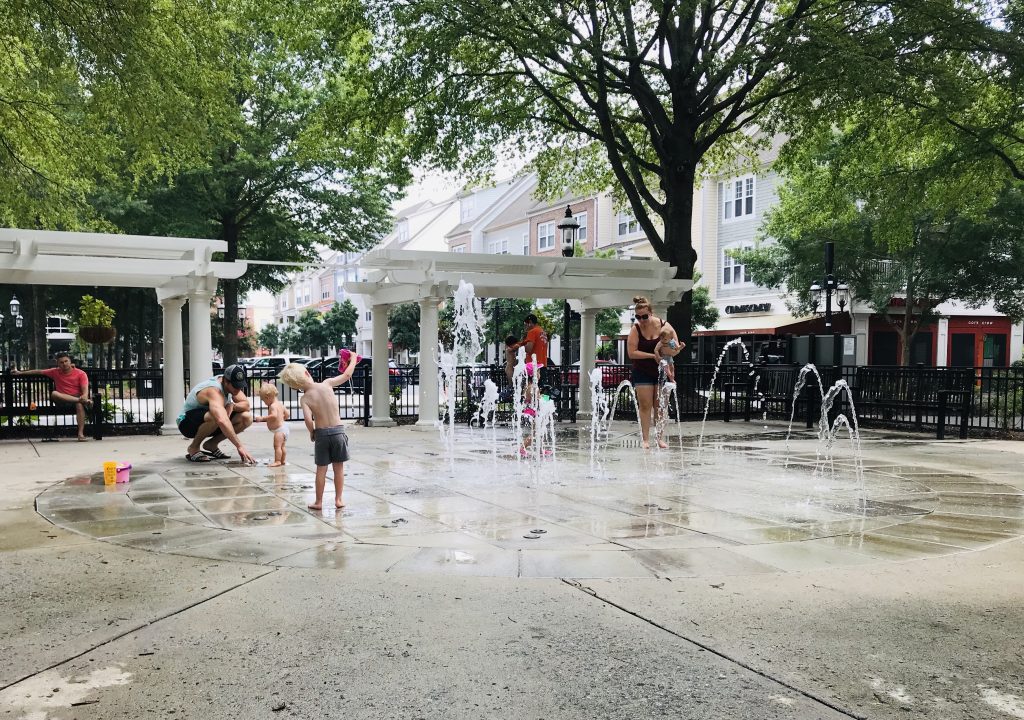 The whole lunch/Birkdale adventure wasn't on our original plans for the morning so we didn't have bathing suits for the boys but we made due.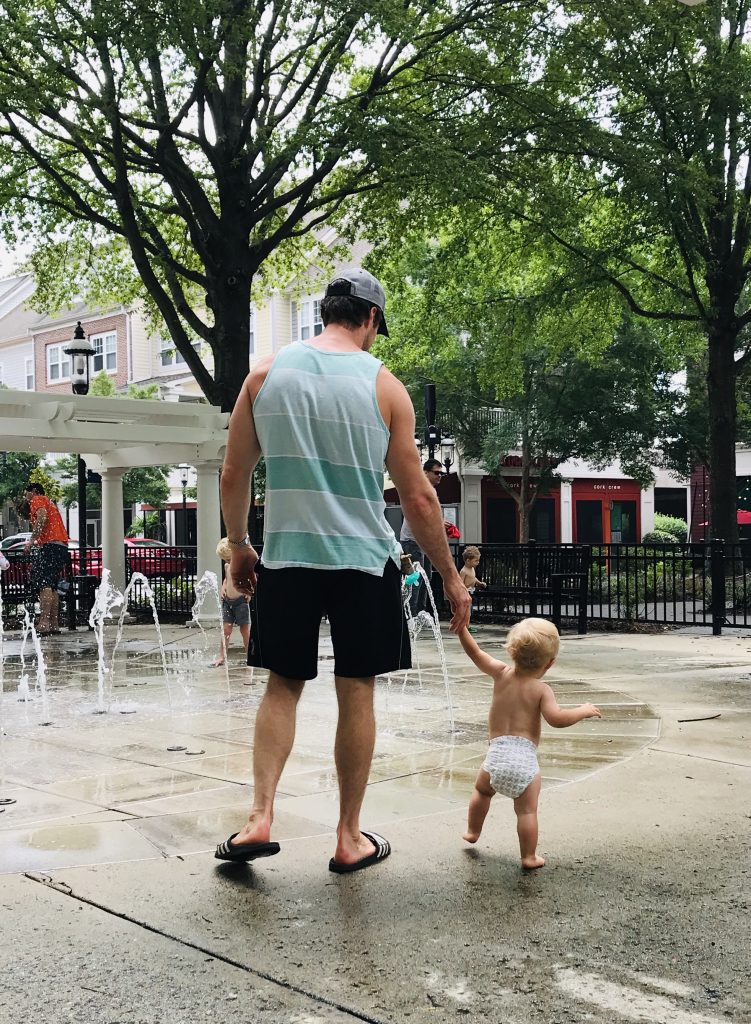 Diaper Baby still had a blast!
We grabbed smoothies from Clean Juice for the boys before heading home and putting them both down for a nap.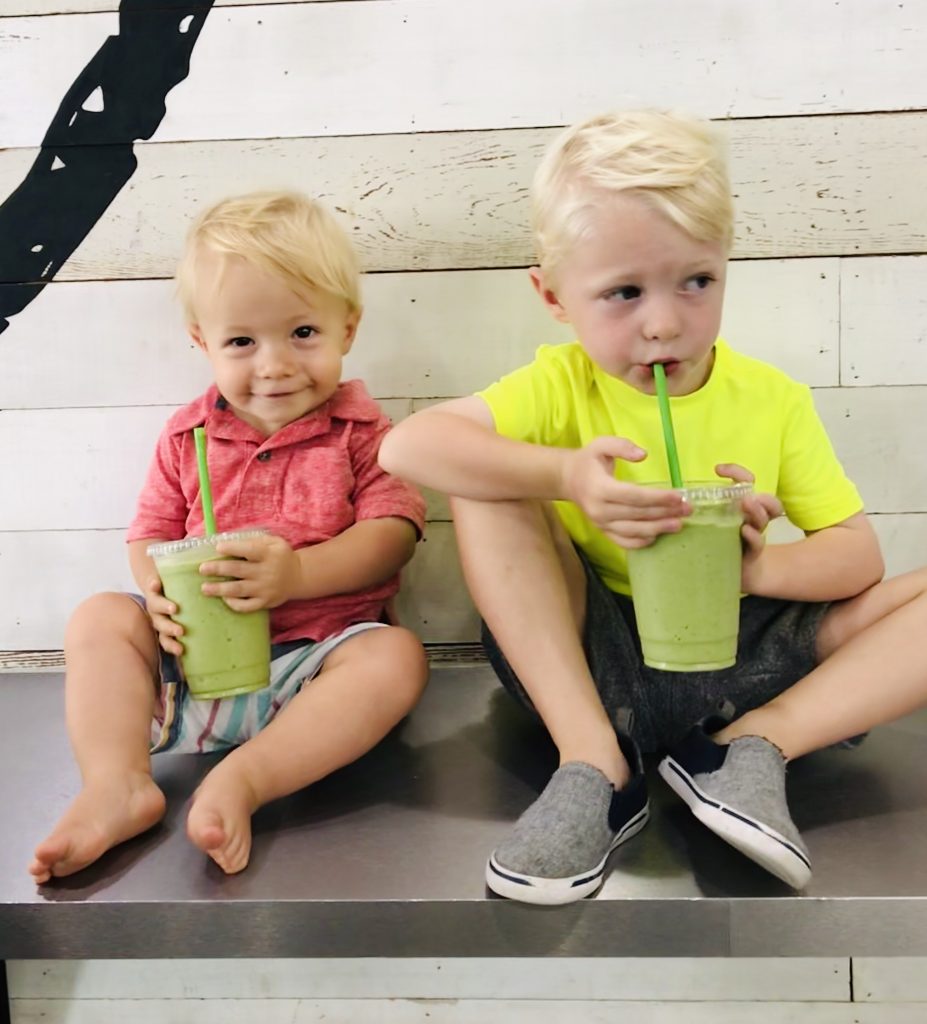 Since Chase is only really napping two(ish) days a week lately, we weren't sure if he'd actually sleep but I think several no-nap days in a row caught up to him and both Chase and Ryder napped for nearly two and a half hours. It was lovely and Ryan used their nap time to take Sadie on a walk while I worked on the computer.
By the time the boys were up, we were all feeling a little more energetic and ready to play!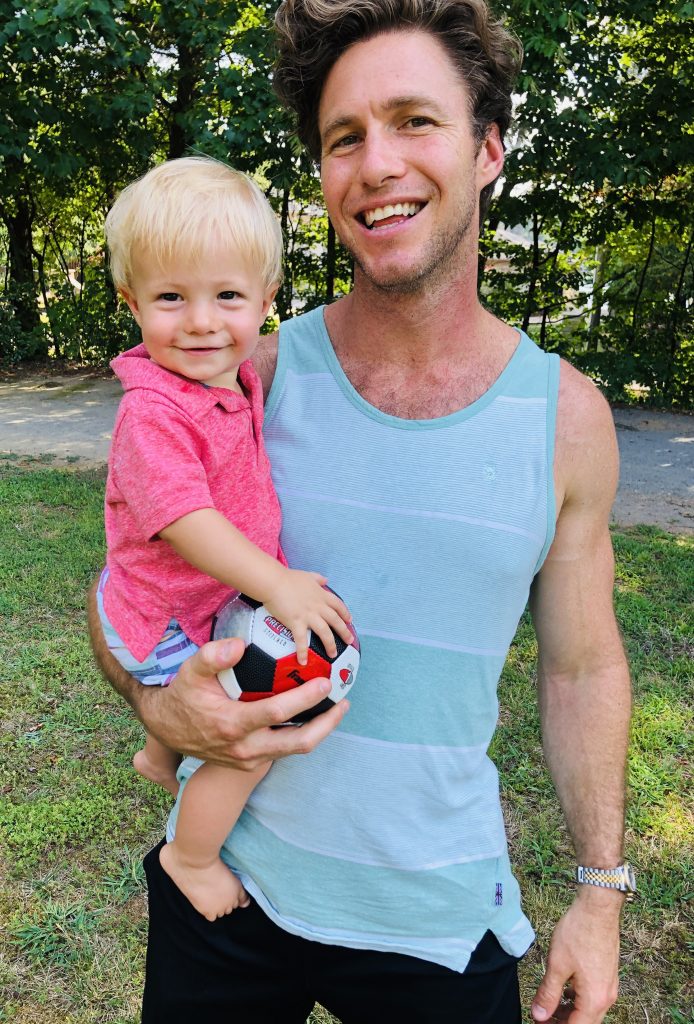 We spent the rest of the afternoon at a nearby park where Chase could drive his Jeep in "turbo mode" while we played fetch with Sadie and Ryder kicked a soccer ball around. (And yes, I really do mean Ryder "kicked" a soccer ball… I need to capture his teeny soccer dribble on video because it blows our mind!)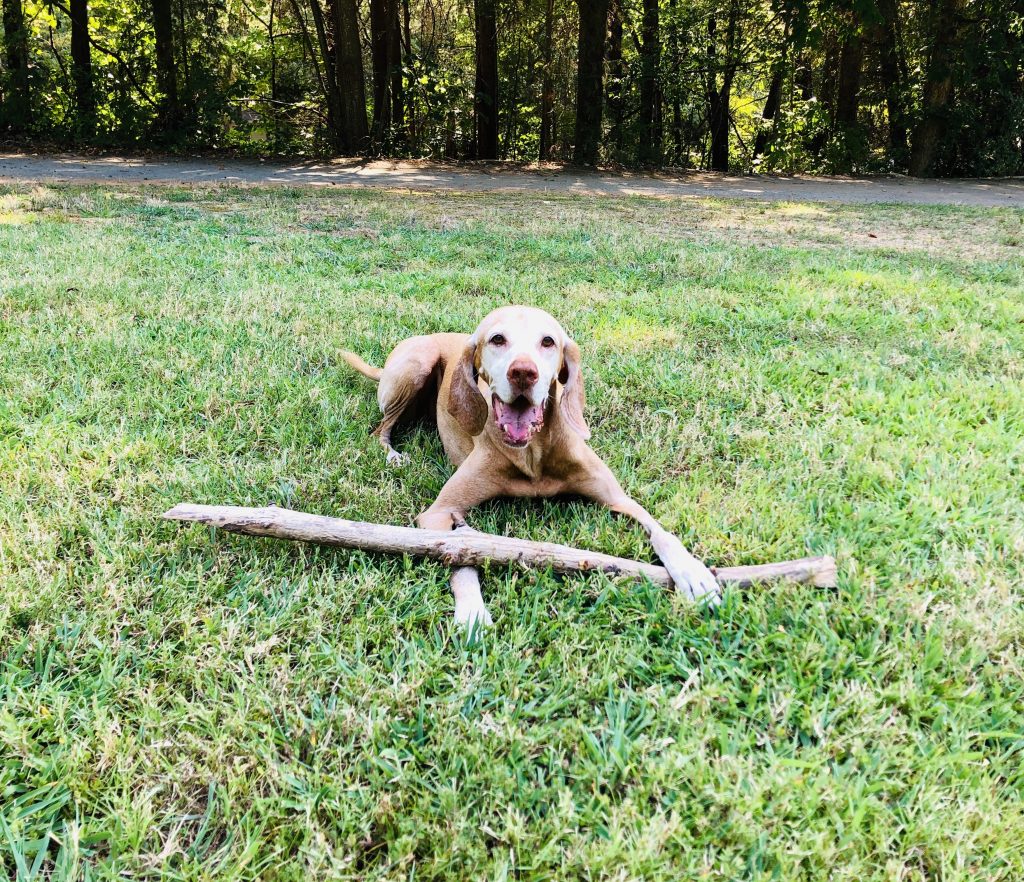 Clearly Sadie's affinity for choosing the biggest stick she can possibly find lives on!

When we arrived back home, we gave the boys baths, ordered pizza and cinnamon twists for dinner and called it an early night.

Plans for the week ahead include continuing with ISR and soaking up the final few weeks of summer with the boys! Chase doesn't begin preschool until September so I'm seeing all of these kiddos go back to school already and we're definitely not in that mode over here just yet. Hope you all have a great Monday and I hope to see you back here soon!

Hello, hello! I hope you're stopping by the blog today after a great weekend! We had a good one over here and filled it with fun times with friends, plenty of time outside, good food and all that jazz.