After our horseback riding adventure yesterday, the fun didn't stop. Ryan and I had a sneaky surprise up our sleeves and drove to my parents' house in St. Pete with Sadie to surprise my dad for his birthday!
When we arrived, my dad was working in the garage, so we quietly let Sadie out of the car and she made a beeline for my dad, which totally confused him and then made his face light up. Surprise success!
About half an hour after we got settled, it was time for dinner and we ate a delicious grouper dinner with my parents, sister and her boyfriend.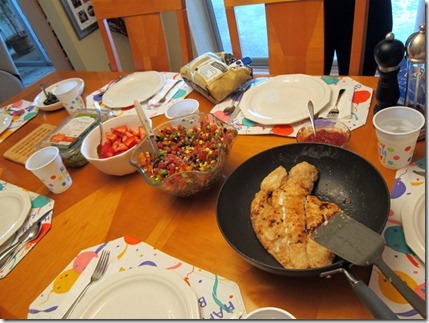 Plus birthday cake and ice cream for dessert!
I had more than my fair share of the cake (I went back for seconds and a sliver of thirds), and between the six of us eating the cake, we completely polished it off.
Breakfast
Since my dad's real birthday is actually today, we wanted to make his birthday breakfast extra special and woke up early to take the boat out to a restaurant in Pass A Grille.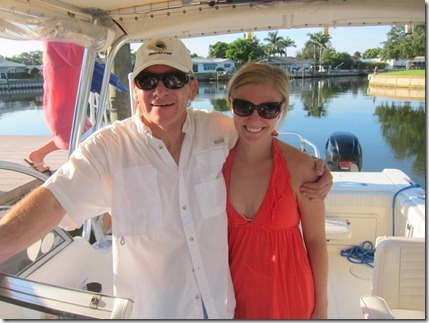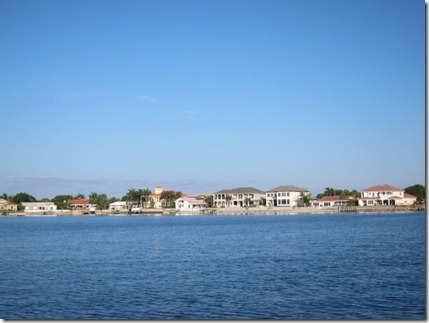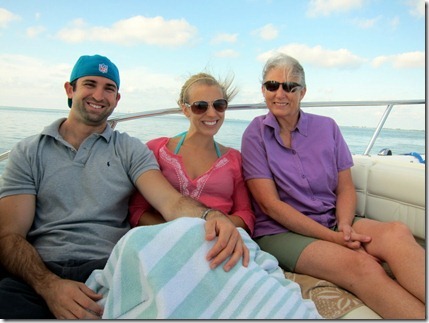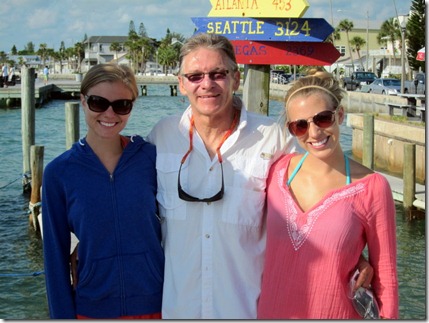 After a 30-minute boat ride, we docked across the street from The Seahorse Café and headed inside for some eggs and pancakes.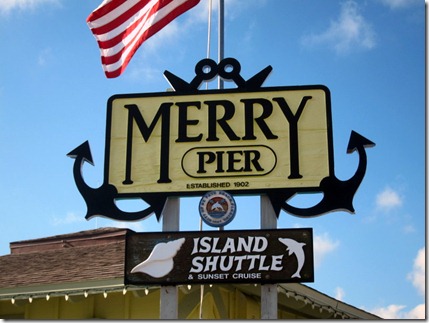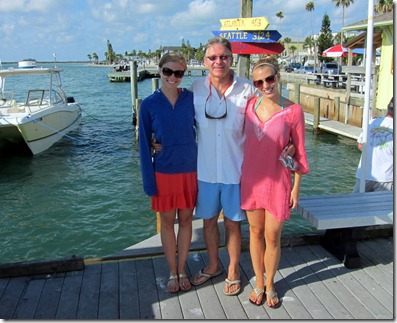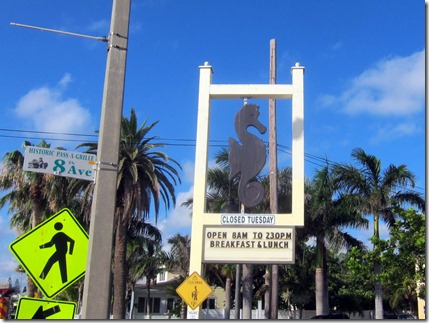 The Seahorse Café is a family favorite because of its laid back, beachy atmosphere and quality, inexpensive food.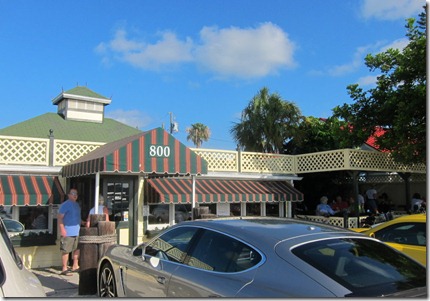 I ordered the Sweet Baby Ray's sandwich on whole wheat toast.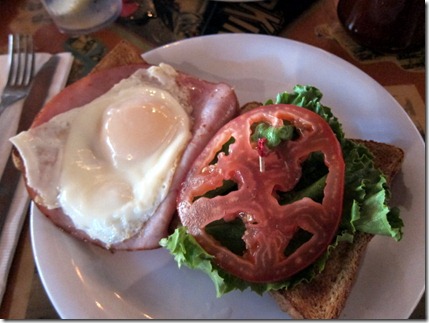 The salty ham, creamy egg yolk and cold, fresh tomato made this breakfast a slam dunk in my book. I never think to add tomato and lettuce to a breakfast sandwich, but I really liked it a lot and must recreate it at home.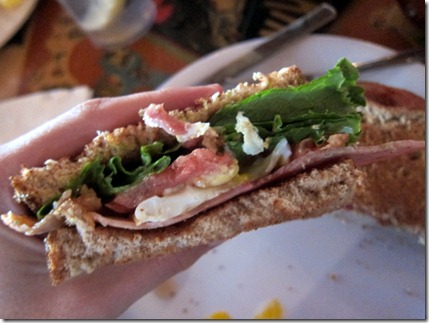 Once our bellies were full, we took the boat back to my parents' house where we spent the afternoon opening birthday presents, eating lunch and hanging around the house until Ryan, Sadie and I hit the road back home to Ocala. We're all a little pooped at the moment, so I have a feeling we're going to be taking it easy tonight.
Hoping to sneak in a little evening reading!