As a total sucker for interesting (and silly) statistics, I have some fun blogging-related information to share with you guys today!
First, let's dive into lunch!
Lunch
Today's mid-day meal featured leftovers from last night's dinner.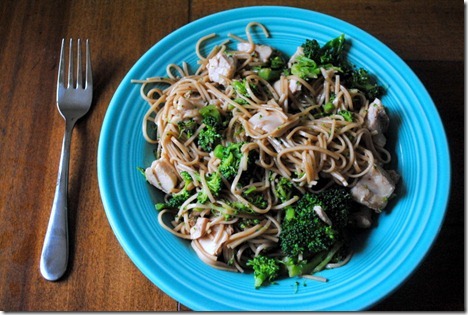 I reheated a plate of Annie Chun's organic soy ginger noodles and topped them with chopped chicken and steamed broccoli.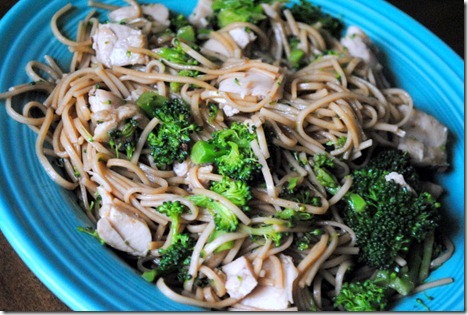 I was pretty darn impressed with Annie Chun's noodles! I snagged the box of noodles and sauce from my parents' pantry the last time I was in St. Pete and wasn't sure if the sauce would be too heavy and weigh down the meal.
Not at all! The sauce was light and added the perfect punch of flavor to the noodles, chicken and broccoli.
Moving right along to statistics talk!
Blogger Statistics
I totally meant to share these fun facts with you guys a couple of weeks ago after I attended the Southeast Produce Council Southern Exposure Conference.
As you may remember, I was a panelist at the conference and answered questions from the audience about anything and everything related to blogging, building relationships with brands and marketing.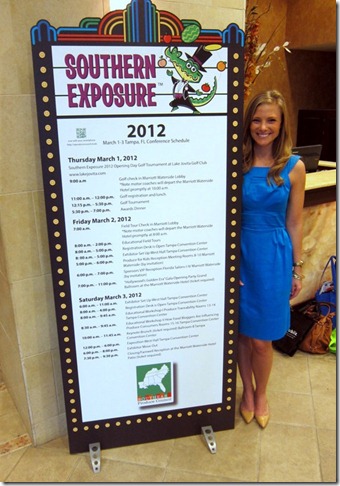 Before the audience asked me and my fellow panelists questions, a bunch of blogging statistics were shared with the audience by the moderator which I found completely fascinating. I emailed the moderator after the presentation requesting her PowerPoint presentation because I found the information so interesting!
I'm sure these statistics won't be compelling to a lot of you out there, but to those who blog, read a lot of blogs or work with bloggers, I thought you might get a kick out of the information like I did.
First of all, I was shocked to learn that there are 160 million blogs out there. Total insanity!
All of the statistical information below was gathered from the PowerPoint presentation given at the Southeast Produce Council Southern Exposure Conference which was assembled using Technorati's State of the Blogosphere 2011 study.
Who is Blogging?
Hobbyists (Blog for fun): 61%
Professional Part-Timers (Blog to supplement their income): 13%
Entrepreneurs (Blog for their own company): 13%
Corporate (Blog for their employer): 8%
Professional Full-Timers: 5% (Of the 5%, only 37% say their primary income is from blogging)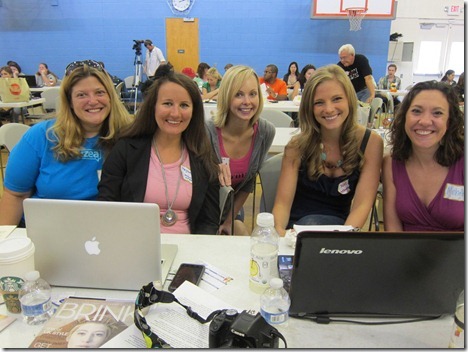 Demographics
59% male
65% age 18-44
79% have college degrees
44% have graduate degrees
1/3 have a household income of $75K+
1/4 have a household income of $100K+
How Long and How Often?
80% have been blogging 2+ years
50% have been blogging 4+ years
44% blog 2 – 3 times a week or more, with professional bloggers blogging daily
Social Media Usage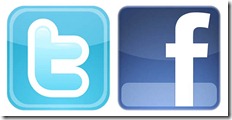 Twitter

Used by 93% of professional bloggers
Used by 78% of all other bloggers
1,674: Average number of followers for professional bloggers
847: Average number of followers for all other bloggers

Facebook

Used by 92% of professional bloggers
Used by 89% of all other bloggers
Influence
68% of bloggers say they are influenced by other bloggers, up from 30% in 2010
Blogging Revenue
4% of all bloggers say their blog is their primary source of income
37% of full-time bloggers say their blog is their primary source of income
14% of bloggers receive a salary for blogging
Where the revenue comes from:

Self serve (Adsense): 60%
Direct (sell themselves): 30%
Blog network: 14%
Dedicated sales team: 5%
How Bloggers Measure Success
Personal satisfaction: 61%
Number of unique visitors: 55%
Number of comments: 46%
Backlinks from other bloggers: 36%
Social media shares: 36%
Why Consumers Visit Blogs
Ideas and inspiration
News and information
Entertainment
Product reviews
Product information
To hear an opinion
Other
Question of the Afternoon
Did any of the above statistics surprise you?