If you are looking to stock up on some healthy goodies, quality cleaning supplies, beauty products and more, I think you will like today's giveaway!
I put together a fun prize pack from Boxed that I really hope you enjoy!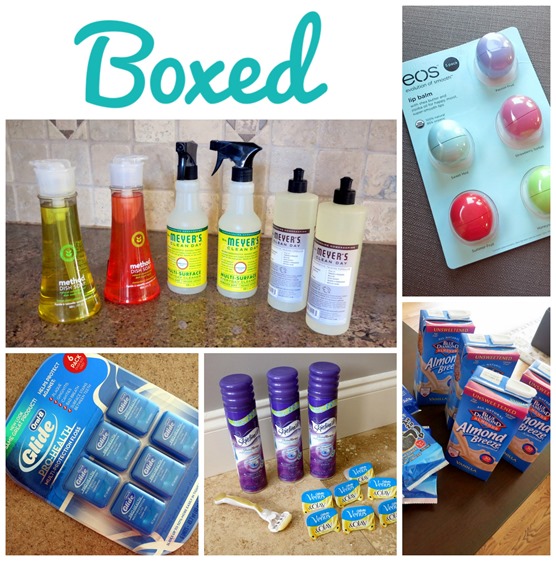 Today I am teaming up with Boxed to share a little bit about the online wholesale site and back in December I had the chance to give it a try for myself. I walked away feeling quite impressed with the service, prices, product selection and super-fast shipping!
My First Boxed Experience
So what did I order in my first Boxed shipment?
I decided to focus primarily on food/drinks, household cleaning supplies and beauty/health products. (Would you consider floss a health product? I don't know!) Since a big goal of mine for 2015 is to get better at regularly cleaning our house (even just for 5 – 10 minutes a day!), household cleaning supplies received some special attention!
FOOD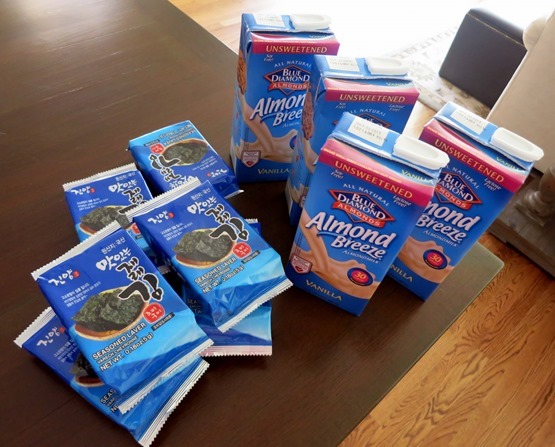 BEAUTY/BATH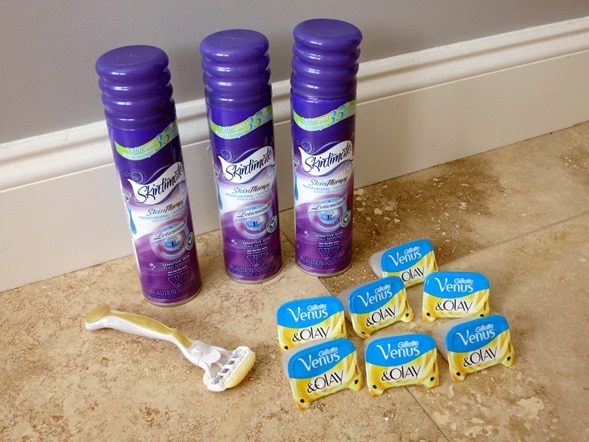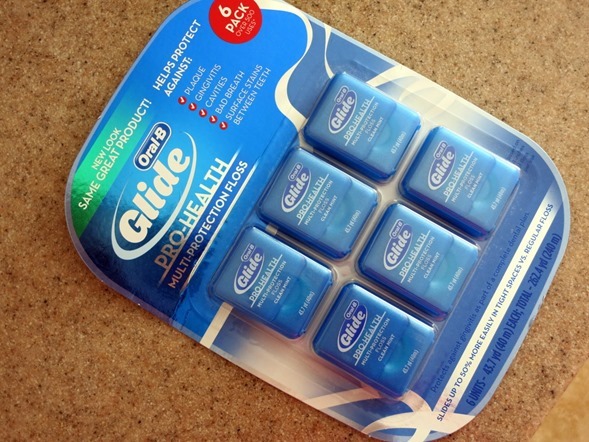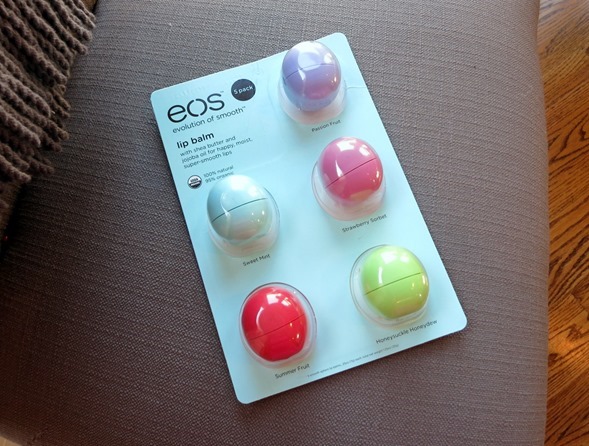 HOUSEHOLD CLEANING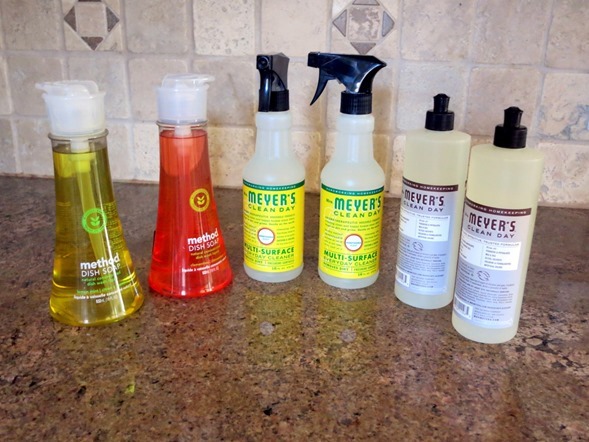 I was thrilled to see a plethora of Method and Mrs. Meyer's products on the Boxed site since these are two brands I purchase regularly at Target. Why not stock up on them and save some money, right!?
As I began browsing the Boxed website, I immediately noticed the decreased prices for items like almond milk ($14.99 for six – that's $2.49 each!) and the EOS lip balm ($11.99 for a pack of 5 – only $2.40 each. I've seen these sell for $3-4 each!).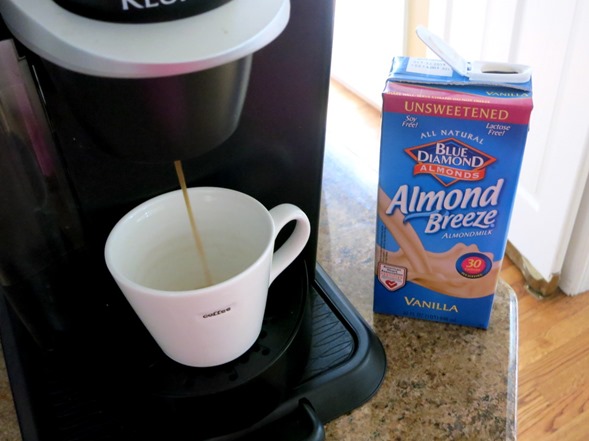 I have no problem buying certain things in bulk that we use all the time, but as a family of two, Ryan and I have never really felt the need to buy a membership to a wholesale/warehouse food store. Boxed fills that void without the membership fees and allows you to easily shop for items in bulk from your computer or smart phone, offering prices competitive to Costco, Sam's Club, BJ's and other warehouse club brands.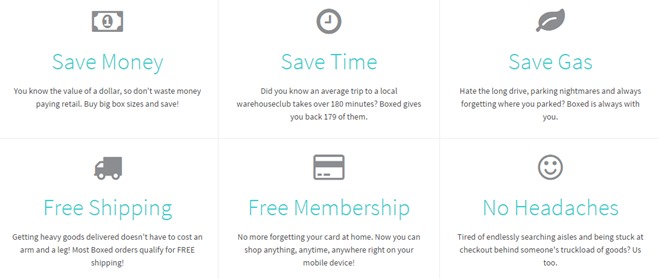 All Boxed orders arrive in two days or less and shipping is free for orders over $75 – not too shabby since you're ordering in bulk! (Also, shipping on your first order is free. Simply click here to start browsing and shopping now!)
And a quick note since I know a bunch of you share my interest in all-natural products – Boxed offers a wide variety of organic and all-natural brands including Annie's, Mrs. Meyers and The Honest Company!
Giveaway
Now it's giveaway time!!
One PBF reader will win an awesome bulk prize pack from Boxed, selected for you guys by me. I hope you love everything in this prize pack! I tried to include a variety of items ranging from household products to beauty and health-related items.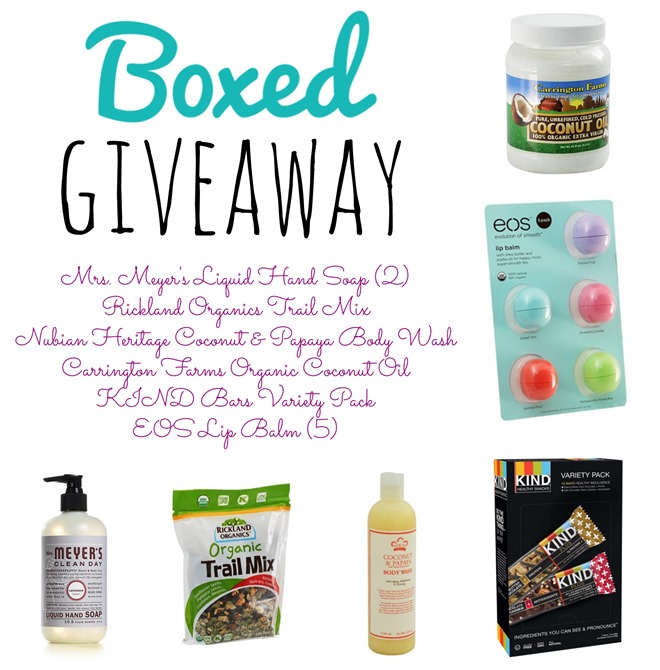 To enter this giveaway, please visit the Boxed website and leave a comment below, telling me about two or three items you would have no problem buying in bulk regularly! I will randomly select a winner on Friday.
Good luck!
***
Disclaimer: While this post is sponsored by Boxed, it does not contain any affiliate links and I am not benefitting from any purchases made on the site. As always, I sincerely thank you for your support.