On my way home from work last night, I had one thought on my mind: Ravioli. Something about the cheesy pasta called to me, so I popped into the grocery store on a mission to grab some to cook for dinner.
I prepped the ravioli and served it over a bed of spinach that I quickly wilted by using my favorite little trick…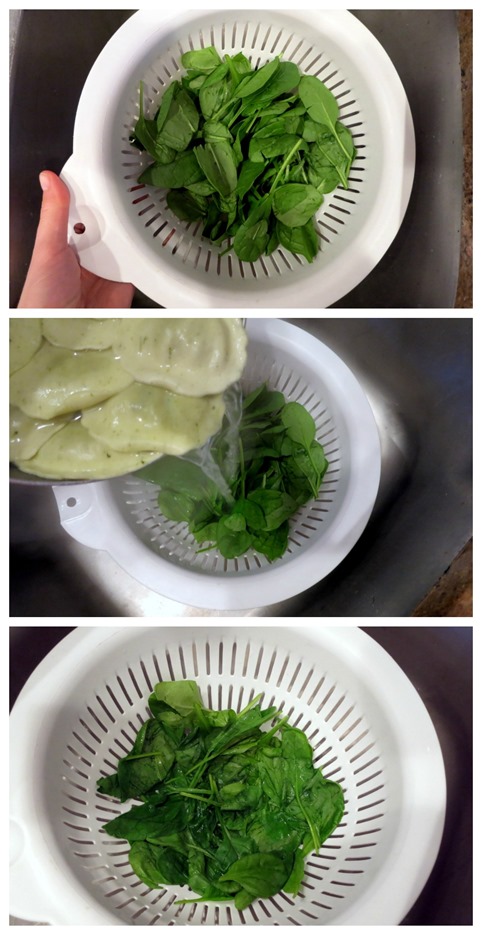 Pour hot pasta water over fresh spinach and there ya go! It's a great way to quickly wilt spinach to use in any pasta dish and takes no time at all.
I topped a bed of wilted spinach with ravioli, marinara sauce and parmesan cheese before digging in.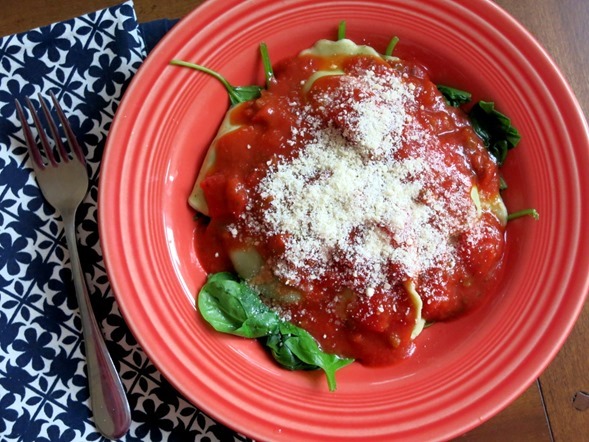 It was a quick and tasty dinner that totally hit the spot. Perfect for a chilly evening!
And speaking of chilly weather… It's 14 degrees in Charlotte right now. Brrr!! It's definitely cold enough to snow and even though there's no sign of snow in the forecast, I'm holding out hope over here!
Ryan and I are both feeling a little anxious for our first snow in our new house, mainly because Sadie has never seen snow before. We're convinced her reaction will either be totally ridiculous or completely indifferent. Indifference would be a huge letdown, so I'm crossing my fingers that Ridiculous Sadie surfaces in full force when we get our first snowfall.
Breakfast
A cold morning warrants a hot breakfast, so I prepared a bowl of my egg white oatmeal, but this time I stirred in some peanut butter and Hershey's dark chocolate cocoa powder at the end.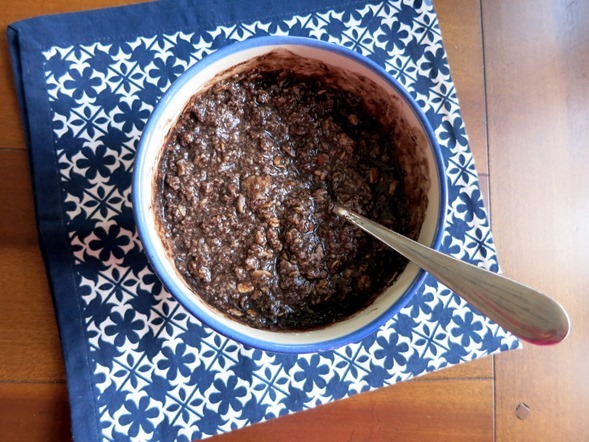 It was chocolate peanut butter bliss… Even if it does look pretty horrific.
Now it's time for me to change and head out the door to teach today's indoor cycling class and work at the gym. I'll see ya after lunch with the detailed post I promised you all about my experience with Girls On The Run!
Have a great Thursday!