Good morning to you! How about a hot egg sandwich to start the day?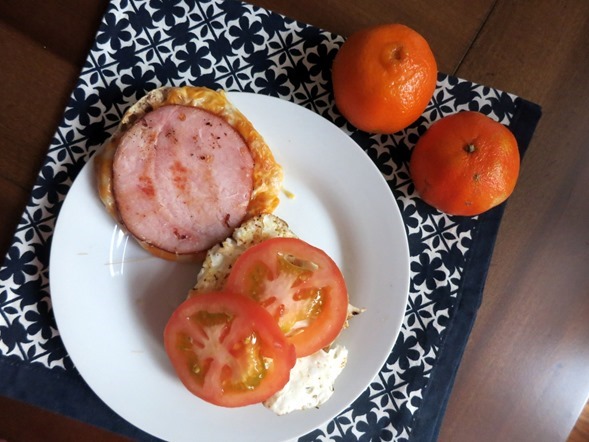 As I told you guys yesterday, I can't get enough of them lately! They're salty, tasty and, most importantly on a cold morning like the one we're having in Charlotte today, they're warm.
Ryan and I ended up getting totally sucked into Homeland last night (big surprise) and stayed up later than we planned, so we slept in this morning and opted out of our usual crack-of-dawn workouts. If I have time to sneak in a workout before I have to work later this morning, I will, but if not, a rest day sounds just fine to me, too. We shall see!
Fitness Classes I'm Dying To Try In 2015
When it comes to my personal fitness regimen, I always seem to inevitably fall into a bit of a routine. Once I find workouts I love, it can be hard to motivate myself to change things up from time to time even though I know it's good to keep your body guessing. I'm thinking that shaking up my weekly workouts by trying some new-to-me classes might be a good way to get me out of my comfort zone every now and then.
There are many different workout options in the Charlotte area and though Ryan and I don't live super close to some of the studios I'd love to try more regularly, I'd like to make it a point to at least try some of the unique fitness classes out there that are within driving distance of our home for a special fitness treat!
Here's a short list of Charlotte-area classes I am dying to try! Many are national chains, so if one appeals to you, I've linked to all of their main websites as well so you can check for a location near you!
The workout that offers a chance to achieve something more. To step up onto a custom engineered bike. And ride as hard as you dare. An experience that lasts 45 or 60 minutes and includes climbs and descents, while working arms with weighted bars. It's an amazing escape that challenges your body and relaxes your mind. Our studios offer stadium-style seating, making every seat in the house a good one.
This class has been on my radar since we moved to the Charlotte-area and now that I'm teaching indoor cycling classes regularly, I'm even more intrigued by Flywheel. I've taken SoulCycle in New York City before and while I'm sure the classes differ, I really loved the upbeat and incredibly energetic atmosphere of the class and I've heard I can expect similar things from Flywheel when it comes to awesome music and motivating instructors.
Orangetheory Fitness offers 60-minute workout sessions split into intervals of cardiovascular and strength training with heart rate monitors to track intensity and maximize metabolic burn. Increase energy, get visible results and burn more calories, even after leaving the studio. That's the Orange Effect!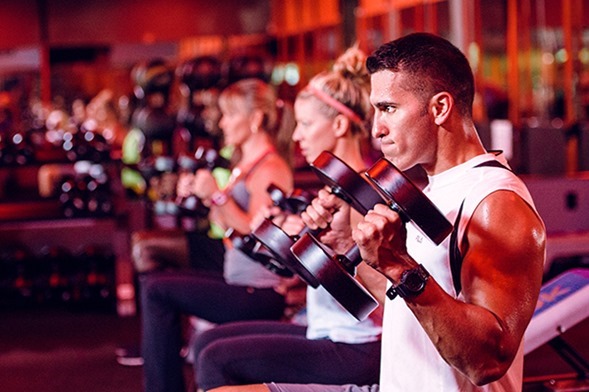 I have heard the best things about this cardio/strength class ever since they opened in Orlando and a few of my college girlfriends raved about it. Orange Theory is on my "must try" list and though, once again, the studio is a little too far from my house to make it part of my regular workout routine, it's a class I'm hoping to experience very soon! 
The Bar Method exercise targets the muscles that play the greatest role in body change, then keeps these muscles working intensely and safely long enough for them to change. It then intensely stretches each muscle worked to make it look & feel longer & more graceful.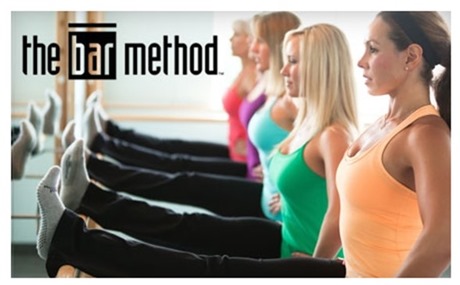 This class is coming soon to Charlotte and I am dying to give it a try. I think the studio will be located a little too far from our house for me to attend regularly, but I am excited to give it a go to see how it compares to Pure Barre. FYI for Charlotte locals, they're currently offering FREE community classes!
We will NEVER do the same workout twice and each session is 45 minutes. Every exercise will have a modified version (easier and harder) so any fitness level can participate and reach their desired goals!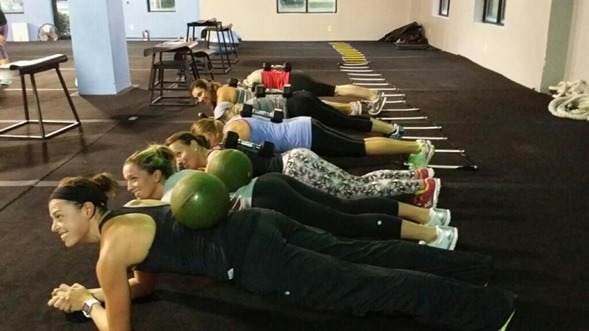 Burn Boot Camp classes are all over Groupon in the Charlotte area right now. They have tons of locations, making this one of the more convenient workout options for me! From everything I've heard and read, Burn Boot Camp workouts are tough but fun. The workouts definitely sound like something I'd love! (Bonus for the moms out there: They offer childcare and seem to really target moms as their main clientele.)
No more endless, boring cardio routines and frustration over spending all that time huffing and puffing without the results to show for it. We do things different at Raw Fitness Gym.

Ryan put this training facility on my radar and now we're both hoping to try their metabolic conditioning and totally body strength classes. Raw Fitness classes seem like the type of fitness classes Ryan and I would both enjoy taking together which makes me want to try them out even more!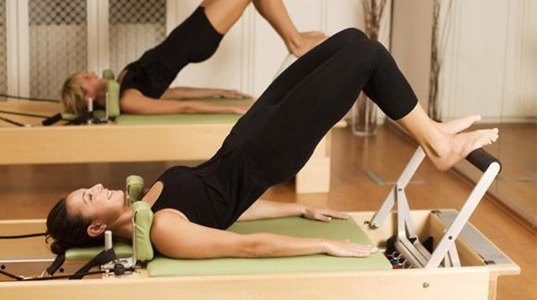 I've taken Pilates in a gym environment before, but I've never taken a Pilates class at a Pilates studio or used one of the reformer machines I've heard so much about. It's on my "must try" list this year!
Question of the Morning
What fitness class are you dying to try this year?
I wish we had Barry's Boot Camp and Barre 3 studios nearby. They're both on my list of "must try" workouts, too, but unfortunately don't have any studios in the Charlotte area.