When it comes to my morning meal, I seem to get super excited about one specific breakfast and eat it over and over again until, one day, I try something new and forget about my one-time favorites.
If you've been a PBF reader for a while now, you may remember my obsession with the following breakfasts:
Yogurt bowls
Peanut butter and banana sandwiches
Just typing up that list makes me want to bring many of those meals back into regular rotation. Yum!
Another delicious breakfast favorite I forgot about? Oatless oatmeal!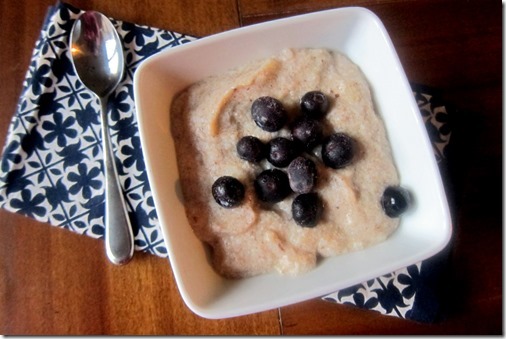 I made a bowl of the oatless oatmeal this morning and topped it with some frozen blueberries that defrosted in no time at all.
While I prepared my breakfast, I also snacked on a handful of roasted sea salt almonds.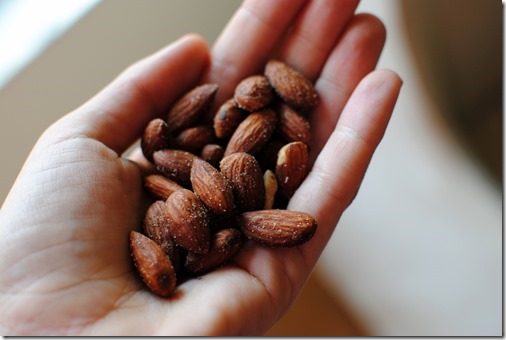 A hot mug of chocolate raspberry kiss coffee rounded out the meal!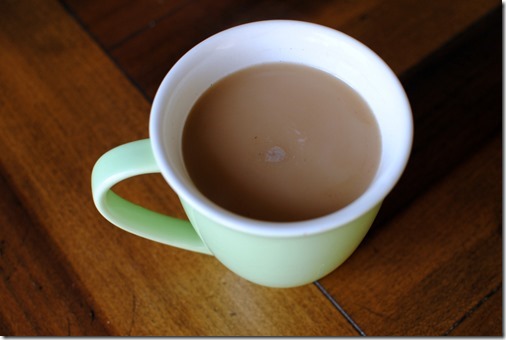 Today is a busy one for me. Lots of work to do and I'm hoping to have a chance to complete an afternoon workout with one of my coworkers today, too!
Enjoy your Tuesday!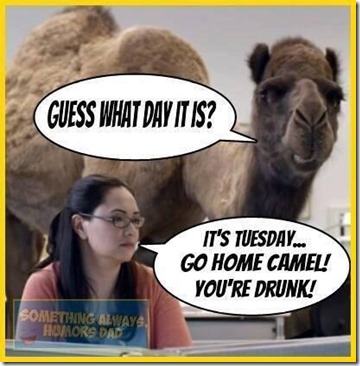 (I figured my fellow Geico camel-loving friends would like that one.)
See ya after lunch! 
Questions of the Morning
What is one thing you used to make for breakfast all the time that you haven't made in a while?
What is your go-to breakfast right now?