A client cancelation at work can be a good thing when it means extra time with this little lady.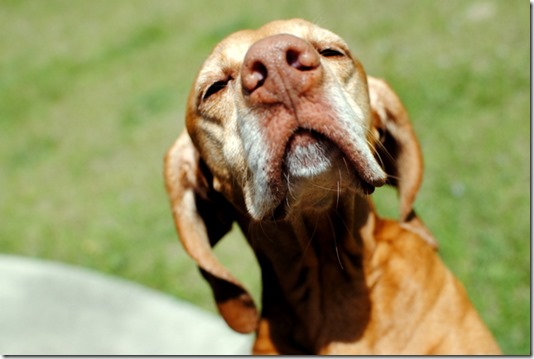 That is Sadie's "I love the sun" face. After 24 hours of straight rain in Ocala, Sadie was more than a little thrilled for some time in the sun this afternoon.
Once I arrived home from work, I leashed Sadie up for a three mile run around the neighborhood. Our run was really more of a run/walk thanks to Sadie's desire to pee every 2.5 feet. Gosh, I love my little potty princess.
After our time outside, I came inside to complete a Ballet Beautiful workout that I streamed for free thanks to Amazon Prime.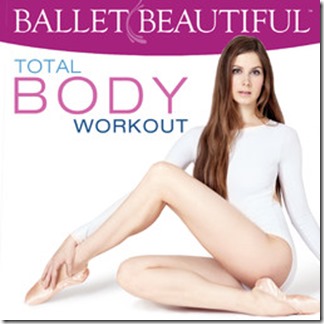 When I met up with my friend Merri in New York City for dinner with our group of blog friends on Wednesday night, she was so excited when she heard we all met Mary Helen Bowers, the creator of Ballet Beautiful at the Reebok Skyscape launch party. Merri said she has been streaming Ballet Beautiful DVDs on Amazon Prime for a while (Ballet Beautiful Body Blast and Ballet Beautiful Total Body Workout are both free with Prime) and since I still had some time left before I had to be back at work, I completed about 75 percent of the Ballet Beautiful Total Body Workout. (My blogging buddy Gina, who was in NYC with me and also loved the workout, posted a review about it today which you may see here.)
Oh my gosh, it burned. My legs were on fire and I think I did more bridges with Mary Helen Bowers this afternoon than I have in my entire life. It's a good one!
Lunch
Lunch today was an old favorite. After dinner last night, I baked a spaghetti squash in the oven (face down at 375 for 45 minutes) so I could use the squash to make a nutritious afternoon meal.
Served with steamed spinach and marinara!
Plus a banana on the side for some sweetness.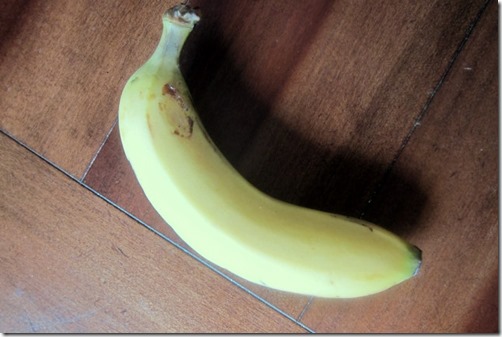 And now I'm brainstorming dinner ideas!
Dole Salad Giveaway Winner
Congratulations to…
Amy: "Hello Julie, Oh, my goodness! These 3 recipes look so yummy, especially the Zucchini Boats! I would LOVE to win this Dole Giveaway! Here are my answers to the **Giveaway** questions: 1. What is your favorite kind of salad? My favorite kind of salad is an Apple, Walnut, Avocado, Strawberry, Almond, Jicama (with more in it too) Salad that I "created" myself last year. 2. What teams do you think will be in the Final Four? Florida Gators, Wichita State Shockers, Villanova and the Arizona Wildcats 3. And a fun March Madness trivia question from Ryan: Who offered $1 billion dollars for a perfect bracket? Answer: Warren Buffett"
Amy was emailed early this afternoon. Thank you to all who entered!
Question of the Afternoon
What are some of your favorite workout DVDs?