What do you get when you give a big group of girls boas and chairs and some music that makes you wanna pop, lock and drop it?
Burlesque dancing!
This evening, my friends Merri, Cherayne and I headed to Studio K, a dance studio in Orlando, for a night of fun, sexy dancing.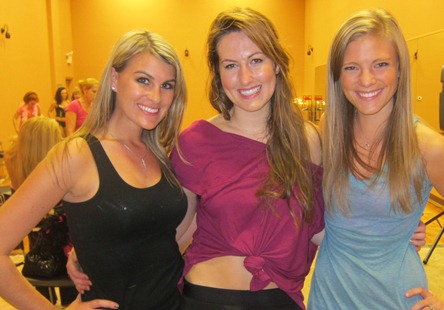 I first learned about the burlesque dance class from Katy Widrick, the most social media-savvy woman I know.
From Katy's blog, I know she's an avid dancer, so I was a little apprehensive about tonight's class and worried that I would feel totally lost and embarrassed by my lack of coordination.
I always wanted to be a dancer but never quite had the coordination to master eight-counts. But don't worry… That doesn't stop me from bustin' a move on the dance floor!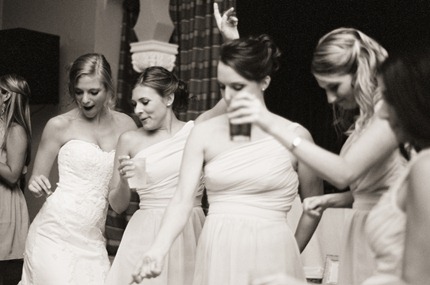 We arrived at the class a little after 7 p.m. and quickly found spots toward the back of the class. (Front of the class = No bueno for timid dancers. 🙂 )
The instructor for the evening did a great job of creating a routine that wasn't too intense for beginner dancers like me. Still, her routine was fast-paced, challenging and extremely fun!
The class learned a routine to the song "Burlesque" from the new movie and by the end of the night I basically fell in love with that song! Definitely on my "must download" list!
With such quick moves, awesome music and a fun routine, the two-hour dance class flew by. Merri, Cherayne and I all agreed we had an absolute blast! I loved trying a new style of dance and a new type of exercise.
I hope Studio K hosts some more theme-night dance classes because I would love to go back!
Off to hang with Ryan for the rest of the night. Thank goodness it's the weekend!
Questions of the Evening
Are you a dancer? Do you enjoy dancing?