Who says dreary days have to be boring?
Sure it's rainboot wearin' weather in Orlando, but that didn't stop me and Ryan from heading out to buy some Christmas presents for our family.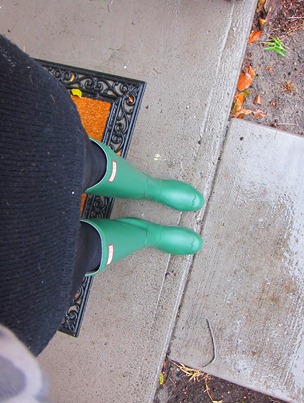 Before we went shopping, we walked to the gym for a sweaty workout.
Workout
While Ryan headed to the weight room to do manly exercises, I took a Zumba class. Apparently last night's burlesque dance class sparked a craving to shake my booty!
I love Zumba classes so much! I feel like I smile the entire time I'm dancing. The upbeat music, positive personality of the instructor and enthusiasm of the class participants are a winning combination.
After Zumba, I did another 20 minutes of cardio split between the elliptical and the arc trainer waiting for the rain to calm down.
Breakfast
Once home, we showered, made breakfast quesadillas and headed out!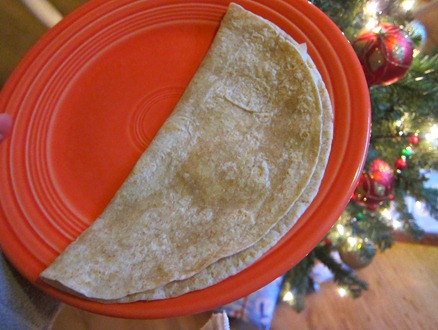 My 'dilla included two eggs, shredded cheese and two slices of Canadian bacon. The perfect shopping fuel!
With food in our stomachs, we ran some errands and picked up some great gifts for our loved ones.
First up: Hobby Lobby!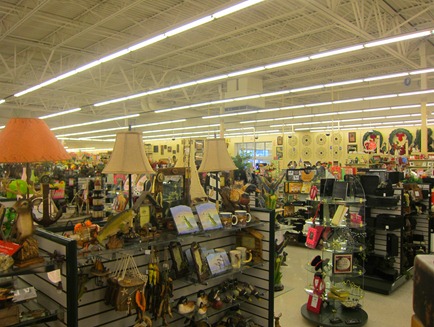 I could seriously spend hours  in craft stores.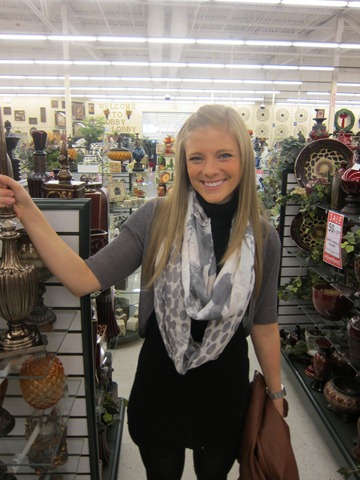 Buuuut, craft stores are to Ryan as Home Depot is to me.
Apparently I now blog in SAT-speak. 😉
Needless to say, our time in Hobby Lobby didn't last long and we headed to Starbucks for a Frappuccino break.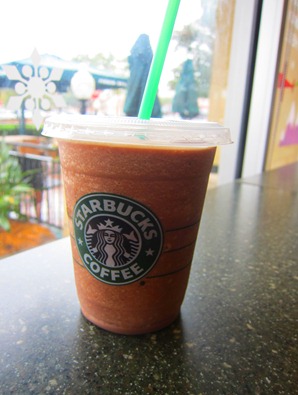 I ordered my usual mocha Frappuccino light and enjoyed every sip!
Our next stop took us to the Verizon store before heading to Target.
Once in Target, we picked up some fantastic Christmas apparel for Sadie. Stay tuned for Santa Sadie's debut on the blog. 😀
While browsing the book section in Target, I turned around and saw a wall full of magazines. I immediately scanned the rack for Fitness Magazine because Dally, a wonderful blog reader, informed me that I was on page 69 of the latest issue this morning.
I flipped through the issue and BAM!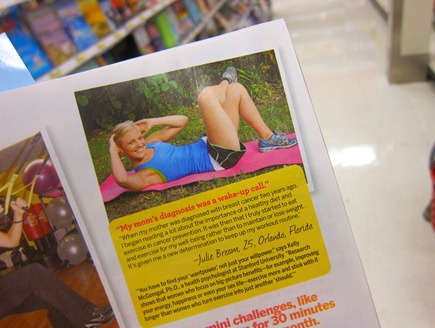 Look who it is!
So exciting!
When I arrived home, I checked online and found a link to the little blurb, which you may see here on slide four, if you're interested. You may also recognize Tina from the fabulous blog Faith, Fitness, Fun on slide one!
Then it was time for lunch!
Lunch
Since it was dreary outside, Ryan suggested heading to Four Rivers Smokehouse for lunch.
This BBQ joint is unbelievably popular and usually has a line way out the door. We figured the rainy weather would scare some people off and make the wait time much shorter.
The line was long, but a lot shorter than usual!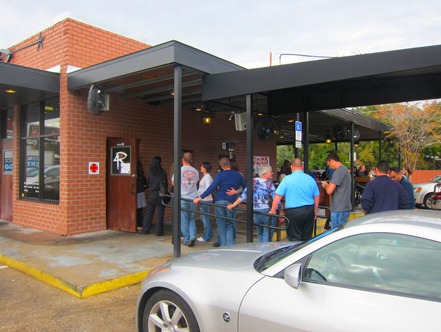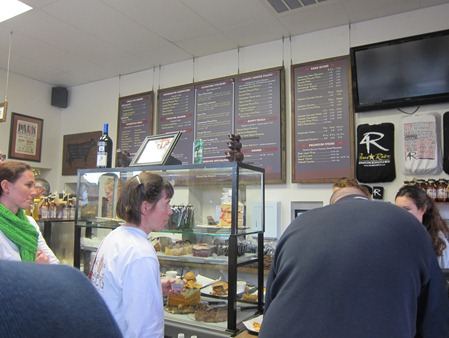 Within 10 minutes we had two pulled pork sandwiches and sides of fried okra, sweet potato casserole, corn and baked beans to share.
We took our meals to go and came home to dig in!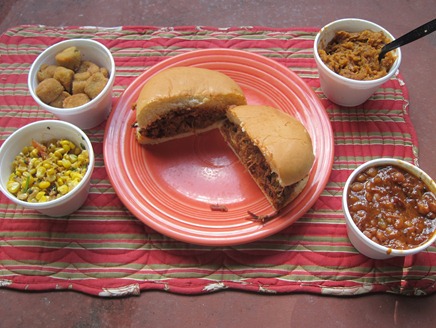 Oh my goodness.  The pulled pork was unreal. It totally lived up to all the hype.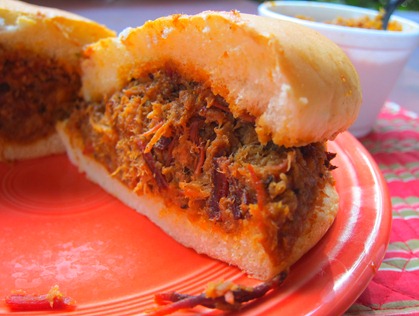 Now that the rain has slowed, Ryan and I are taking Sadie on a walk around the neighborhood before our friend Ross arrives for the night!
Catcha lata!