Good morning to you! How are you doing today? Things are going well over here so far. I just got home after teaching my usual 6 a.m. Tuesday morning spin class. I took the class through a sweaty workout and resisted the urge to use the entire Pitch Perfect soundtrack as the playlist for today's workout. To say I'm pumped to see Pitch Perfect 2 when it comes out this weekend is a serious understatement. The a cappella music lover in me is a little too giddy about it!
After class, I drove to Madalyn's for a decaf caramel almond milk latte. It's been a while since I've popped into my favorite local coffee shop and I missed their deliciously creamy lattes! After trying my fair share of crappy decaf coffee, I was so happy to take a sip of their decaf a few months ago and love it.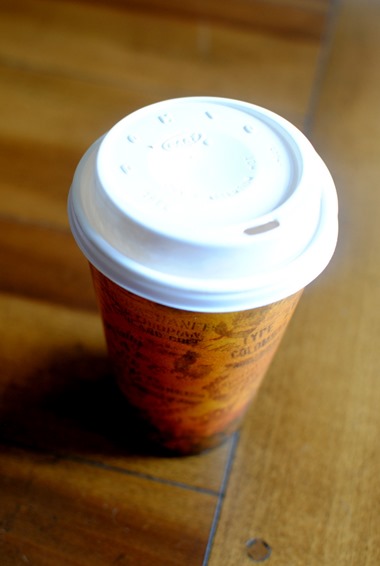 For those who have asked whether or not I'm totally avoiding caffeine during pregnancy, my answer is that I am for the most part. Most things I've read say some caffeine is fine during pregnancy (up to 200 mg – about the equivalent of a 12-ounce cup of coffee), but caffeine has always affected me a lot.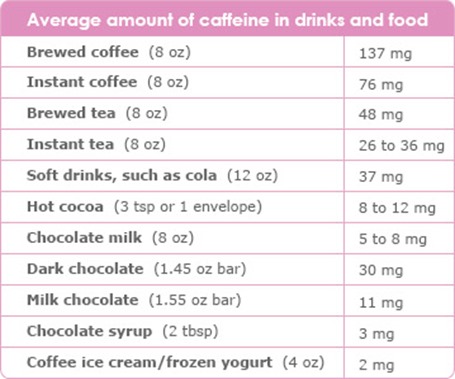 (Source)
It makes me super alert and chatty (I suppose that is kind of the point, right!?) and before I got pregnant, I would try not to consume any caffeine after 1 p.m. because I truly felt like it impacted my sleep. So I guess I figured that if caffeine affects me that much, my little guy is probably better off without it. I'll still have some caffeine every now and then, but it's not a daily staple in my life right now.
Since I love the taste (and smell) and the comfort I get from a morning cup of coffee or tea, I am still sipping on my favorite hot beverages, but sticking to decaf for the time being.
I paired today's decaf latte with a bowl of chocolate peanut butter egg white oatmeal.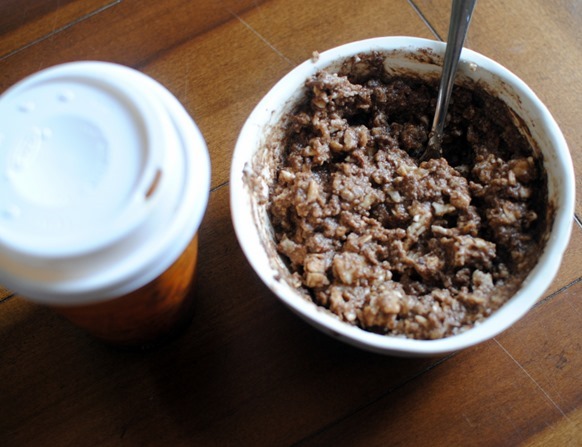 I also had a small packet of granola bites before I made my oats since I needed a snack to take the edge off my hunger right when I arrived home after spinning.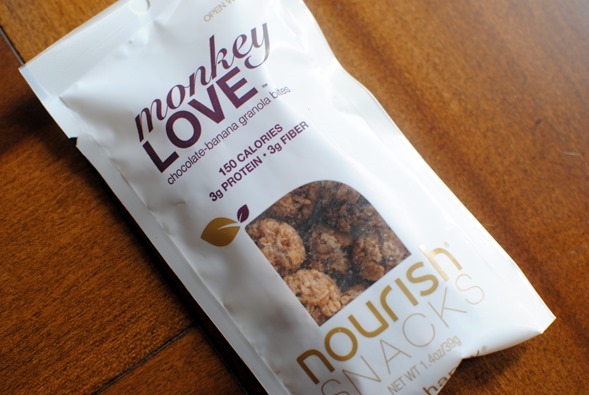 That'll do it! Off to shower and head back into the gym for work. Have a great Tuesday!
Question of the Morning
Do you consume caffeine daily?