For the second time this week, I headed out of the house to Starbucks to get some work done.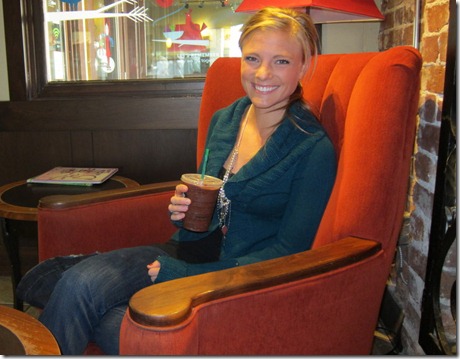 I know it may sound a little kooky, but the hustle and bustle of Starbucks actually helps me focus and get work done. Sometimes working at home is a little too quiet and having a needy dog always looking to me to give her attention can make it hard to concentrate.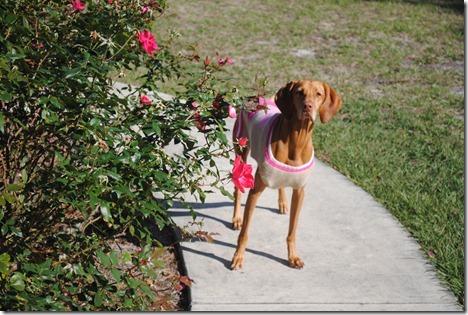 They don't call vizslas "velcro dogs" for nothin'.
After an early lunch today, I headed to Starbucks to spend a few hours in the zone. Ryan met up with me around 1:30 p.m. for a quick break since I was close to his work and he usually just eats lunch at his desk.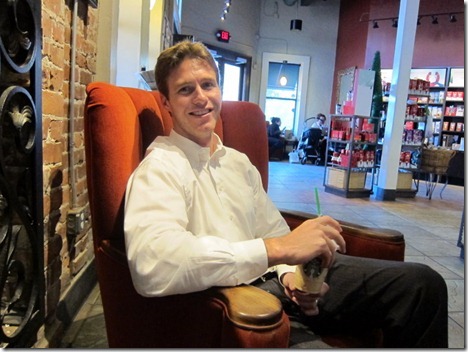 We both ordered grande Frappuccinos (chai crème for him and peppermint mocha for me) which left me chilled to the bone.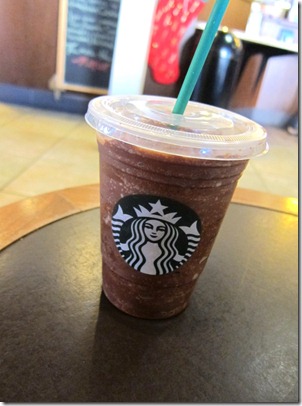 Next time, when it's cold outside, I'll be sure to swap my Frappuccino for a latte. My teeth were literally chattering as I sipped my drink!
Gosh, I am such a baby. My Illinois friends would be ashamed.
I arrived home from Starbucks just after 5 p.m. and in the mood to bake.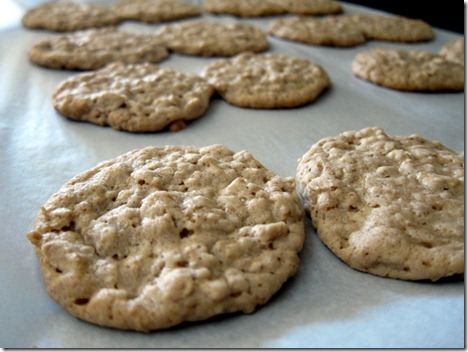 Lately it seems like my sweet tooth is in overdrive. I can't seem to get enough cookies, chocolate and peppermint bark.
'Tis the season, I suppose.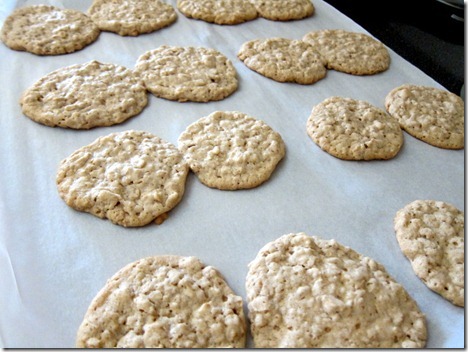 I baked up a batch of oatmeal cookies that I made by following a recipe from Martha Stewart for her carrot cake cookies. (I omitted the carrot because I was too lazy to grate it and didn't chill the dough for an hour – again, too lazy – and they still turned out fantastic.)
Dinner
Fueled by a few cookies, once Ryan got home from work, we made salmon and roasted green beans for dinner. Supah simple!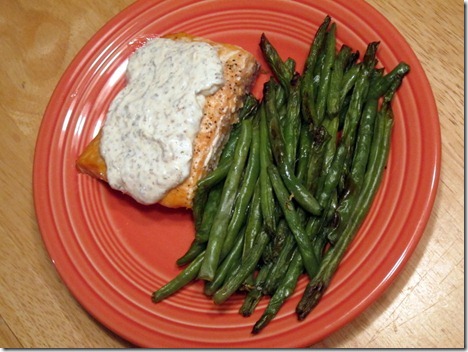 We topped the salmon with a creamy sauce that I made by combining:
1/2 cup Greek yogurt
1 tablespoon stone ground mustard
3/4 tablespoon Italian seasoning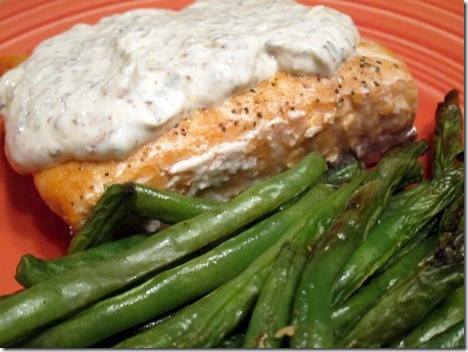 The fish fueled a chilly evening walk with Sadie.
And now it's time to get warm on the couch and watch last night's episode of Modern Family on the DVR!