Since the room was pitch black and I couldn't see a clock from the bed where Ryan and I slept on Christmas Eve, when I awoke a little before 7 a.m., I was convinced it was around 3 a.m. I figured I'd have to remain in bed for another few hours feeling rather restless.
When Ryan rolled over and said Merry Christmas and started talking to me, I asked him the time and he said it was just before 7 a.m. – a perfectly acceptable time to wake up on Christmas morning! Hallelujah!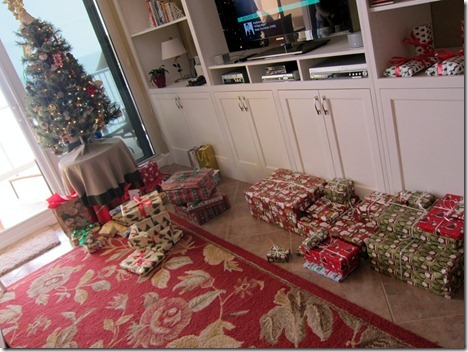 We hopped out of bed and took Sadie outside to go to the bathroom before making a surprise coffee run for the family in our pajamas.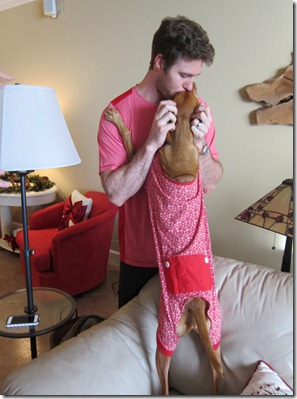 Everyone seemed pretty excited to have a hot, festive drink to sip when they awoke! I don't think I ever blogged about it, but a couple weeks ago, Ryan and I tried eggnog chai tea lattes at Starbucks and I highly recommend you snag one before they're gone for the season. Oh my word.
Before everyone emerged from their bedrooms, Ryan and I retreated into quiet corner of the living room to exchange our gifts to each other.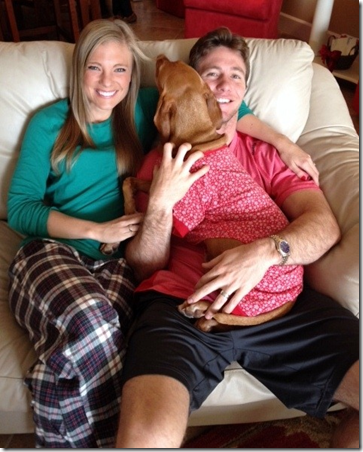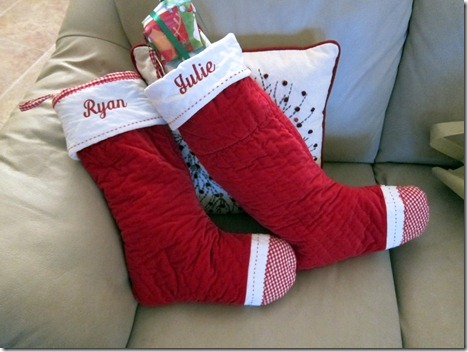 It was a very Merry Christmas for the Fagans!
Breakfast
Once my grandma was up and about, my dad made mimosas for everyone and we did our Christmas Vacation-style drumroll for him as he put the angel atop the Christmas tree.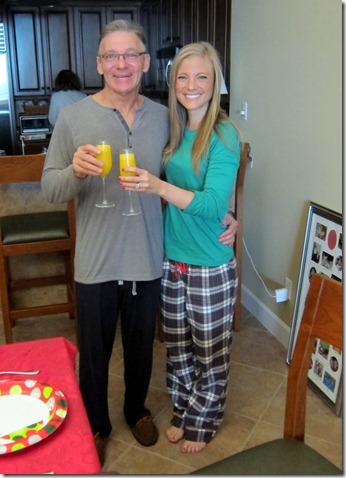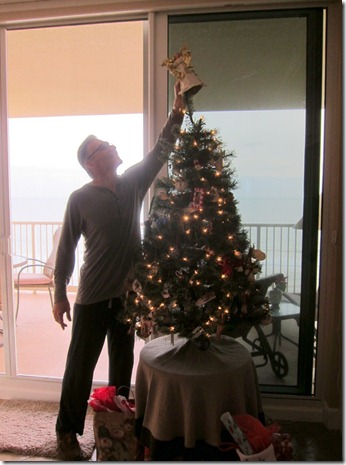 Then it was time to eat breakfast and open our stockings.
Monkey bread!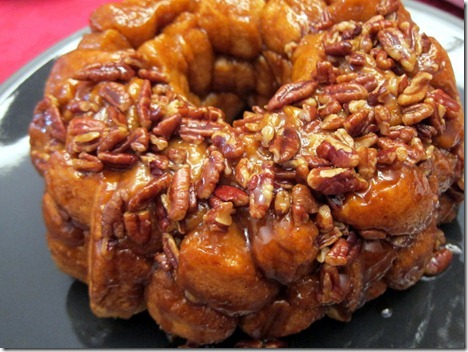 Cheesepuff casserole! (I still need to share this recipe with you guys.)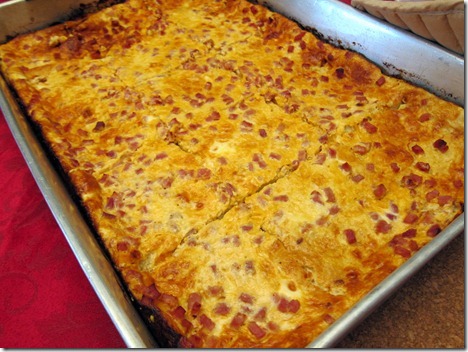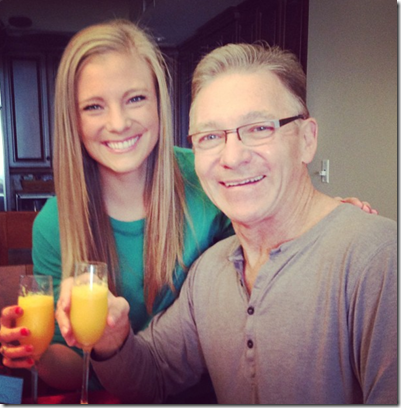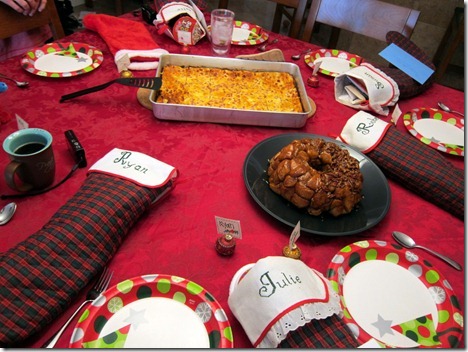 After breakfast, we moved in front of the Christmas tree to open our gifts. I love watching my family open their presents!
Perhaps the most memorable present-opening experience of the day yesterday occurred when my dad opened a brand new iArm!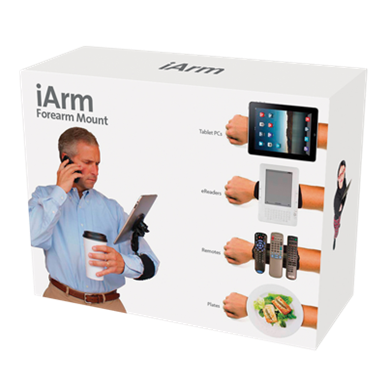 How cool is that!?
You can walk around with your iPad attached to your arm, making it the perfect little gadget for work, running or even eating, since you can attach basically anything – even a plate of food – to the iArm!
Awesome.
Sooo… did I fool anyone???
My mom bought the above iArm gift box as a joke to see how my dad would react and it was awesome! To my knowledge the iArm doesn't actually exist, but you can buy fun prank gift boxes featuring ridiculous products like it at PrankPack.com.
My mom, sister and I had way too much fun looking at all the different prank gift boxes online yesterday. Our favorite was the Crib Dribbler.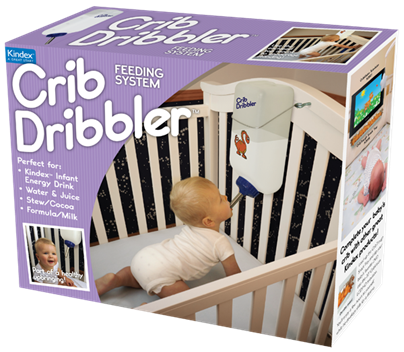 A perfect baby shower gift!
Ryan and I stayed at my parents' house long enough to enjoy a fantastic dinner with my family before driving back to Ocala.
It was a wonderful Christmas!