After my sister, mom and I returned from Jazzercise (which is seriously the lost art of exercise… so fun!), we piled into my mom's mini van and headed to the Christmas tree lot to select the winning pine.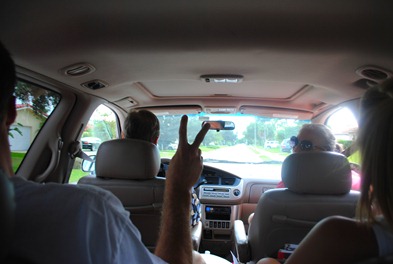 When we arrived, we debated about which size we should select an ended up choosing a 7-foot tree.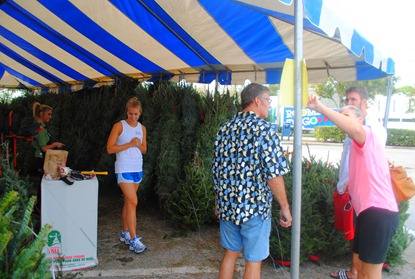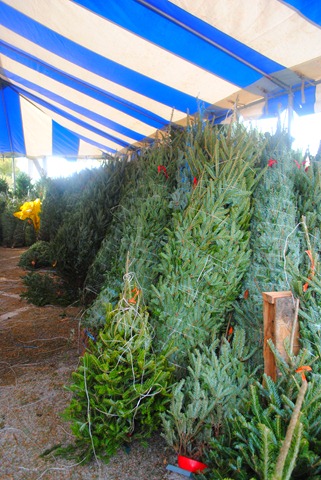 Ryan and a man from the Christmas tree lot got the tree on top of my mom's van, and then my mom and Ryan fastened it securely to the roof rack.
They did a good job because we made it home without any issues.
Then my mom, sister and I unpacked ornaments and other Christmas decorations, one of which was a giant picture frame that included our family's Christmas card pictures, beginning from the year I was born.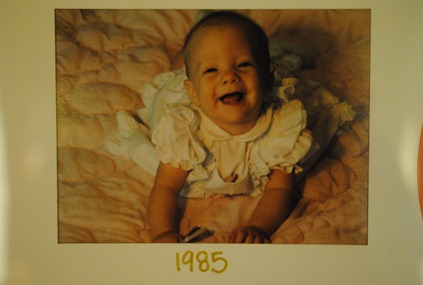 Four years later, my sister joined in on the fun!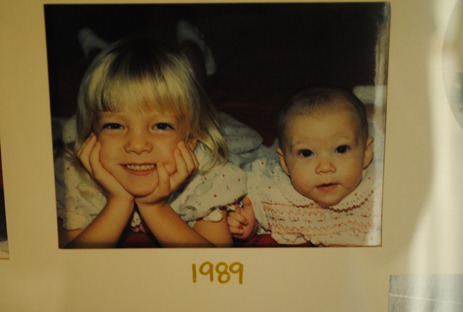 And now we're old bones McGee.
Time flies!
The rest of our day was spent around the house, putting up Christmas lights, rummaging through drawers of old clothes to make a pile to take to Goodwill and playing cards.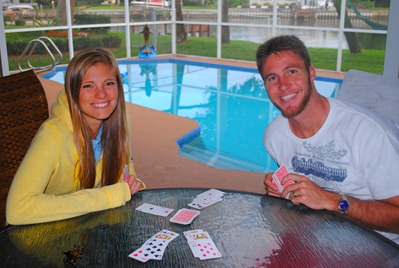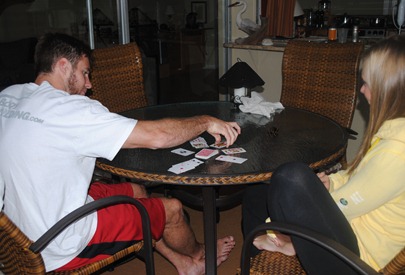 After several rounds of Kings in the Corner, Ryan taught me how to play poker.
It was actually really fun, though I don't see myself gambling anytime soon.
I am not a fan of gambling at all. One time, when Ryan and I were on a cruise in college, he wanted to gamble for a bit on the ship. I went along to watch him play a couple of rounds of roulette, saying that I thought gambling was a huge waste of money. (Aren't I a treat? 😉 )
Naturally every time he bet on red, the ball would land of black and vice-versa. Ever since then, Ryan calls me his "unlucky penny" and the "black cloud of doom" of the casino. 😀
Dinner
While we were playing cards, I helped out in the kitchen, preparing turkey chili, butternut squash fries (prepared like turnip fries) and corn bread for dinner.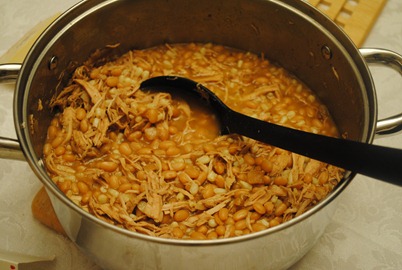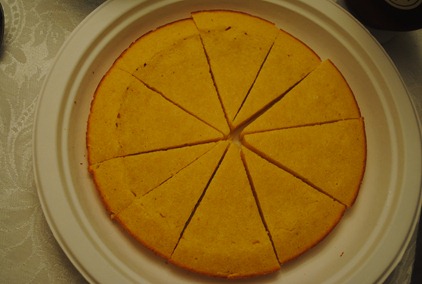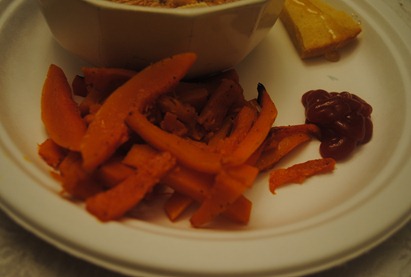 The highlight of the meal was homemade pumpkin pie that my mom made from an actual pumpkin… no canned pumpkin allowed!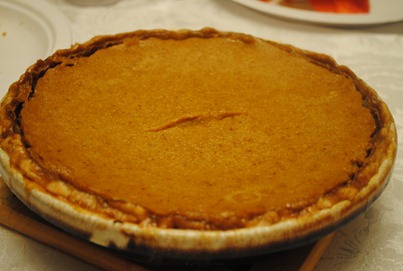 I've never had a pumpkin pie made without canned pumpkin, and it was incredible. My mom did a fantastic job.

Today

Today we are planning on to spend some more time in St. Pete before heading back to Orlando at a decent time. We're hoping to bust out our Christmas decorations today!

Picking up a Christmas tree was a family affair yesterday!