For my fellow nut butter lovers out there, I have a little somethin' up my sleeve today that might make you smile.
Cinnamon Coconut Cashew Butter.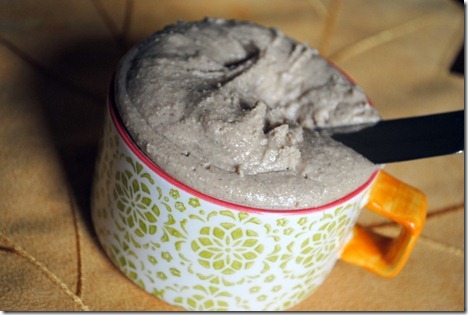 But we'll get to that in a second.
First, let's talk lunch!
After working through the morning, I opened the fridge to search for something to prepare for lunch and found nothing of interest. I grabbed my keys and headed out to the grocery store to pick up some food for the week and return a few books to the library.
I stopped by Earth Origins for a few things and grabbed a Hawaiian chicken salad wrap for lunch while I was there.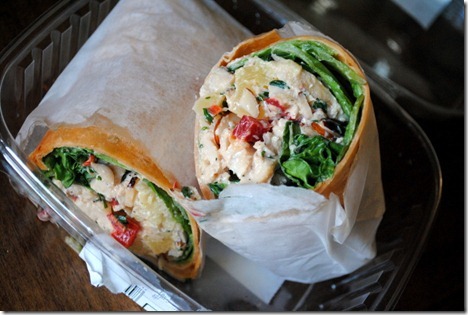 Since I previously had a good experience with their tuna salad wrap, I figured the chicken salad would be a winner as well and it ended up being a great selection. The wrap had slivered almonds and bits of pineapple in it which I liked a lot.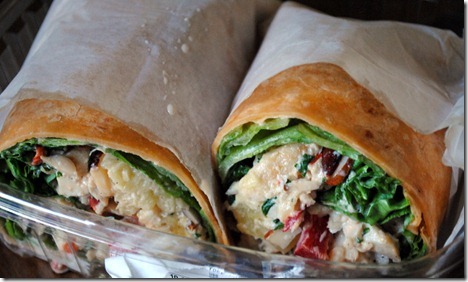 My main motivation for heading into Earth Origins was ransacking their bulk bins. They sell "bits and pieces" of raw cashews that cost significantly less than the whole raw cashews I've found anywhere else. Ryan and I buy them all the time and love to eat them by the handful or turn them into raw cashew butter.
Judging by the title of this blog post, I'm assuming you can guess what I did with them today!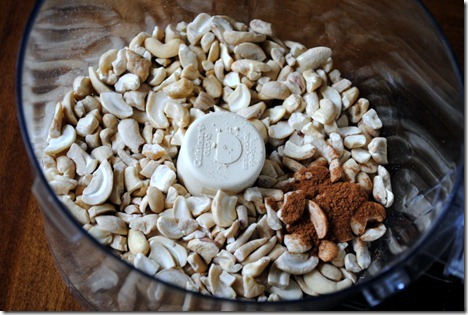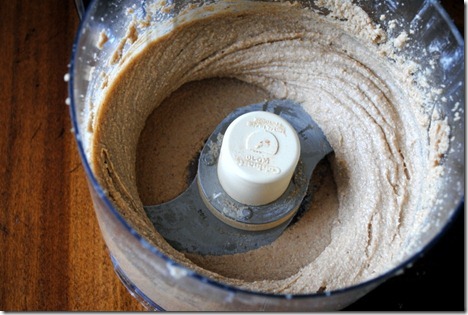 I made a batch of raw cashew butter with a hint of cinnamon and coconut flavor and cannot stop eating this stuff by the spoonful this afternoon.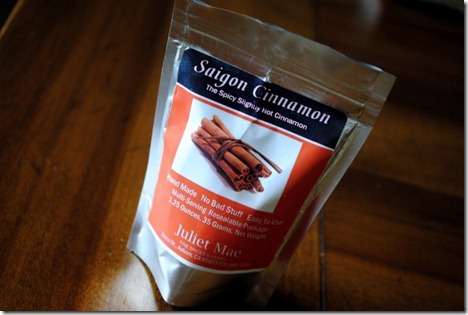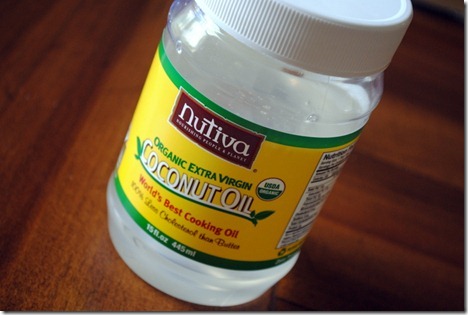 I incorporated Nutiva organic extra virgin coconut oil that I got from my friends at GNC into the nut butter and loved the punch of coconut flavor that added. Coconut oil solidifies at temperatures below 76 degrees, but since our house is a hot box, this jar has never hardened in our pantry, making it perfect for cooking and adding a splash or two to nut butters!
Cinnamon Coconut Cashew Butter
Ingredients:
2 1/2 cups raw cashews
3 1/2 tablespoons liquefied coconut oil
1 1/4 teaspoon cinnamon
Directions:
Combine all ingredients in a high-powered food processor and allow to run for approximately eight minutes, scraping sides of the food processor every two to three minutes. Process for additional time if creamier nut butter is desired.
Notes:
A high-powered food processor is necessary. I've tried making nut butter in a small, low-powered food processor before and it lacked the smooth, creamy consistency of nut butter even after I processed the nuts for a long time. (For this recipe, I used my Cuisinart Prep 9 9-cup food processor.)
If you do not like coconut, you can use another oil in its place or omit it altogether for a simple cinnamon cashew butter. If you omit the oil, you will likely need to process the nut butter for additional time (about five minutes).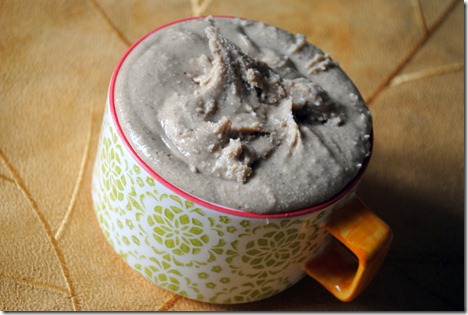 Warning: Highly addicting.
Best Body Boot Camp Winners
Congratulations to…

#75, Juliene: "I tend to get in workout ruts where I do the same things over and over again. It would be nice having someone with a fresh perspective to help me out with new workouts! What a great giveaway!!"
#1096, Meghan N.: I look for weight workouts that keep my heart rate up! I like to sweat.
#804, Beckett @ Birchwood Pie: "I'm looking for an at home program to increase strength and get me out of my comfort zone and onto the next level!
Please email me a pbfingers@gmail.com and I'll get you in touch with Tina for your free registration.