By the time lunchtime rolled around today there was no way anything other than a cold meal would work. The idea of simply microwaving anything let alone turning on the oven sounded hot, sweaty and just plain unappealing.
Cold curried tuna salad sounded perfect!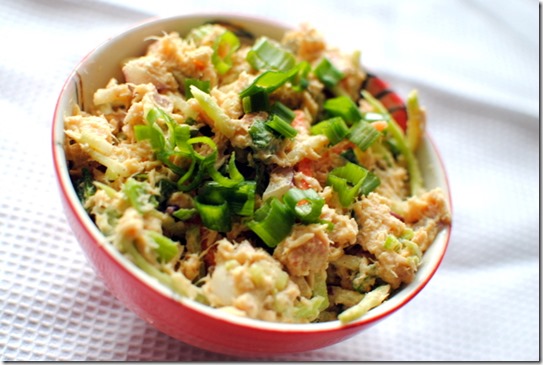 I've been a fan of tuna salad for years. The tuna salad sandwiches I would pack for lunch as a kid would always gross out my friend Michaela (she'd call them "kitty chow"), but a little tuna ridicule couldn't sway me away from my favorite sandwich.
To this day, tuna salad is still one of my favorite midday meals, but now I try to get a little more creative with it and typically don't measure anything when I whip it up. Well, last week, I made a version of tuna salad with curry that was so darn delicious that I figured I would measure everything out today so I could share it with you guys.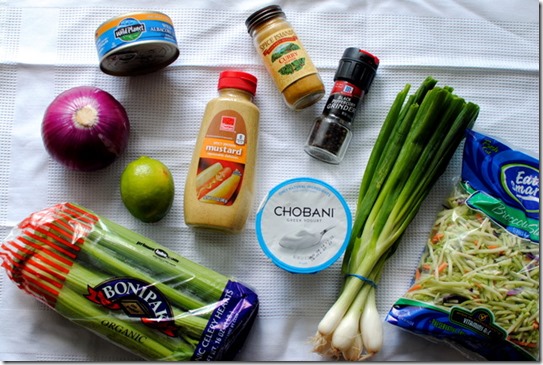 If you love tuna salad and curry, I think this will be right up your alley.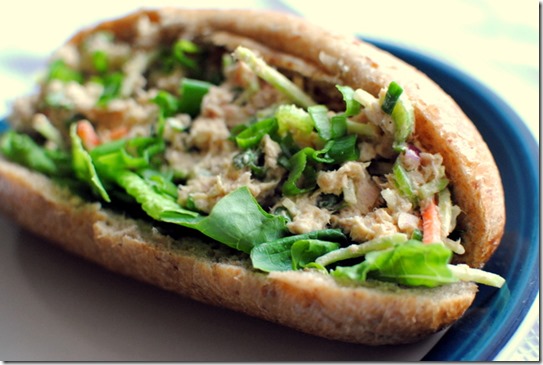 Curried Tuna Salad
Serves One
Ingredients
1 5-ounce can tuna, drained
3 tablespoons plain Greek yogurt or light mayonnaise
1 tablespoon spicy brown mustard
2 tablespoons green onion, chopped
2 teaspoons red onion, chopped
1/2 cup broccoli slaw
1 celery stalk, chopped
1/2 teaspoon curry powder
1 teaspoon fresh lime juice
salt and pepper to taste (don't forget this!)
Directions
Combine all ingredients and stir
Serve alone or on top of bread with lettuce and tomato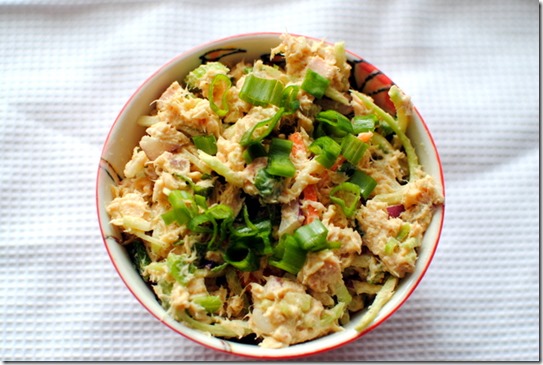 Questions of the Afternoon
Do you like tuna salad? What about chicken salad or egg salad?
I love all three!

It feels like the surface of the sun in Charlotte today. And that is coming from a former Florida girl. I thought I left 95-degree weather behind!