Tonight was dad/daughter dinner night!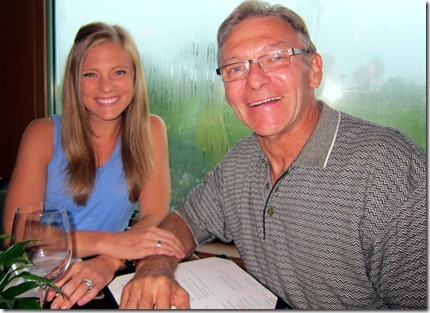 My mom is out of town through tomorrow, so my dad took me and my sister out for a dinner with "his girls."
We went to the Vinoy Clubhouse for a laid back meal that began with freshly baked bread and butter.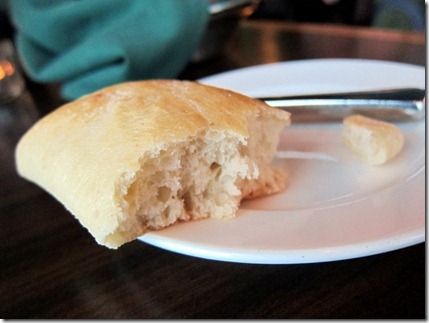 For my entrée I ordered the Mexican roasted corn salad purely for the roasted corn. Fortunately there was a lot more corn and beans hidden under those lettuce leaves than the picture would have you believe!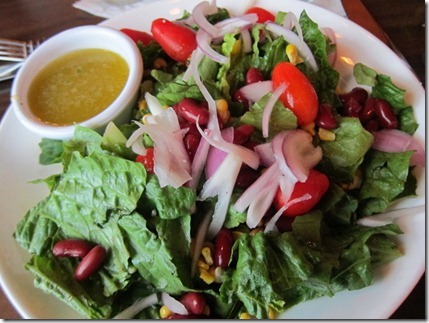 Dessert was chocolate cake split three ways.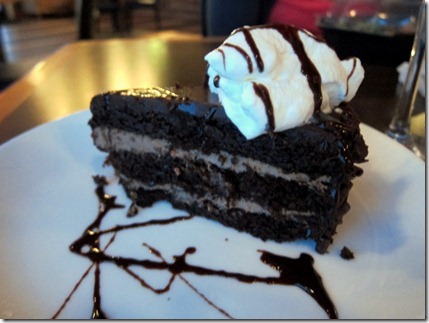 My fork made a beeline for that whipped cream. It was the real deal and didn't taste overly sweet, but perfectly thick and creamy.
I actually went into dinner without much of an appetite because I did some baking earlier this evening.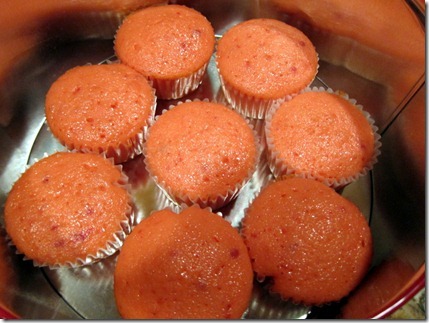 Strawberry cupcakes! (Pre-frosting, obviously.)
The weather in St. Pete took a turn for the worse around 4 p.m. The pouring rain prevented my planned trip to the dog park with Sadie after I was done working, so baking became plan b. And by baking, I clearly mean eating cake batter, hence my lack of an appetite at dinner.
I absolutely love baking in general, but baking when there's a thunderstorm outside may be one of my all-time favorite activities. It just feels like you're supposed to so something warm and comforting when the weather is crummy.
Hoping for a sunny day tomorrow!
Cookbook Giveaway Winner
Congratulations to the winner of two cookbooks: Ellie Krieger's Comfort Food Fix and California Table Grapes' Green Black Red…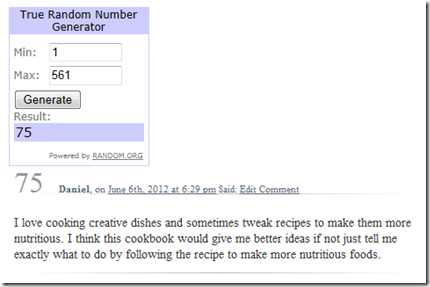 Daniel!
Please email me at pbfingers@gmail.com with your mailing address and we'll get the cookbooks out to you ASAP!